KSI vs Faze Temper Weigh-In Results, Live Video, MF X Series 004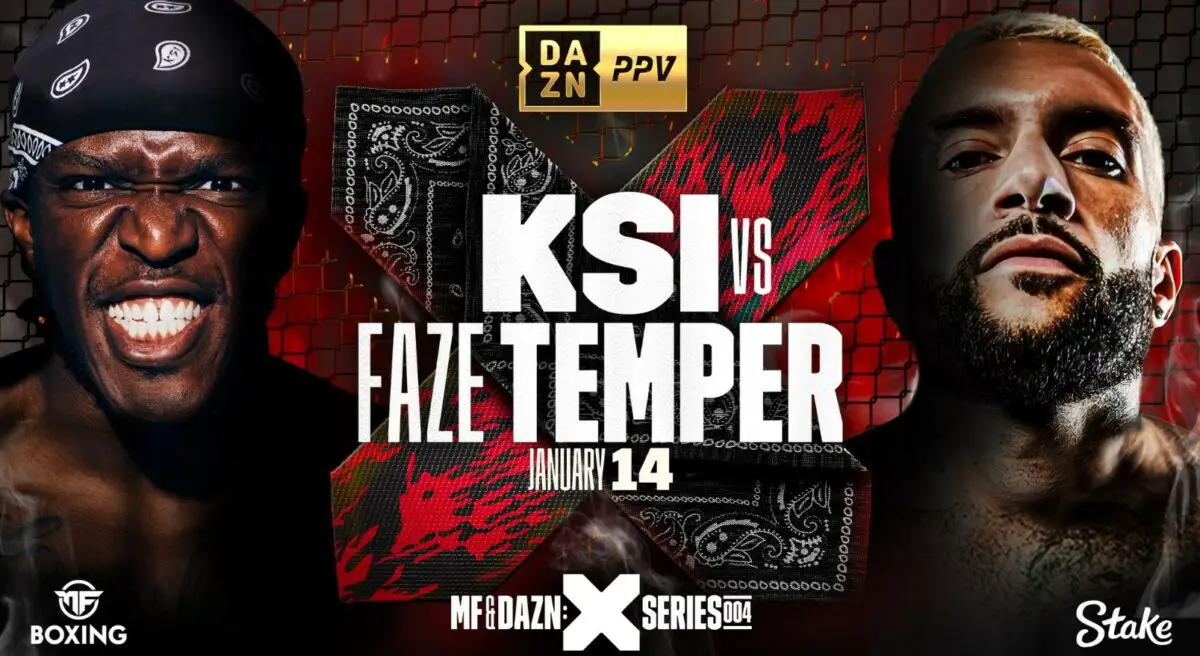 KSI took part in his first weigh-in for his boxing bout in 2023 against Brazilian Youtuber Faze Temperrr.
KSI and Temperrr would fight at the Cruiserweight limit of 200 lbs. KSI was earlier supposed to face Dillon Danis, who pulled out of the bout due to lack of preparation. Temperrr agreed to face KSI on just 10 days notice.
American Youtuber Slim Albaher and DJ Tom Zanetti were in the co-main event bout. The event also featured several other celebrity boxers such as businessman Joe Fournier, former MMA fighter Anthony Taylor, British rapper Swarmz, Salt Papi and Joseph Brueckner among others. Check below as we post results from the weigh-in event for KSI vs Faze Temperrr event.
WEIGH-IN RESULTS
KSI (175 lbs) vs FaZe Temperrr (175.9 lbs)
Slim Albaher (169.8 lbs) vs Tom Zanetti (175 lbs)
Salt Papi (180.2 lbs) vs Josh Brueckner (184.9 lbs)
Ryan Taylor (185.4 lbs) vs Swarmz (183.9 lbs)
Anthony Taylor (174.2 lbs) vs Idris Virgo (174 lbs)
Faith Ordway (138.5 lbs) vs Elle Brooke (137 lbs)
BDave (168 lbs) vs likkleman (167 lbs)
Video live streaming of the weigh-in event is available below.