KSI vs Fury Bout Details & Logan Paul Backup Fighter Announced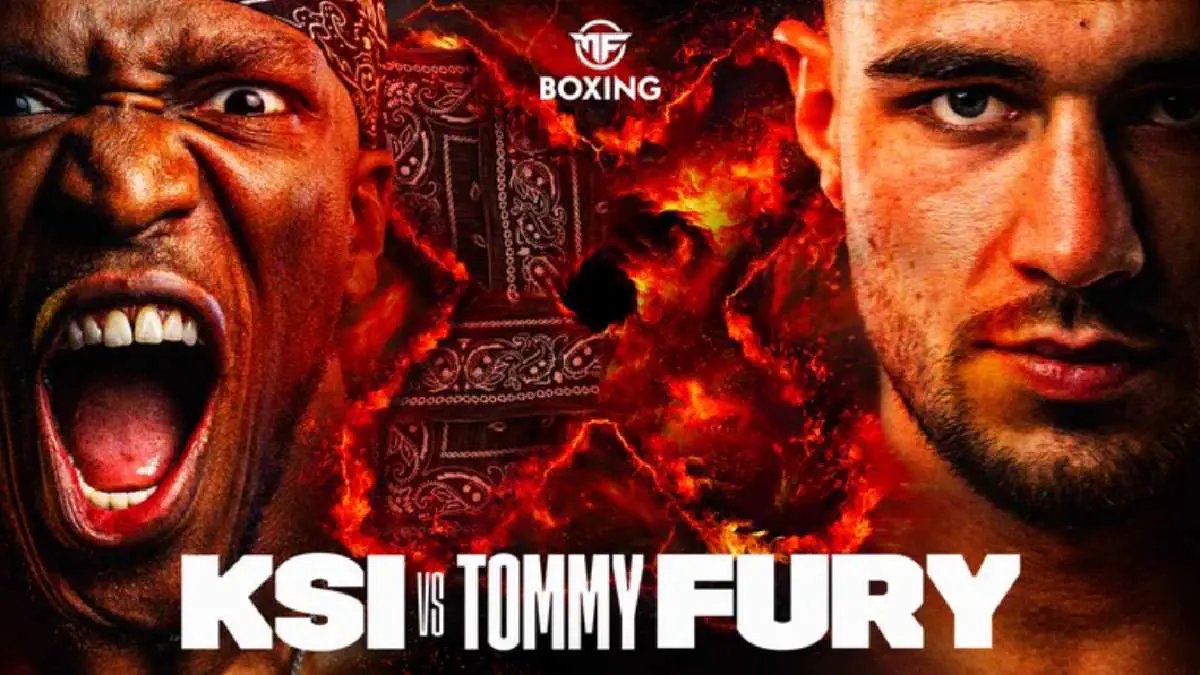 KSI revealed more details about his fight with Tommy Fury whereas Logan Paul revealed the backup fighter for his fight against Dillon Danis. 
KSI confirmed that his bout against Tommy Fury would be contested at 183 lbs and scheduled for six rounds. It was also confirmed that there would be no rehydration clause for this bout. 
No rehydration clause https://t.co/G33GsTgNSP

— EverythingBoxing (@EverythingBoxi2) August 22, 2023
This bout is one of the main events of the Prime Card on October 14, 2023, and will be available exclusively at DAZN PPV. The second headliner bout will be between Logan Paul & Dillon Danis.
There is a lot of speculation that Dillon Danis won't show up for this bout due to his past records. As a result, Mike Perry has been revealed as the backup fighter for this bout. 
🚨| Mike Perry has been announced as the backup fighter if Dillon Danis does not show up to his boxing match with Logan Paul on October 14th. pic.twitter.com/WgmqFLiPdR

— MMA Orbit (@mma_orbit) August 22, 2023
In case Dillon Danis pulled out, Mike Perry would be the one to box Logan Paul. Earlier Logan Paul revealed that Dillon Danis has also signed a pulled-out clause for this bout, and that means if he withdraws for any non-legitimate reason then he would have to pay $100,000. 
Now, it remains to be seen whether Mike Perry actually gets a chance to put on his boxing shoes on October 14 or not.