Jake Paul vs. Hasim Rahman Jr. (Showtime PPV)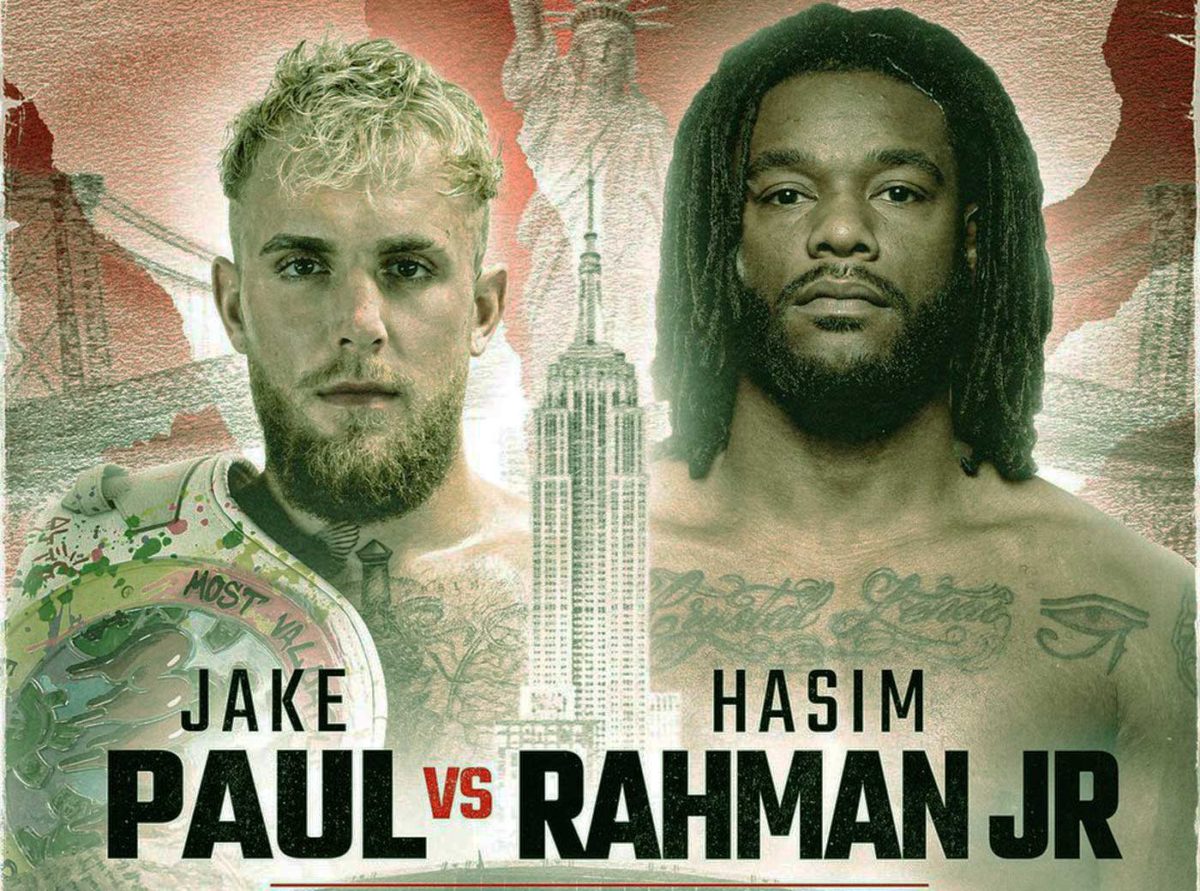 Jake Paul takes on Hasin Rahman Jr. in a cruiserweight bout to headline a Showtime PPV on August 6, 2022, at Madison Square Garden in New York, NY. Below are the complete details for the Jake Paul vs Hasim Rahman Jr. Boxing Event.
Update – This bout and this event are now cancelled.
Event Info
Date: August 6, 2022
Start Time: 9 p.m. ET / 6 p.m. PT
Location: Madison Square Garden, New York
Network: Showtime
Tickets
The tickets for Paul vs Rahman Jr. event at Madison Square Garden are available at the below link. The ticket prices start from $55 onward.
Card
Jake Paul vs. Hasim Rahman Jr., 10 rounds, cruiserweights bout
Amanda Serrano (c) vs. Brenda Carabajal, 10 rounds, for Serrano's WBO & WBC women's featherweight titles bout
Ashton Sylve vs. Braulio Rodriguez, 8 rounds, lightweights bout
Brandun Lee vs. Will Madera, 10 rounds, super lightweight bout
News & Updates
July 30, 2022: Reports came out that the bout between Paul and Rahman was canceled after NYSAC called for a modification of the maximum contracted weight to 205 pounds. MVP confirmed the reports later.
July 29, 2022: Dazn announced a partnership with Most Valuable Promotions and the event will now be a PPV in UK and Ireland on Dazn streaming.
July 15, 2022: Paul told Morning Kombat that NYSAC rejected several MMA fighters as his opponent. Then, later, NYSAC rejected Paul to allow to face some professional boxers deeming them a high risk for Paul.
July 12, 2022: Rahman revealed that there is a rehydration clause in the contract which states that he cannot weigh more than 212 lbs on the morning of the fight. Also, Rahman will lose 25% for every pound of weight over 212 lbs.
July 12, 2022: Rahman denied Paul's claims that he tried to strong-arming Paul for more money.
July 11, 2022: Jake Paul revealed at MMA Hour Podcast that Rahman's team was trying to renegotiate the deal for the fight and was trying to get more money out of him.
July 9, 2022: Jake Paul said, "He[Rahman] is bigger, he's stronger and he's more experienced. But guess what? I'm crazier. I'm raising the stakes and on August 6, I will get my respect under the bright lights of Madison Square Garden."
July 7, 2022: Ashton Sylve and Brandun Lee were announced for the undercard.
July 7, 2022: Jake Paul revealed that NYSAC didn't want to approve this fight because Hasim had too much experience for Paul.
July 7, 2022: Paul vs Rahman Jr. event was officially announced as Rahman replaced Tommy Fury.