Kazuto Ioka vs Donnie Nietes 2 Results, Undercard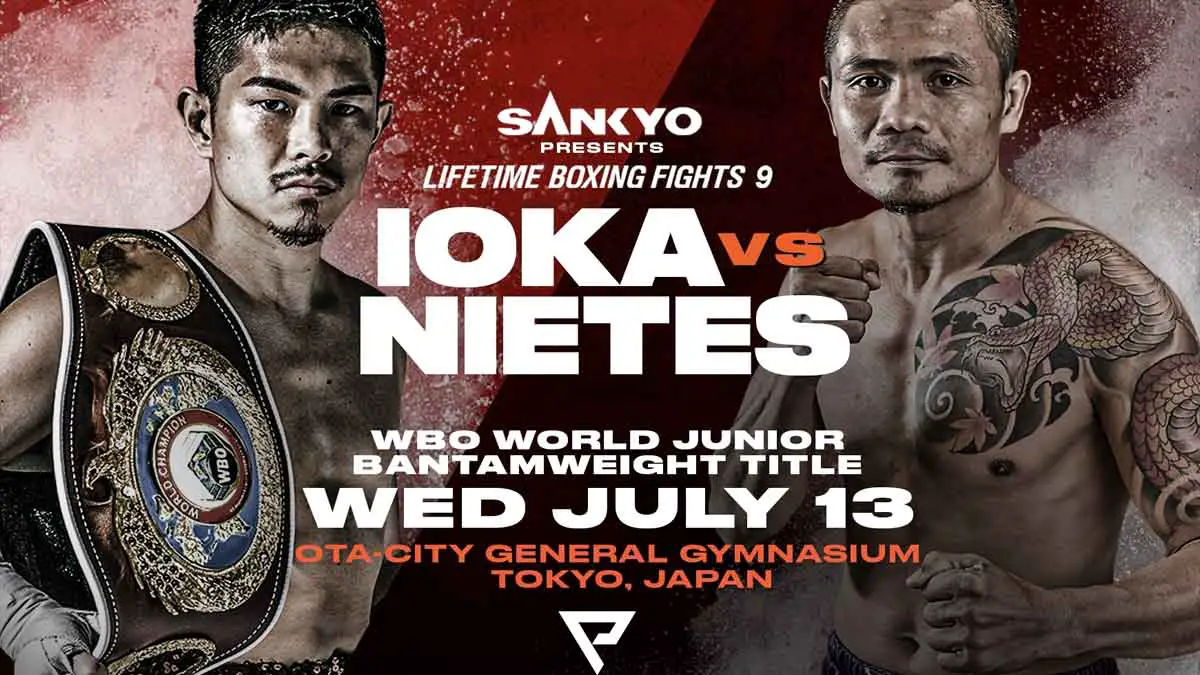 Kazuto Ioka and Donnie Nietes will clash over the WBO Super Flyweight title in the main event of the Lifetime Championship Fights 9 event.
The show takes place in Tokyo, Japan, on July 13, 2022, from 6 AM EST onwards. This will be the second meeting between Ioka and Nietes. Their previous battle took place in December 2018 when all three judges had very different scores and Nietes was able to get a split decision in his favor with the scores of 118-110, 112-116 & 116-112.
Nietes vacated the title two months later and only returned to the ring in 2021. Since his return, Nietes has won and then retained WBO's International Super Flyweight title in two bouts. Ioka won the title after Nietes vacated it in 2019 and had defended it successfully 5 times. His most recent win came at the same venue against Ryoji Fukunaga, which he won via unanimous decision.
Check the results from Kazuta Ioka vs Donnie Nietes II event with the undercard, start time and more information.
Results & Card
| No. | Match | Weightclass/Title | Winner |
| --- | --- | --- | --- |
| 1 | Excel James Junior vs Masaki Yonemoto | 4 rounds Super Lightweight bout | Excel James Junior unanimous decision (39-37, 39-36, 39-36) |
| 2 | Yuki Sato vs Soma Ikeda | 4 rounds Flyweight bout | Yuki Sato won via majority decision (38-38, 39-37, 39-37) |
| 3 | Satsuki Ito vs Saowaluk Nareepangsri | 6 rounds Bantamweight bout | Satsuki Ito won via unanimous decision (60-54, 59-55, 60-54) |
| 4 | Hayato Tsutsumi vs Jhon Gemino | 8 rounds Featherweight bout | Hayato Tsutsumi won via unanimous decision (80-72, 80-72, 79-73) |
| 5 | Daigo Higa vs Froilan Saludar | 8 rounds Bantamweight bout | Daigo Higa won via split decision 76-74, 74-77, 76-75 |
| 6 | Musashi Mori vs Presco Carcosia | 8 rounds Super Featherweight bout | Musashi Mori won via unanimous decision (78-73, 80-71, 77-74) |
| 7 | Kazuto Ioka vs Donnie Nietes | 12 rounds bout for WBO Super Flyweight Championship | Kazuto Ioka won via unanimous decision (120-108, 118-110, 117-111) |