Big Time Boxing: Terzievski vs Falefehi Live Results, Card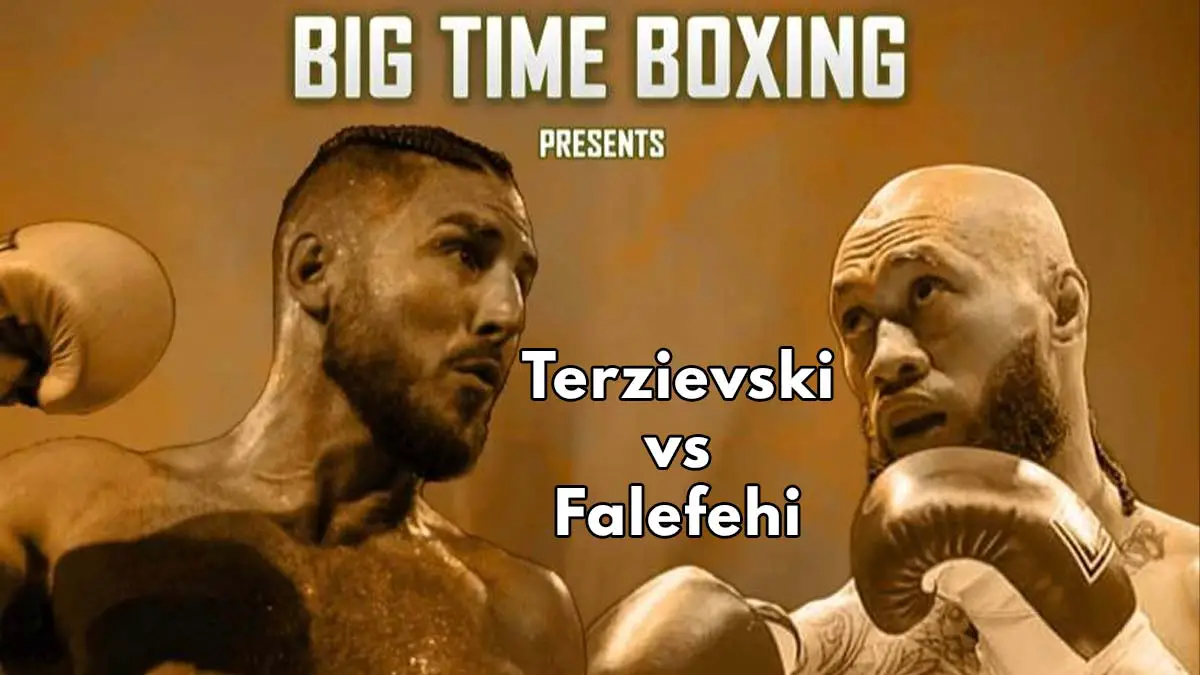 Big Time Boxing will present the first event of this week on March 5, 2022. The show will be headlined by Kris Terzievski vs Waikato Falefehi fight in the main event with ANBF's Australasian Heavyweight Title on the line.
The show will air via Fite TV from 3 AM EST/7 PM AEST with prelims while the main card will start at 5 AM EST. The main event will be around 7 AM EST from The Melbourne Pavilion in Flemington, Victoria, Australia. Kane Watts vs. Daniel Russell was earlier scheduled for this night, but things have changed. Wills Meehan, dubbed as Australia's Best Heavyweight, will return to this card. A total of 9 fights are advertised for the event.
Check the complete results from the show from Kris Terzievski vs Waikato Falefehi Big Time Boxing event. Check the live streaming from the show in the above-embedded video or click here.
Results & Fight Card
Kris Terzievski defeated Waikato Falefehi via unanimous decision – 8 rounds Heavyweight bout Main Event
Daniel Roberts defeated Ray Ingram via TKO in round 5 of 6 Super Welterweight bout
Willis Meehan defeated James Singh via TKO in round 1 of 6 Heavyweight bout
Qamil Balla defeated Ronald Naidu via corner stoppage in round 1 of 4 Welterweight bout
Brian Agina defeated Nitin Lal via TKO in round 1 of 4 Super Bantamweight bout
Kris Cid Vandenesse defeated Shane Carlin via TKO in round in round 3 of 4 Cruiserweight bout
Ibrahim Balla defeated Krishnil Mudaliar via unanimous decision – 6 rounds Lightweight bout.