The below article records the rivalry between John Cena and the Rock- the matches between them at WrestleMania on 2012 and 2013 and the storyline and buildup for those match.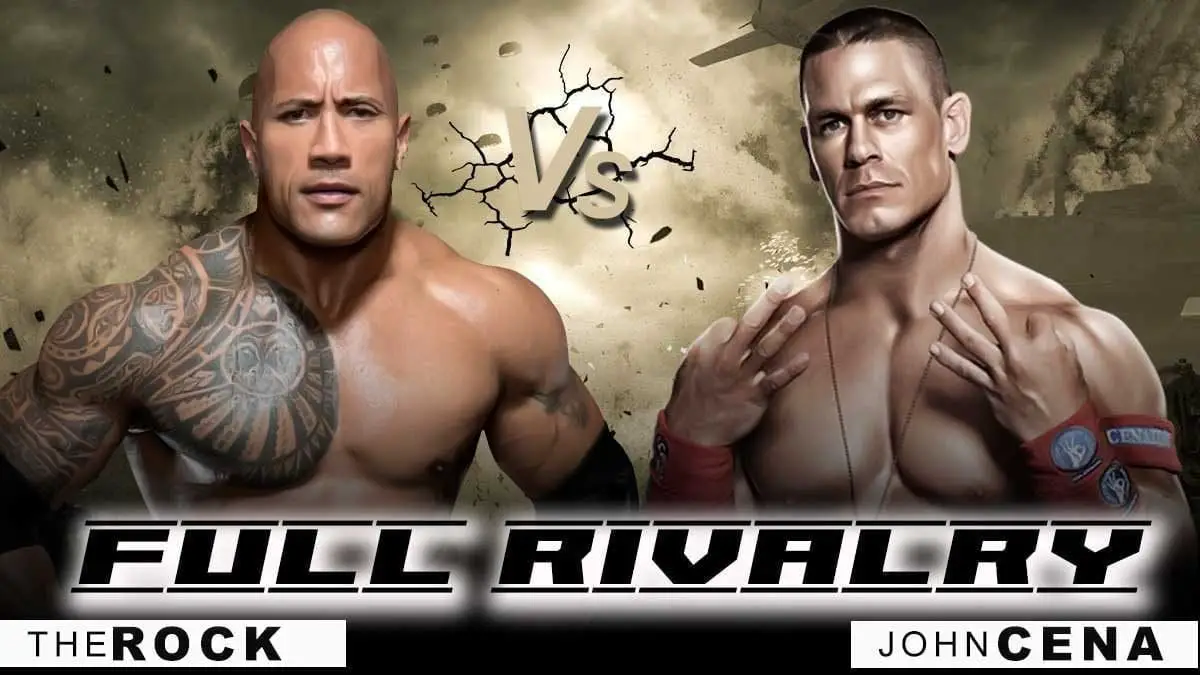 Ahh! What a mouthwatering feud it was supposed to be. But it never reached the levels of feud The Rock previously had with Stone Cold or Triple-H. It is obvious because of the time and other commitments of both the Athletes but the audience would have loved to see a proper feud between the two.
How many times John Cena and the Rock faced each other in a match at WWE?
2 times
1. WrestleMania XXVIII, 2012
2. WrestleMania XXVIII, 2013
What is the win-loss record of John Cena vs the Rock?
Matches- 1
John Cena's wins- 1
John Cena's loss- 1
1. Start of the Rivalry in 2011
It all started when the Rock was guest-hosting WrestleMania XXVII and The Miz and Cena were main eventing the event in a WWE Championship match. First shots were fired from the Rock, who mocked both Cena and Miz during his first appearance in 7 years at WWE. Cena answered The Rock in his own fashion with a Rap song.
After weeks of talking The Rock and Cena met, and Cena attacked the Rock with Attitude Adjustment. At WrestleMania XXVII, Cena and Miz battled to a double count-out, however, The Rock restarted the match and Rock Bottomed Cena that allowed Miz to retain the Championship.
On the very next episode of Raw Cena challenged The Rock and asked him to listen to the People as he proclaimed himself as People's Champion. The Rock accepted the Challenge and agreed to face him in the main event of WrestleMania XXVIII.