John Cena vs Shawn Michaels Full Rivalry in WWE & Storylines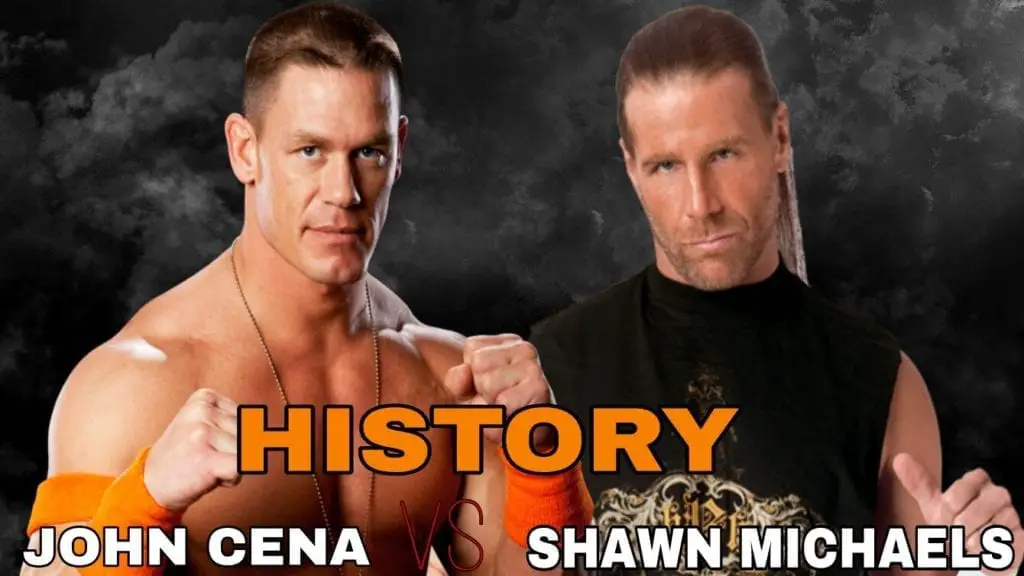 John Cena and Shawn Michaels were two of the top superstars in WWE from 2004 to 2010. During this time, the duo produced several good matches surrounded by storylines that complemented both stars. Here, we will discuss all the singles matches between John Cena and Shawn Michaels along with the rivalry that they had in WWE.
Monday Night RAW – October 31, 2005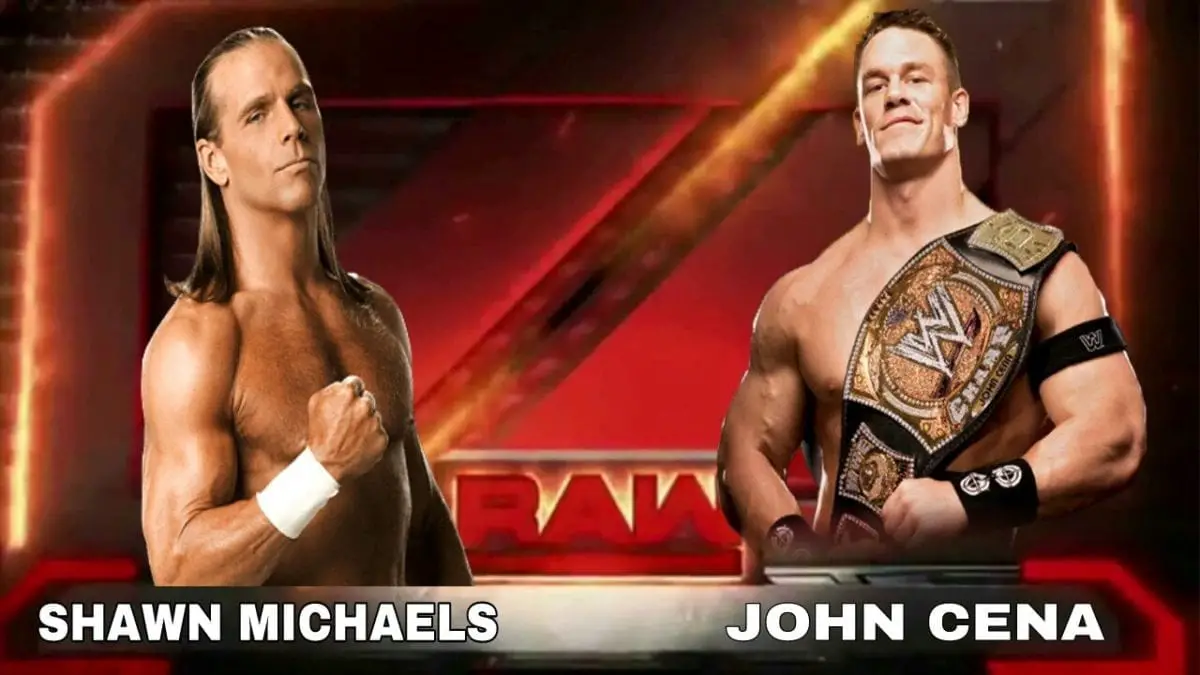 This was the first televised singles match between Cena and Michaels. The match was a follow-up of the WWE Championship triple threat match at Unforgiven 2005 PPV where Cena pinned Michaels to get the win. Cena and Michaels gave an impressive match on RAW, but the match ended in a DQ as Kurt Angle attacked both men.
Result – Disqualification
Wrestlemania 23 (2007)
John Cena and Shawn Michaels clashed at WrestleMania 23. Michaels became the #1 contender by defeating Randy Orton and Edge in a triple threat match. Cena and Michaels continued to feud with Rated RKO, and Undertaker & Batista during the build-up to this match. At WrestleMania, Cena retained the WWE Championship by getting the submission win with an STF. The match was the main event of the night and was also the longest match of the event.
Winner – John Cena
Monday Night RAW – April 23rd, 2007
WWE booked a rematch between Cena and Michaels from WrestleMania 23 on WWE RAW episode of April 23. Although, it was a non-title match but Michaels would have earned a title shot if he defeated Cena. And that is what ended up happening. After a good back and forth match, Michaels countered STFU by Sweet Chin Music to get the win.
Winner – Shawn Michaels
Monday Night Raw – March 10th, 2008
John Cena was feuding with Randy Orton and Triple H on the road to WrestleMania for a triple threat WWE Championship match. Randy Orton was given charge of RAW for one night and he put Cena against Michaels in a singles match. Michaels and Cena worked a good main event match but the end got spoilt by Orton attacking Michaels and giving him a DQ win.
Winner – Shawn Michaels
Monday Night RAW – January 12, 2009
Shawn Michaels was employed by JBL during this time period. JBL was supposed to face World Heavyweight Championship Cena at Royal Rumble. JBL put Michaels against Cena in a non-title match on the 12 January version of RAW. He also affected the result as his distraction gave Michaels the opportunity to hit Sweet Chin Music to get the pin over the World Champion.
Winner – Shawn Micheals
Monday Night Raw – Jan 26th, 2009
After Michaels defeated Cena just two weeks ago, JBL put HBK in a match against Cena again. This time, Michaels was competing to get JBL a spot in the Elimination Chamber match. As Michaels was going for an elbow drop, JBL protested for some reason. Cena then sent JBL into Michaels and hit STFU to get the pin.
Winner – John Cena
---
See Also:
Roman Reigns VS Brock Lesnar Full Rivalry in WWE
---