WWE SmackDown Live Results & Updates- 17 April 2020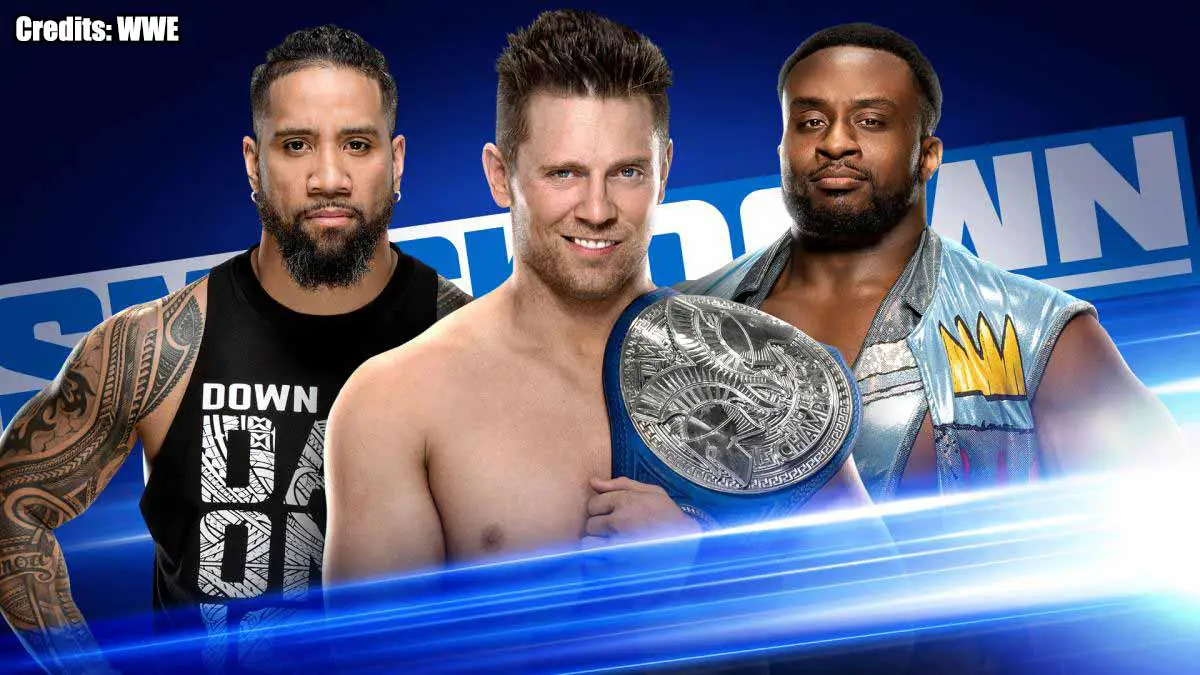 Welcome to ITN's Live Results & Updates Blog for the WWE Friday Night SmackDow episode of tonight, 17 April 2020(4/17/2020).
Date- 17 April 2020
Location- WWE Performance Center, Orlando, FL, US
Time- 8 PM EST(18 April 2020 12 AM GMT/5:30 AM IST)
You can catch the preview for the show here.
A Moment of Bliss With Braun Strowman!!
Michael Cole & Corey Graves welcome us to the show and run through tonight's line-up. The first thing today is A Moment of Bliss segment. Alexa Bliss & Nikki Cross enter the ring where chairs are set up. Their guest for the night, WWE Universal Champion Braun Strowman, enters. The commentators confirm his match against Bray Wyatt at Money in the Bank.
Strowman, Bliss and Cross congratulate each other for their title wins at WrestleMania. Cross also mention that they will defend their titles again next week. Bliss recaps what happened last week between Strowman and Wyatt. Strowman says that he owes Wyatt nothing because he earned everything he has. He says Wyatt is a manipulator and Strowman isn't playing those games.
Strowman sees a gift sitting in the corner of the ring. He thanks Bliss for the gift but Bliss denies bringing it. Strowman opens it and it has Strowman's old black sheep mask from his Wyatt Family days. We hear Wyatt's laughs echo around the empty WWE Performance Center. Strowman stands up ready to fight but Wyatt is nowhere to be seen. The screen flashes and stops on an image of Strowman wearing the mask.
Tamina Snuka vs Sasha Banks
Bayley is on the commentary for this match. Sasha hands her shirt to Tamina and Tamina is annoyed since it is a small size shirt. Tamina slams her down to start the match. Sasha rolls her up for a two-count. She runs at Tamina but Tamina decks her. Tamina goes to drop Sasha in the corner but Sasha uses her agility to avoid. She ends up at the apron and Tamina decks her to send her into the barricade.
Back from the break, Sasha gets some offense going with some strikes. She hits a basement dropkick and then uses the rope to hurt Tamina. A running kick helps her to put Tamina in a chin lock. Tamina takes some time but get to her feet and slams Sasha into the corner to break the hold. Sasha escapes an attack but Tamina manages to hit Urinagi.
Sasha moves out of the ring for a breather. Tamina follows her out and Bayley distracts her. Sasha takes advantage to slam her into the ringpost and then into the steel steps. Bayley continues to run her mouth until Lacey Evans enter and deck Bayley with a running forearm. Tamina drops Sasha on the outside before hitting her finisher in the ring to get the win.
Winner- Tamina(earn title shot against Bayley)
After the match, Lacey Evans joins Tamina as she poses in the ring.