WWE RAW Matches & Preview- 9 December 2019
Check out the preview and matches announced for the WWE Monday Night RAW episode of 9 December 2019 (12/9/2019).
Date- 9 December 2019
Location- Bon Secours Wellness Arena, Greenville, SC, US
Time- 8 PM EST(10 December 2019 1 AM GMT/6:30 AM IST)
Rey Mysterio vs AJ Styles – WWE United States Championship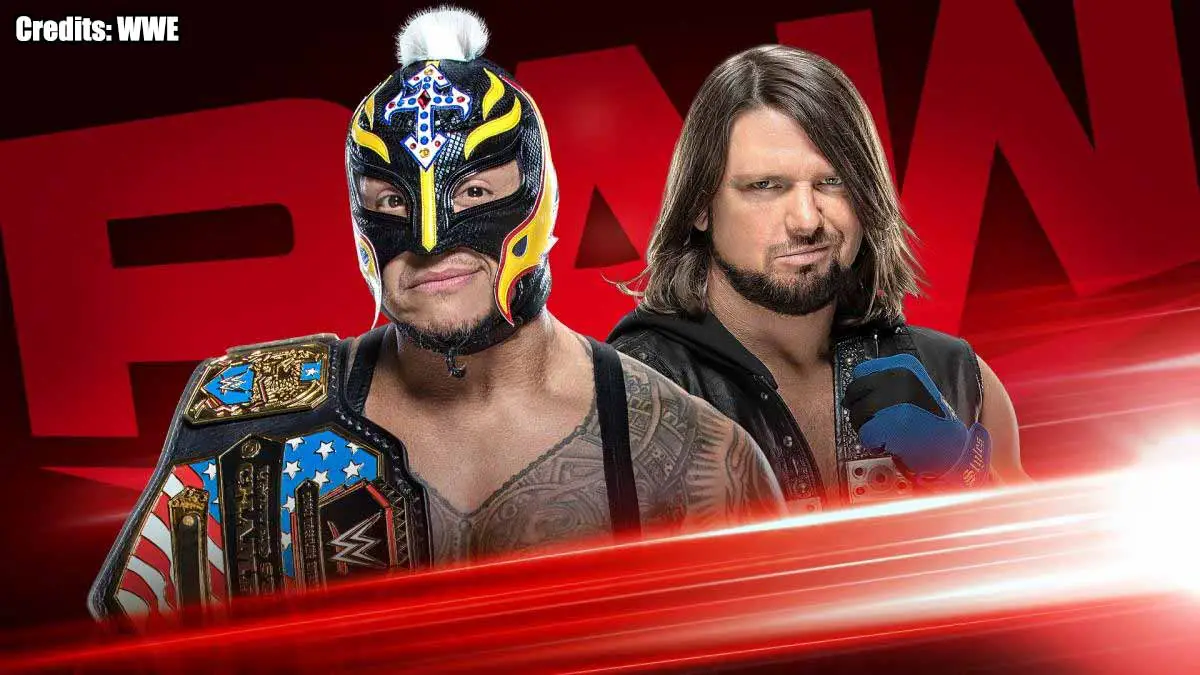 WWE Universe was in for a pleasant surprise when Rey Mysterio won the number #1 contender match and then the United States title match to dethrone AJ Styles. What was more surprising was the role of Randy Orton as he helped Rey Mysterio fight out against the OC. Last week, "Uncle Allen" got some semblance back when the OC won the 6 man tag team match against Rey Mysterio's team.
However, Randy Orton was again at hands to end the night on his terms as he hit an RKO on Styles. Now, Styles will get a rematch to try and cut short Mysterio's reign, but it does not seem likely that he will be successful with Orton around the corner.
Rusev and Lana to officially divorce on Raw
In the last 3 months, we have seen the mud-slinging, the accusations, the restraining orders, some steamy makeout sessions, multiple brawls, and what not between Rusev, Lana and Bobby Lashley. The storyline was always cringy to start with and the fans have been booing them ever since.
Now, Rusev and Lana will be "officially" divorcing each other tonight on RAW. But is there a twist in the tale which could result in them somehow saving their relationship. The twist should be there. Otherwise, we always knew Rusev and Lashley are heading towards a match at TLC and there will no point in another meaningless brawl.