WWE RAW Live Results and Updates- 19 August 2019
Welcome to the live Results and Updates blog for WWE RAW episode of 19 August 2019 (8/19/2019).
Location- Xcel Energy Center, St. Paul, MN, US
Time- 8 PM EST(20 August 12 AM GMT/5:30 AM IST)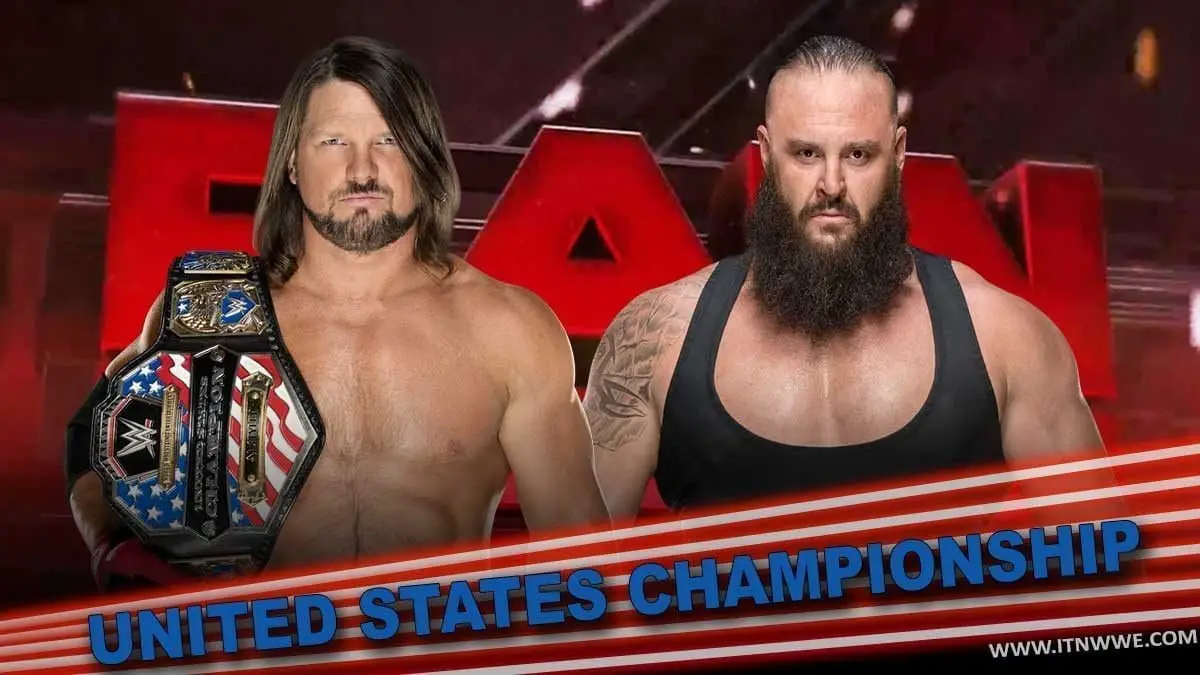 The King of the Ring tournament will return to this week at RAW while AJ Styles will also put his title on the line against Braun Strowman. All segments and matches announced for tonight's RAW are as follows (check the complete preview in the link below).
AJ Styles vs Braun Strowman – United States Championship Match
Cesaro vs Samoa Joe -KOTR Round 1 Match
Cedric Alexander vs Sami Zayn – KOTR Round 1 Match
What's next for Becky Lynch and Sasha Banks
Elias will have to protect his 24/7 Championship
---
Roman Reigns defeated Dolph Ziggler
Roman Reigns opens the show as he makes his entrance. WWE Hall of Famer Jerry Lawler is on commentary today with Michael Cole and Renee Young. Lawler will host Sasha Banks in the Kings' Court tonight. As Roman reaches the ring, we get the recap of all the attacks and revelation from the past 3 weeks. Dolph Ziggler makes his way to the ring and takes the mic. He takes a shot at "keyboard warriors" and wants to fight Roman man to man.
The crowd starts "You Suck!" chants. He rants that he was caught with surprise when Goldberg speared him and then Maryse's husband defeated him with Ric Flair's move, blah, blah… He gets inside the ring while continuing with his rant and catches Roman with a superkick. The referee check on Roman, who takes his time to get up, and calls for the bell. Roman drives Ziggler to the outside. As he goes for the Superman Punch on the outside, Ziggler sends him into the barricade.
Ziggler is in control as we return from the break. He charges Roman in the corner and Roman back body drops him to the outside and hits a driveby dropkick. Back in the ring, he takes him down with a flying clothesline and hits a series of punches in the corners. Next to come was a big boot and he gets ready to a superman punch. Ziggler rolls him up for a 2-count and then hits a DDT to get another 2-count. Roman prevents a zigzag but manages to get another 2-count with a sunset flip.
Roman catches him and tries to hit the powerbomb. But Ziggler denies him and Roman gets into the ringpost in an attempt to hit the spear. Ziggler hits the zigzag but get a nearfall only. As Ziggler got ready for the superkick, Roman gets up and hits the superman punch. But he also only gets a 2-count. Roman charges for the spear but is converted into a fame-asser by Ziggler for a near fall. They take their sweet time to get up, and Roman manages to hit the spear to get the pin.
The Kings Court with??
As we return from break, we see the highlights from Sasha Banks' return last week and her attacking Natalya and Becky Lynch. We cut to an interview with Raw Women's Champion Becky Lynch, responding to Sasha's attack. She tells us that Sasha was cold for last 4 months but as soon as she attacks her, she turned into the hottest thing. She cuts a passionate promo, calling Sasha the greatest of the women to never become great or whatever that means. She knows Banks is listening and says she can swing her chairs, she can wear her dollar store glasses, but Lynch put in more work into getting Banks in WWE than Banks herself did.
Please switch to the next page for more results and updates!!