WWE RAW Live Results and Updates- 1 July 2019
Welcome to the Live Result and Updates Blog of WWE RAW episode from 1 July 2019((7/1/2019).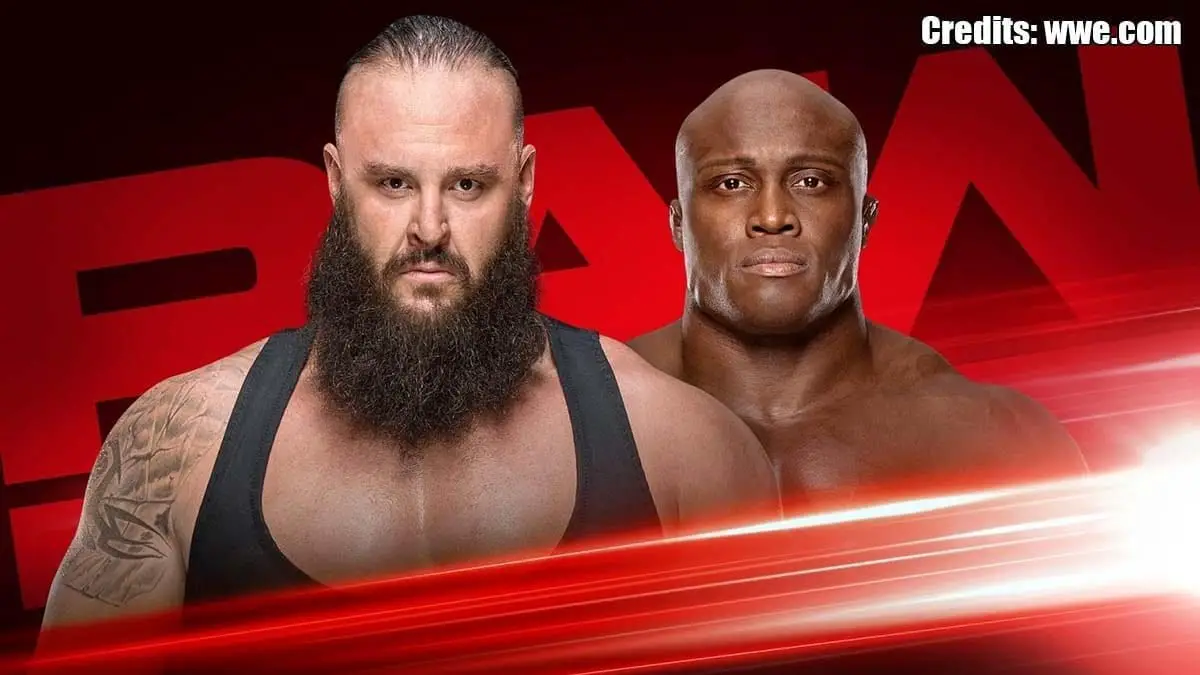 Location- American Airlines Center, Dallas, Texas, US
Time- 8 PM EST(2 July 2019 12 AM GMT/5:30 AM IST)
The commentary team welcomes us to the show. Seth Rollins and Becky Lynch will address the crowd later tonight while
Undertaker's appearance is also teased. But first, it is Braun Strowman who comes out for his match against Bobby Lashley.
Braun Strowman vs Bobby Lashley Ends in No Result
Lashley starts off strong by hitting a Spear almost immediately. Braun rolls out of the ring and hits a shoulder block for a quick two count. Lashley runs him into the ring post and spears him into the timekeeper's area for another two-count. He sends Braun over the barricade into the crowd.
Lashley grabs a chair and hits a few stiff shots on Strowman's back. After two-count, Strowman throws him and hits a running tackle to get two-count for himself. He then tosses Lashley to the barricade and then on the entrance ramp. Lashley replies with some forearms and punches before hitting a suplex. Lashley gets ready for a spear but Strowman's running tackle takes them through the LED screen at the entrance.
It took them through to the electronic area and there were several explosions there. Backstage staff come around and use fire extinguishers to put out the fires. Strowman and Lashley are lying on the floor. Now, Medics are checking on both of them and they will be stretchered off.
As we the show returns after the break, we see Lashley being loaded to the ambulance. Strowman is also being taken in another ambulance and both vehicles leave the arena. Michael Cole tells us that the company will release a statement in some time. However, the show must go on and here are the Viking Raiders.
The Viking Raiders vs The New Day ends in Disqualification
Xavier Woods and Big E will participate from the New Day. The part from where Strowman and Lashley went through is still missing.
Erick and Big E start the match. E takes his opponent down and hits a cross body splash at the apron. Erick comes back immediately and tags in Ivar for a double team. Ivar puts E in the headlock before another double team attack where Ivar hits a running body splash and Erick hits a running dropkick in the corner. E fights out of a shoulder stretch and hits a belly to back suplex. Both men are down and are going for the tag.
Please switch to the next page!