WrestleMania 37: Bianca Beats Sasha in Historic Main Event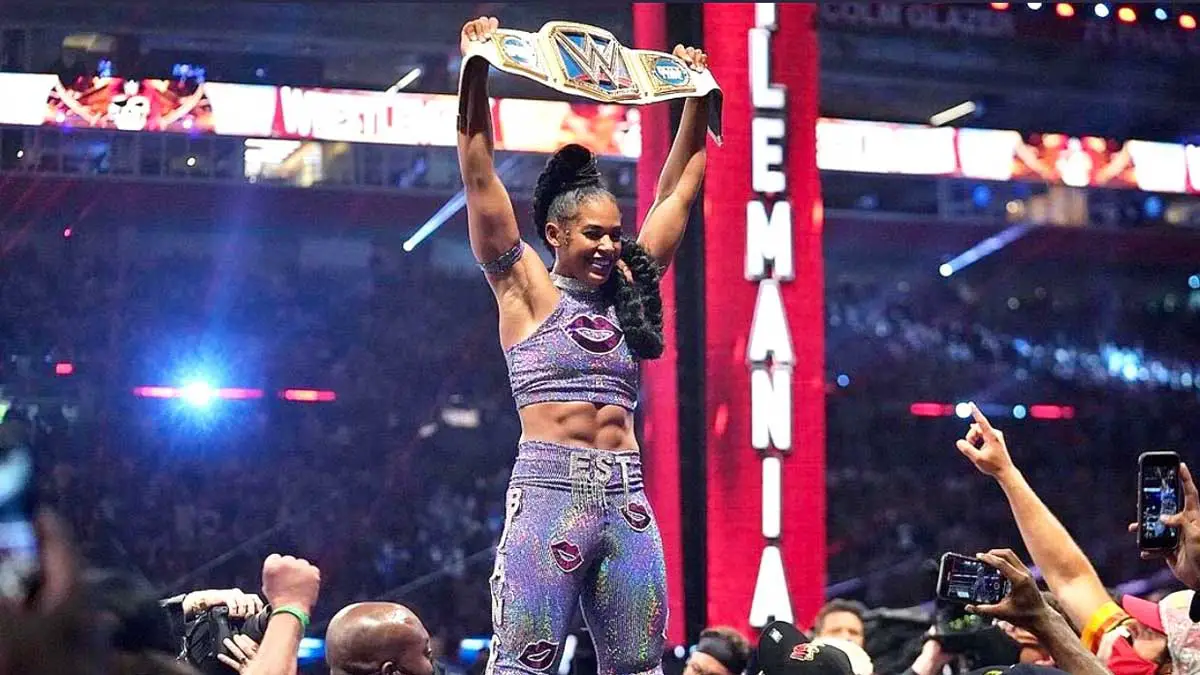 Bianca Belair defeated Sasha Banks to win WWE SmackDown Women's Championship in the main event of night 1 of WrestleMania 37.
SmackDown Women's title match was announced to be the main event on 10th April which is just the second time that a women's match was to close WrestleMania. Earlier, Becky Lynch vs Ronda Rousey vs Charlotte Flair's double title match was the main event at WrestleMania 35.
This was also the first time that two women of color were in the main event. Michael Cole acknowledged this fact at the top of his voice at the start of the match that for the first time ever two Black women are in the main event of WrestleMania.
Bianca was visibly in tears as she gets to main event the show in her first-ever WrestleMania match. But what followed was one of the classic women's matches of all time. Sasha tried to use her athleticism and experience to counter Bianca's physical capabilities. She even tried to use Bianca's braids against her but mostly it proved to be counterproductive for her.
The match continued to go back and forth throughout as both women failed to get control for larger periods. Sasha went for a Meteora from the top but had to change it to frog splash mid-air. But when that was not enough to put away Bianca, Sasha used her braids to lock in the Bank Statement.
Bianca forced the break after reaching the ropes. Belair later hit a 450 splash to setup for KOD. Banks grabbed her braid once again and Belair used the braid for a big whiplash, the sound of which echoed through the stadium. Bianca then hit the KOD to get the win and WWE SmackDown Women's Championship.
Bianca celebrated with the title in the ring as the show went off the air. She was later joined by her husband and WWE Superstar Montez Ford who both greeted the crowd.
Bianca Belair had won the women's Royal Rumble match back in January to earn a World Title shot at WrestleMania. She later chose to challenge Sasha Banks after they failed to win the tag team championship from Nia Jax & Shayna Baszler at Elimination Chamber.
Throughout the build-up, both women tried and failed to perform as a tag team. It was in the last few weeks before the event that they started taking verbal jabs at each and largerly avoided any physical altercations.
Check this page for the complete results from WWE WrestleMania 37 night 1.
Also, check this page for the current list of WWE Champions.