NXT's Velveteen Dream Released from WWE Contract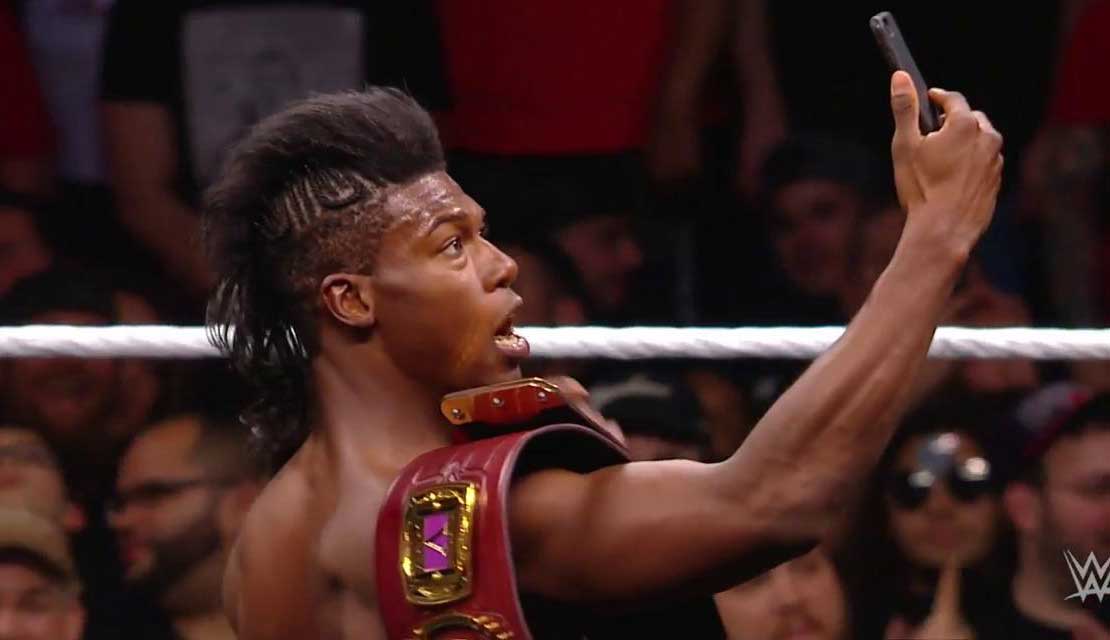 NXT Wrestler Velveteen Dream has been released by WWE, as confirmed by multiple reports.
Sean Ross Sapp of Fightful reported the news first. Since then, PWInsider, Ryan Satin, and other journalists have also confirmed Velveteen Dream's quiet departure from the company.
Several individuals were released from their NXT contracts on Thursday including two referees. They were all informed their releases were due to budget cuts. However, Velveteen Dream's case is very different.
Accusation in Speaking Out Movement
Real Name Patrick Clark, Velveteen Dream was accused of sending nude photographs to a minor girl. The girl posted those photos on Reddit but Clark denied the accusation. Later, independent wrestler Josh Fuller revealed that Clark asked for her nude photographs under the pretense of helping her to get a WWE contract. Additionally, several other boys and girls revealed similar behavior from Clark.
None of those victims did an official complaint against Dream with the law enforcement agencies. However, WWE did an internal investigation, but it is not known what the conclusion of the said investigation was. The fans, on the other hand, kept asking WWE to sack him.
Velveteen Dream's NXT Career
Velveteen Dream was signed to WWE in 2015 after his appearance in Tough Enough season six. Clark made his NXT debut in 2017, just aged 21 at the time, and slowly raised in stature to become the North American Champion in 2019.
Even after his name came up in the Speaking Out Movement, Clark continued to feature on NXT. However, those appearances got reduced due to injuries after he was involved in a car accident. His final match came against Adam Cole on 23 December 2020 episode of NXT.
Recent Reports
Velveteen Dream was rumored to backstage at WWE RAW episode of 10 May 2021. However, there were no plans reported for his debut on either RAW or SmackDown. He was also seen back at WWE Performance Center in recent weeks.
After the news of his release, Bryan Alvarez reported on Wrestling Observer Live that Velveteen Dream was released from WWE more due to some behavioral issues, and not due to previous allegations against him. Alvarez mentioned that Dream had had friends in WWE who were "very, very" high up in the company, which led to some people feeling uncomfortable with going to management about his behavior earlier.
Keep tuned in for the latest updates on Velveteen Dream and more WWE news.