WWE Releases in 2021- Superstars, Wrestlers & Employees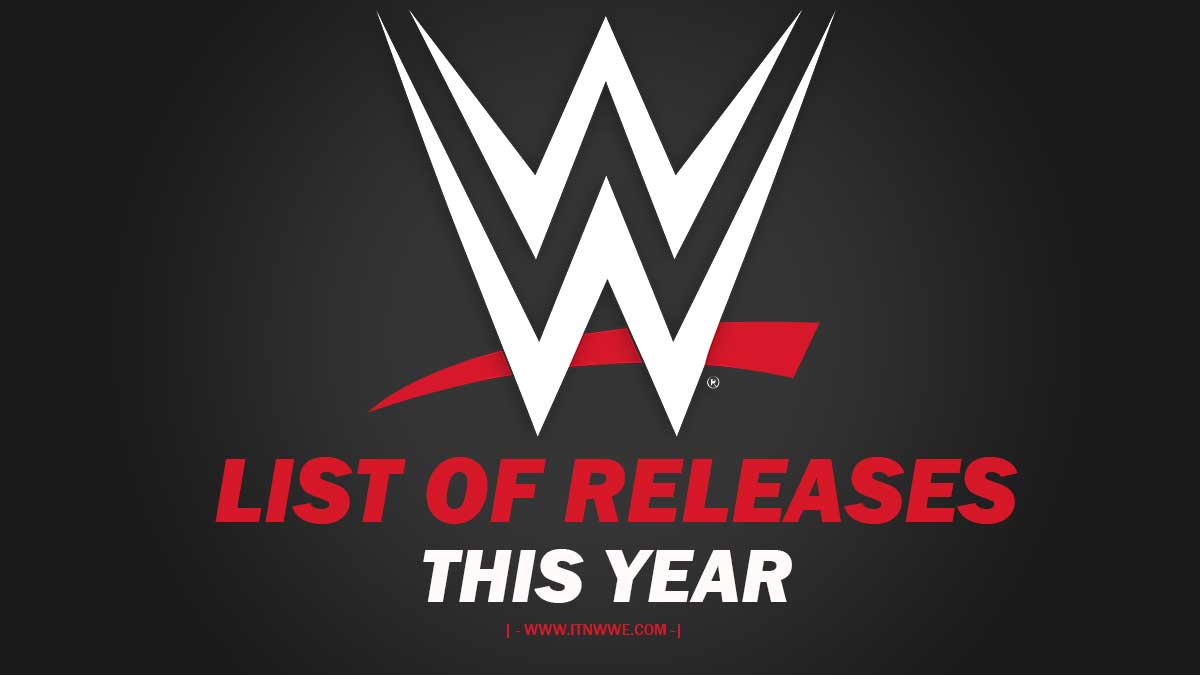 Check all the list of Recent WWE releases in 2021 including its Superstar wrestlers, Producers, Referees, Presenters and other employees.
Recent WWE Releases List
Braun Strowman on 2 June 2021
Aleister Black on 2 June 2021
Ruby Riott on 2 June 2021
Lana on 2 June 2021
Buddy Murphy on 2 June 2021
Santana Garret on 2 June 2021
Velveteen Dream on 19 May 2021
Jessamyn Duke on 19 May 2021
Vanessa Borne on 19 May 2021
Skyler Story(Brandi Lauren) on 19 May 2021
Ezra Judge on 19 May 2021
Alexander Wolfe(Axel Tischer) on 19 May 2021
Kavita Devi (Kavita Dalal) on 19 May 2021
Daniel Bryan on 30 April 2021
Samoa Joe on April 15, 2021(returned to WWE NXT)
Billie Kay on April 15, 2021
Peyton Royce on April 15, 2021
Mickie James on April 15, 2021
Chelsea Green on April 15, 2021
Tucker on April 15, 2021
Kalisto on April 15, 2021
Bo Dallas on April 15, 2021
Wesley Blake on April 15, 2021
Mojo Rawley on April 15, 2021
Andrade on March 21, 2021
Big Show(Paul Wight) in January 2021
Steve Culter in January 2021
Lars Sullivan in January 2021
WWE Backstage & Other Releases
Tom Phillips – WWE RAW Commentator
Adnan Virk – WWE RAW Commentator
Susan Levison – Senior Vice President & Head of WWE Studios
Dan Humphreys – International Vice President of Communications
Brian Pellegatto – Senior Vice President of Production
Jay Rosenstock – Executive Vice President of International.
Makham Nolan – Vice President of Media Operations
James Wortman – Digital Media
Adnan Virk – WWE RAW Commentator
Jaylar Donlan – Executive Vice President of WWE's Advanced Media Group
Drake Younger/Drake Wuertz – NXT Referee
Jake Clemons – NXT Referee
Mark Carrano – Senior Director of Talent Relations
Nicole Zeoli – Director of Talent Relations
Mead Rust – Vice President of Communications
Joe Villa – Manager of Publicity and Corporate Communications
Braun Strowman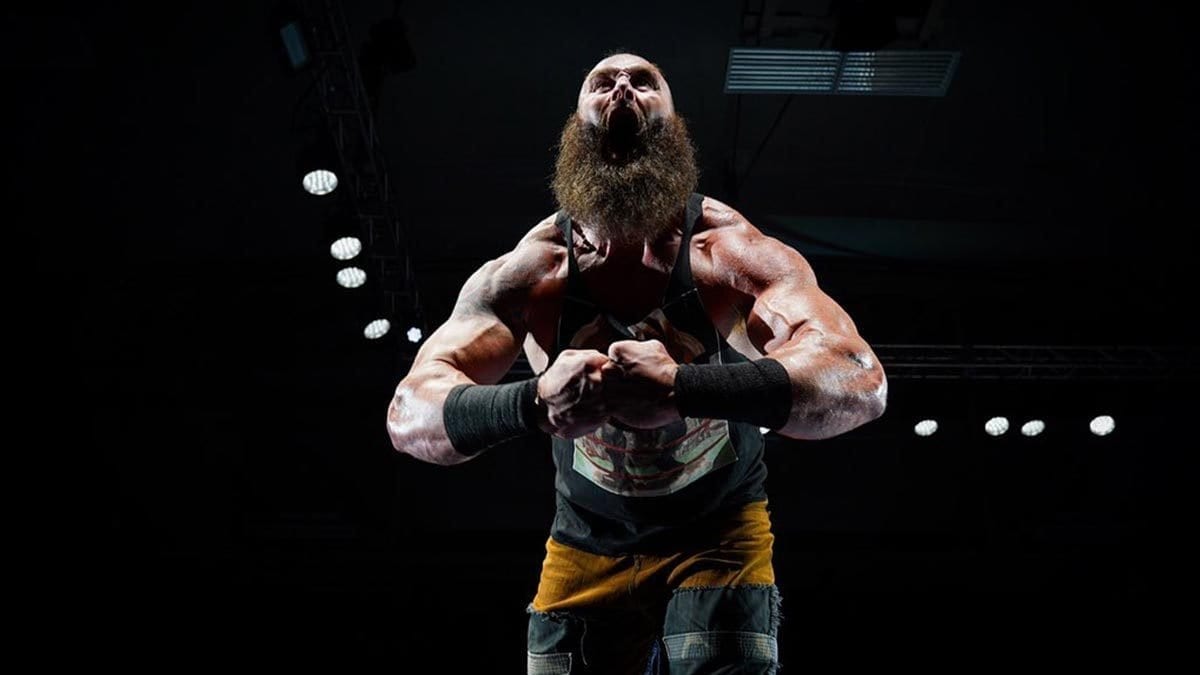 Braun Strowman was let go from his WWE contract on 2 June 2021. The reason given for his release was budget cuts. Strowman joined WWE in 2015 and went to become WWE Universal Champion, Intercontinental Champion, and RAW Tag Team Champion, as well as winning the Andre the Giant Battle Royal, Money in the Bank briefcase and The Greatest Royal Rumble. Strowman was reportedly fired because of his $1 million value contract since WWE did not see that much value in him.
Aleister Black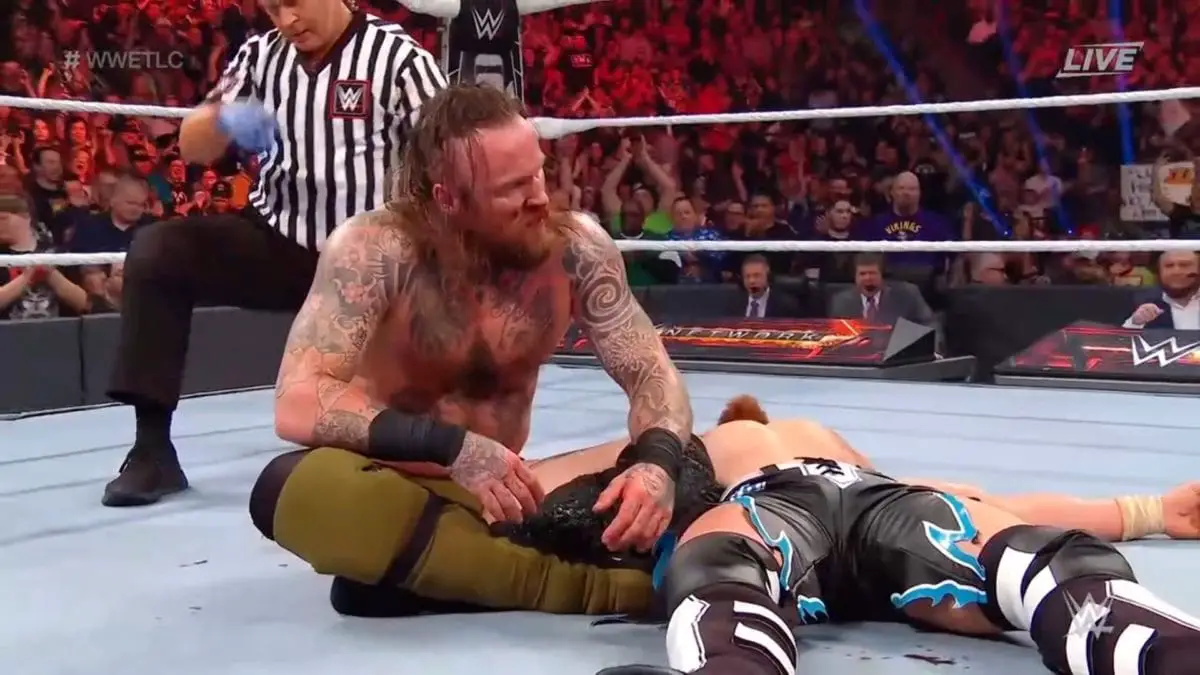 Aleister Black was another shocking WWE release on 2 June 2021. Black had joined WWE in 2017 and worked in NXT until March 2019 when he was brought up to the main roster. However, Black run on the main roster was never consistent. Black was released in what was reported to be another budget cut exercise. His last act on WWE was an attack on Big E during 21 May episode of SmackDown.
Lana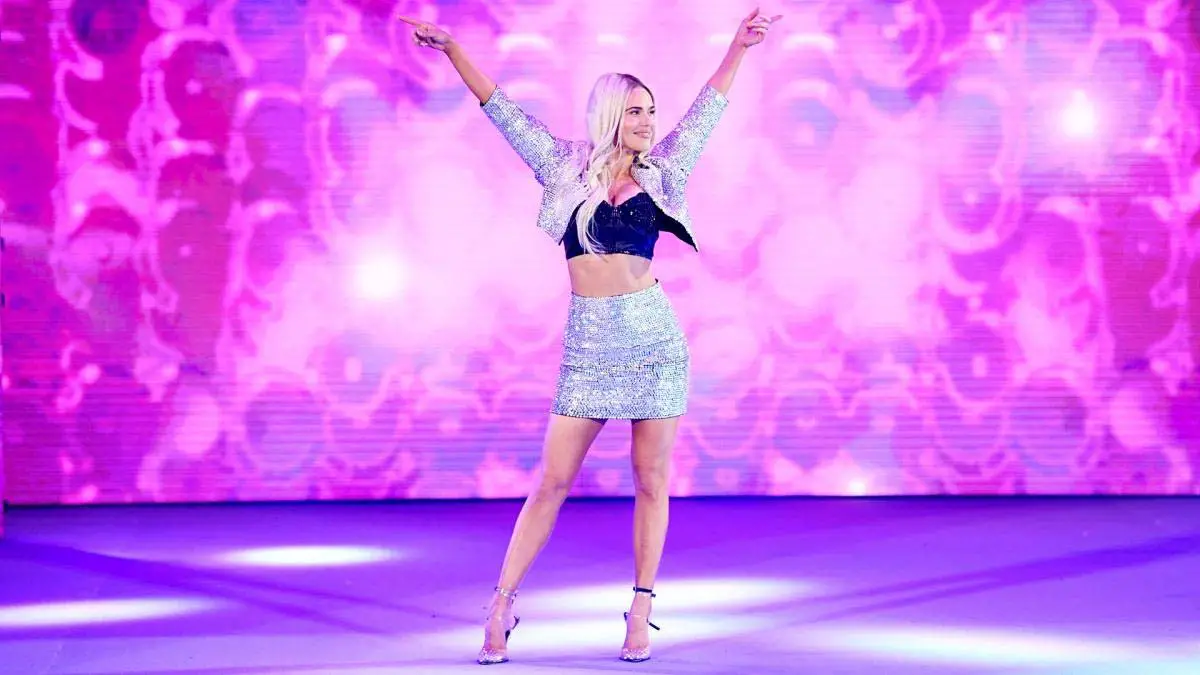 Lana was released from WWE on 2 June 2021. She started working in NXT in 2013 and was paired with Rusev in a managerial role. That pairing lasted until April 2019 before both Rusev and Lana went on a break. Recently, Lana has been working in a tag team with Naomi and was heavily involved in the Women's Tag Team title scene. Her in-ring improvement and her involvement in the title scene remain big reasons that her release was a shock.
Ruby Riott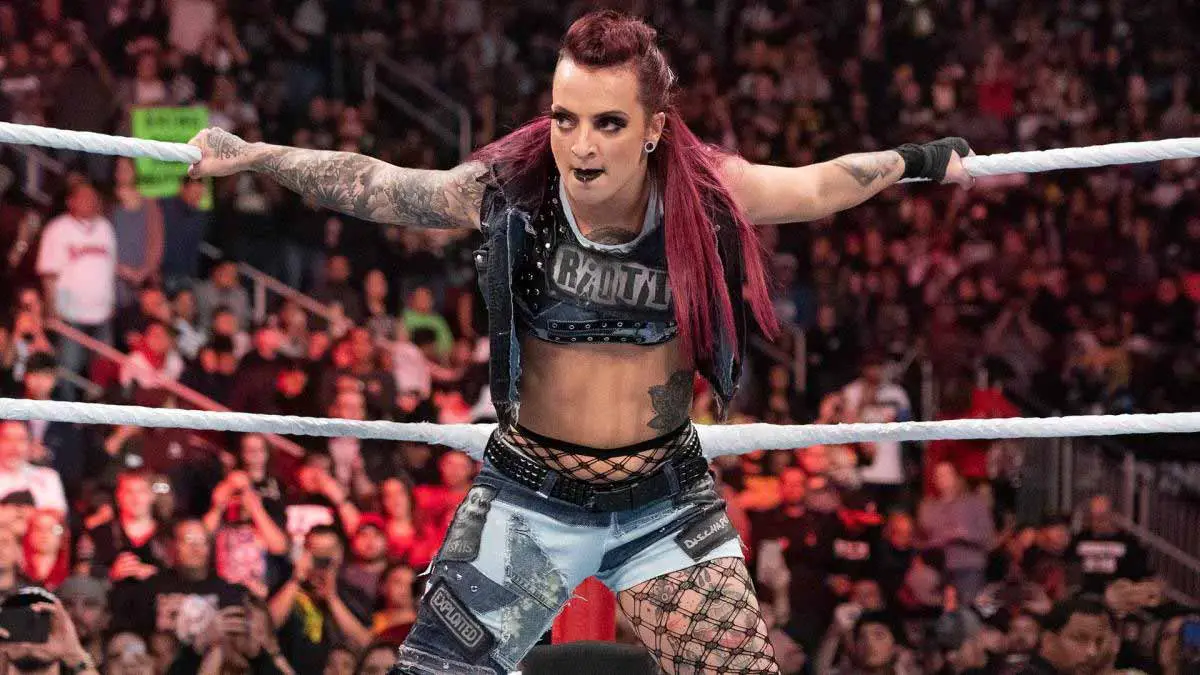 Ruby Riott was a regular on WWE SmackDown before her release. However, it is speculated that Ruby wanted to be released from the company for a long time. Ruby joined WWE in 2016 and worked in NXT. She debuted on SmackDown in 2017 with Liv Morgan and Sarah Logan under the tag team Riott Squad. Ruby's recent run at SmackDown was also with Liv Morgan in the new Riott Squad where they were going after Women's Tag Team titles.
Buddy Murphy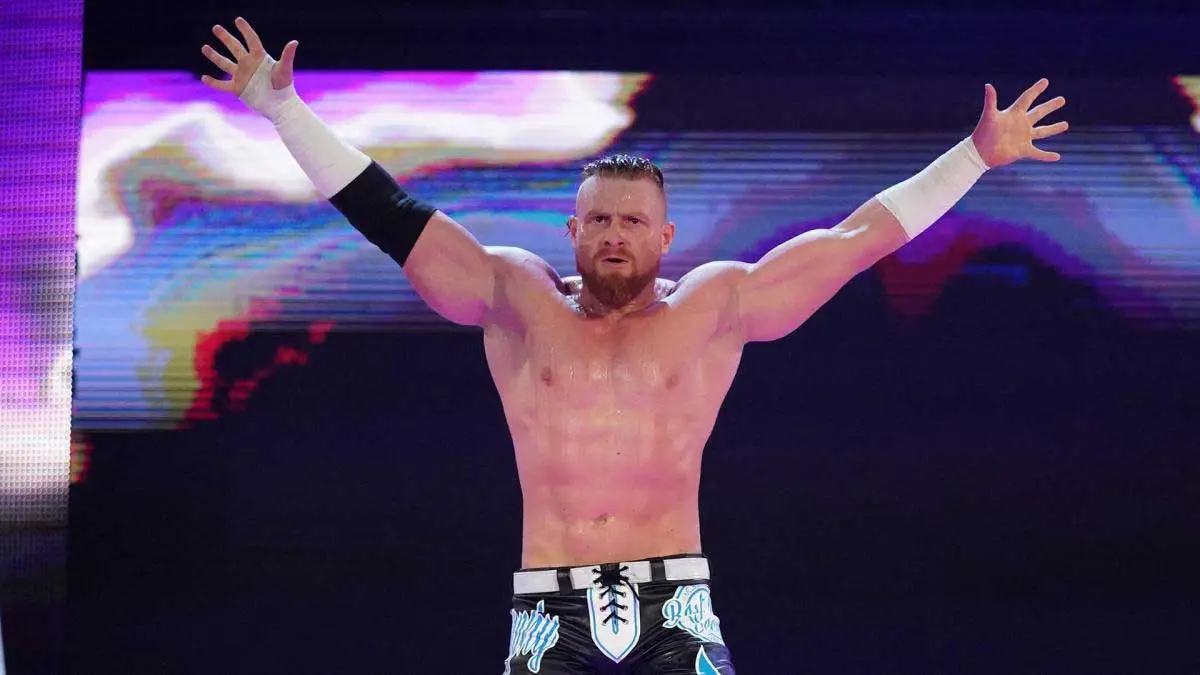 Buddy Murphy was not much active for around five months before his release from WWE. Murphy's last big storyline was with the Mysterio Family, which ended in December 2020. His last singles match on SmackDown came in March 2021 against Cesaro, and his last appearance in WWE came in the Andre The Giant Memorial Battle Royal on the 9 April 2021 episode of SmackDown. The reason given for his release is budget cuts. Murphy won the Cruiserweight Championship and RAW Tag Team Championship during his run with WWE.
Santana Garrett
Santana Garrett joined NXT in 2019 after working as an enhancement talent for a long time. Garrett was reportedly called up to the main roster in March 2021, but she never made her SmackDown debut. As WWE was not utilizing her, they released Garrett as part of the budget cuts exercise.
Velveteen Dream
Velveteen Dream was quietly released on 19 May 2021. Dream was accused of asking for and sending nude photographs to some minor girls and boys under the Speaking Out Movement. WWE did an internal investigation but did not find much into those accusations. However, fans continued to demand his release from the company with #FireVelveteenDream trends after his every appearance. Dream was kept away from NXT TV since December 2020 and his last match in NXT came against Adam Cole. He was released after WWE found some behavioral issues.
Alexander Wolfe/Axel Tischer
Alexander Wolfe's release was a shocker as he has a good program going with Imperium stable. Wolfe's last appearance in NXT came against Killian Dain on 18 May 2021 episode. After a loss in that match, Wolfe was attacked by his Imperium stablemates Marcel Barthel and Fabian Aichner and was banished from Imperium. Wolfe signed with WWE in April 2015 and worked in NXT until 2018. After that, he was called up to the main roster with Sanity stable. After not featuring much on the main roster, Wolfe returned to NXT UK where he started to appear with Imperium. Wolfe has revealed on Twitter that his contract with WWE was ending on 15 June 2021, and he is allowed to appear on other promotions after that date.
Jessamyn Duke
Jessamyn Duke was released from NXT as part of budget cuts in May 2021. She signed with WWE in 2018 and mainly appeared as one of the sidekicks of Shayna Baszler during her NXT run. On TV, Duke has mainly worked tag team matches. She was also seen on RAW Underground last year, where she picked up a win over Avery Taylor in one of her appearances. That was the last time Duke appeared on WWE TV.
Vanessa Borne
Vanessa Borne was rumored to be called to the main roster in January 2020 but never appeared on either RAW or SmackDown. She signed with WWE in 2016 after initial training with Rikishi and Gangrel at Knokx Pro Entertainment. Borne was quite active in NXT Live events and NXT TV, with over 150 appearances from 2016 to 2020. However, she was not used since January 2020. Borne was released in May 2021 with other bulk releases. Borne has previously worked as NBA Dancer, NFL Cheerleader as well as Fox Sports Presenter.
Skyler Story
Skyler Story has previously worked under the ring name Brandi Lauren in the independent circuit, IMPACT Wrestling, ROH and other promotions. Skyler has worked just two matches in NXT. She last wrestled in a Battle Royal on the 23 September 2020 episode of NXT. Before that, she also appeared on RAW Underground, where she lost a bout to Marina Shafir.
Ezra Judge
Ezra Judge was also released with some other NXT wrestlers in May 2021. Previously a pro bodybuilder, Judge was signed in August 2019 but appeared in just two matches for NXT. His debut came in a loss against Dorian Make in an NXT Live event on 29 February 2020, while his second match was a loss to Arturo Ruas in another live event.
Kavita Devi
Indian wrestler Kavita Devi was also cut from her contract in May 2021. A former weightlifter, Kavita became the first Indian woman to sign with WWE back in 2017. Kavita also worked in the Women's Battle Royal at WrestleMania 2018 and was active on NXT Live events scene until her injury in August 2019. Kavita missed the Superstar Spectacle event in January 2021 and it was mentioned that she was in India at the time to deal with some family emergency.
Daniel Bryan
Daniel Bryan's contract with WWE came to an end in April 2021 and he was written off TV. Daniel Bryan faced WWE Universal Champion Roman Reigns in a career vs title match at SmackDown episode of 30 April 2021. Bryan lost the match and was barred from SmackDown from that point on(kayfabe). Bryan has not renewed the contract with WWE, and nor has he signed with any other company.
Samoa Joe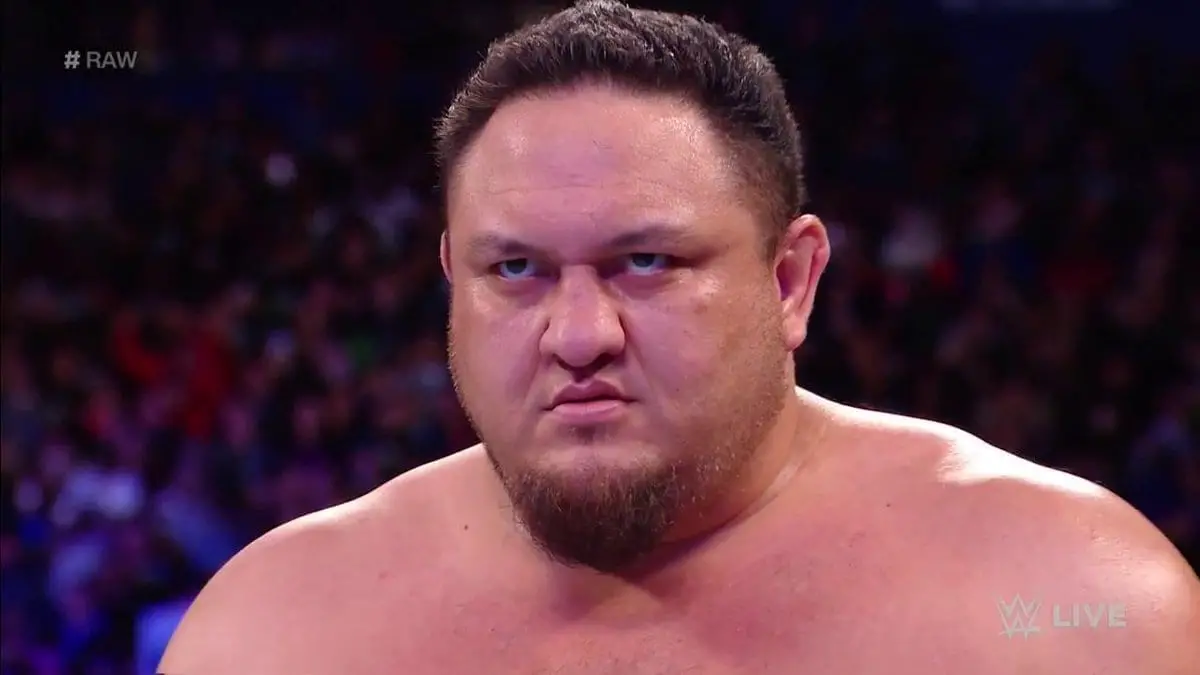 Samoa Joe suffered multiple concussions in late 2019 and early 2020. He was not getting cleared by WWE for an in-ring return and worked as a commentator till WrestleMania 37. The reports are that Samoa Joe wanted to return to work in the ring but WWE refused and he was ultimately released in April 2021. His last WWE match was on 10 February 2020 episode of RAW where he teamed up with Kevin Owens and the Viking Raiders in a defeat to Seth Rollins, Buddy Murphy & AOP.
Update: Samoa Joe has returned to NXT in the role of an enforcer.
Peyton Royce
Peyton Royce has gone on and off WWE TV in recent months after her tag team with Billie Kay was split in September 2020. She worked as a tag team partner for Lacey Evans at the start of this year but was left to hang once Evans' pregnancy was announced and she went off TV. Royce's last WWE match came on 22 March 2021 episode of RAW in a loss against WWE RAW Women's Champion Asuka. WWE released Royce on 15 April 2021.
Billie Kay
In storyline, Billie Kay was trying to join other WWE wrestlers tag teams/stable and even pitched to work on the commentary. Kay was recently part of a Tag Team Gauntlet match on night 1 of WrestleMania. WWE released Kay in April 2021 as part of budget cuts and for not having any concrete creative plans.
Mojo Rawley
Mojo Rawley had a torrid time on WWE main roster and was never able to settle down. He had a couple of character reinvention but never got a serious push from WWE apart from some involvement with his off-screen friend Rob Gronkowski. Rawley was released in April 2021. His last match in WWE came in May 2020 where he lost to Shorty G.
Mickie James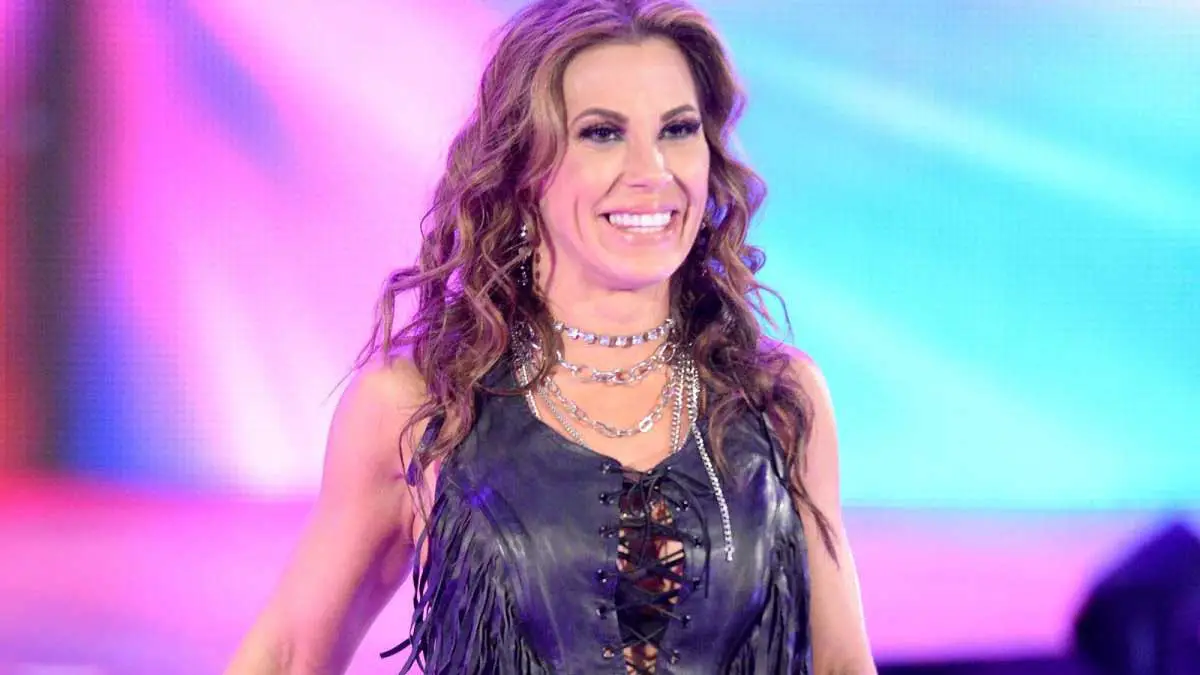 Mickie James was left out of WWE Draft 2020 and was not seen on WWE TV ever since. Her last match came against WWE RAW Women's Champion Asuka in September 2020- a title match which James lost. It was also reported that James suffered an injury during that match. James was released from WWE as part of budget cuts in April 2021.
Chelsea Green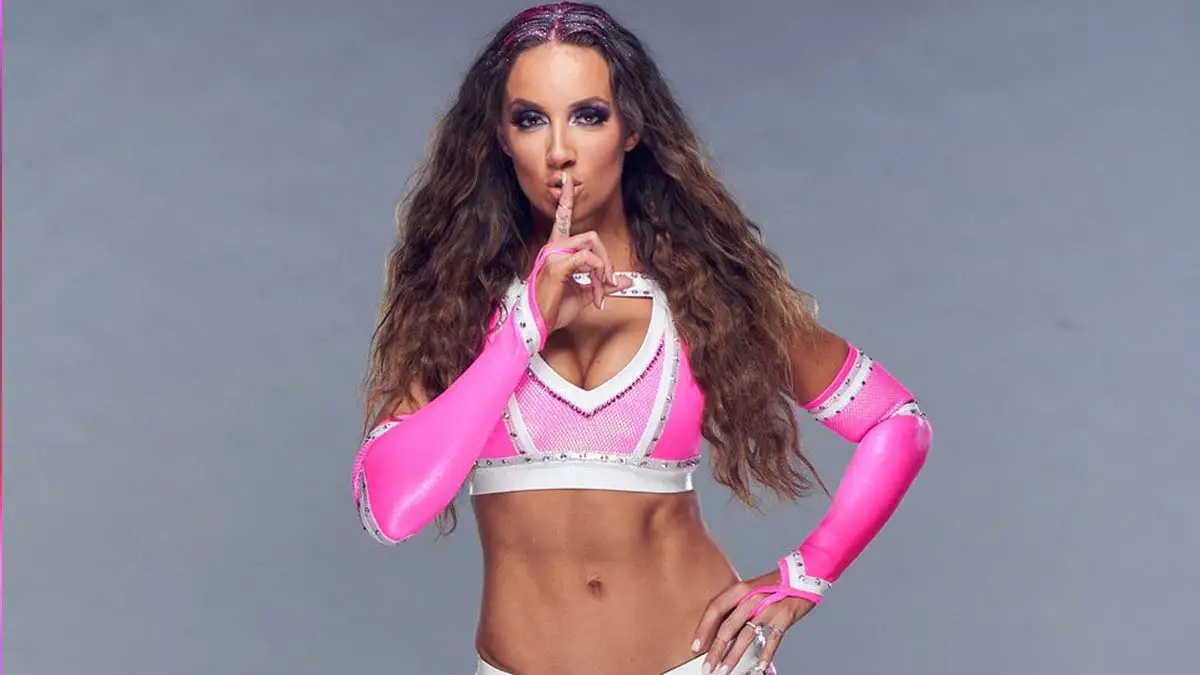 Chelsea Green made her WWE main roster debut when she appeared on 13 November 2020 episode of SmackDown. She was part of Fatal 4-way Survivor Series qualifying match which also proved to her last one in WWE. Green got injured during that match and spent time in the sidelines. However, she was not used once she returned in March 2021 and was ultimately released in April 2021.
Tucker
Tucker was moved to RAW in Draft 2020 and his tag team with Otis was split after he turned on Otis at Hell in a Cell 2020. Tucker was used sporadically since then as a jobber to many wrestlers. His last match in WWE was Andre the Giant Battle Royal on 9 April 2021 episode of SmackDown before he was released next week under the budget cuts.
Kalisto
Kalisto was split from Lucha House Party in WWE Draft 2020 after a rift between the stable. He was not used much ever since and only appeared in Battle Royals after that. His last match was the Andre The Giant Battle Royal on SmackDown 9 April 2021 before he was released from WWE in April 2021 budget cuts.
Bo Dallas
Bo Dallas was off WWE TV ever since Crown Jewel in November 2019. The former NXT Champion was not used on TV for much even before that and mainly worked on house shows. Bo Dallas was cut from WWE in April 2021 but was inactive as a wrestler for a long time.
Wesley Blake
Wesley Blake made his WWE main roster debut in April 2020 as part of the Forgotten Sons. He partnered Steve Cutler in the SmackDown Tag Team title match at Money in the Bank 2020 PPV. The team was taken off TV after some controversial comments from Jaxson Ryker came out. Blake and Cutler return as the Knights of the Lone Wolf in December 2020 but once again were removed from TV after Culter was released. Wesley Blake was also released by WWE in April 2021.
Andrade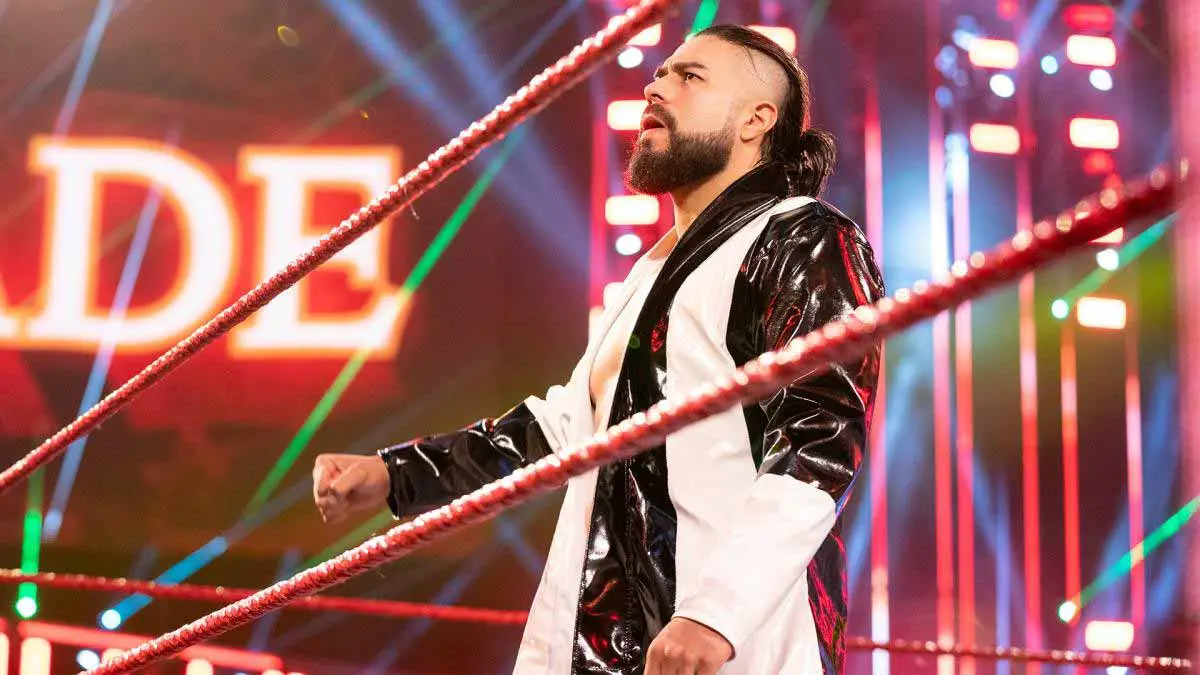 Andrade asked to be released from WWE in March 2021. He was off WWE TV from October 2020 onwards and there seem to have no plan for his future also from WWE Creative team. It was said that his name does not even come in the creative meetings. WWE granted the release to him a few days later. The release was announced during Fastlane 2021 show.
Big Show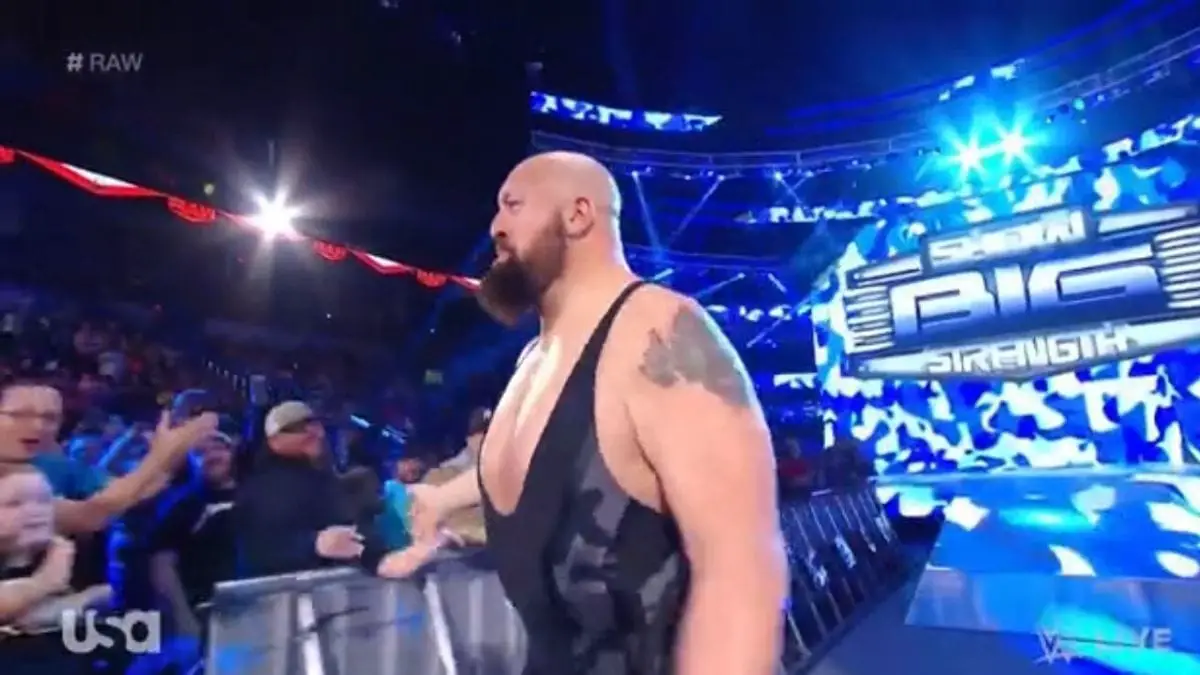 Big Show and WWE parted ways after his contract got over in January. A new contract was discussed but no agreement could be reached. Big Show was probably upset with his last appearance at RAW Legends Night episode where he was verbally threatened by Randy Orton. Big Show has now signed with AEW for in-ring as well as commentary work. His last match in WWE remains WWE title dark match against Drew McIntyre at WrestleMania 36.
Steve Cutler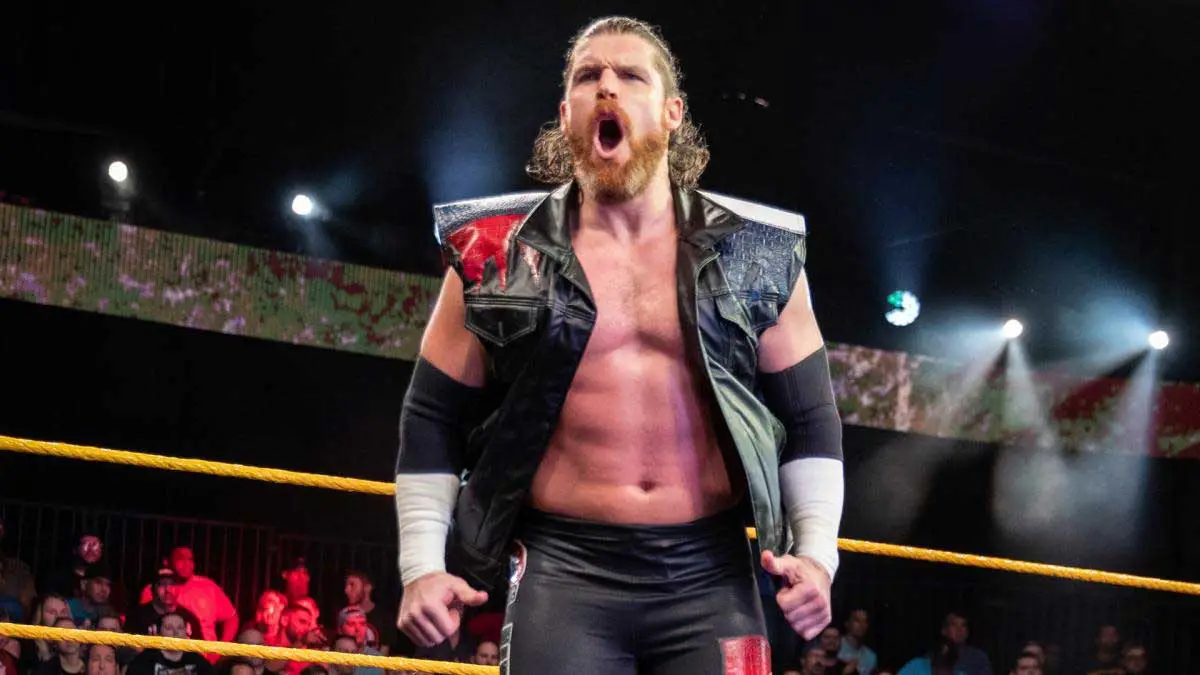 WWE announced the release of Steve Cutler(from Forgotten Sons) from the company on 4 February 2021. He reportedly had heat from Vince McMahon after he contracted COVID-19 in January. Cutler was recently part of King Corbin's "The Knights of the Lone Wolf" until he was tested positive for COVID-19, after which he was pulled from television.
Lars Sullivan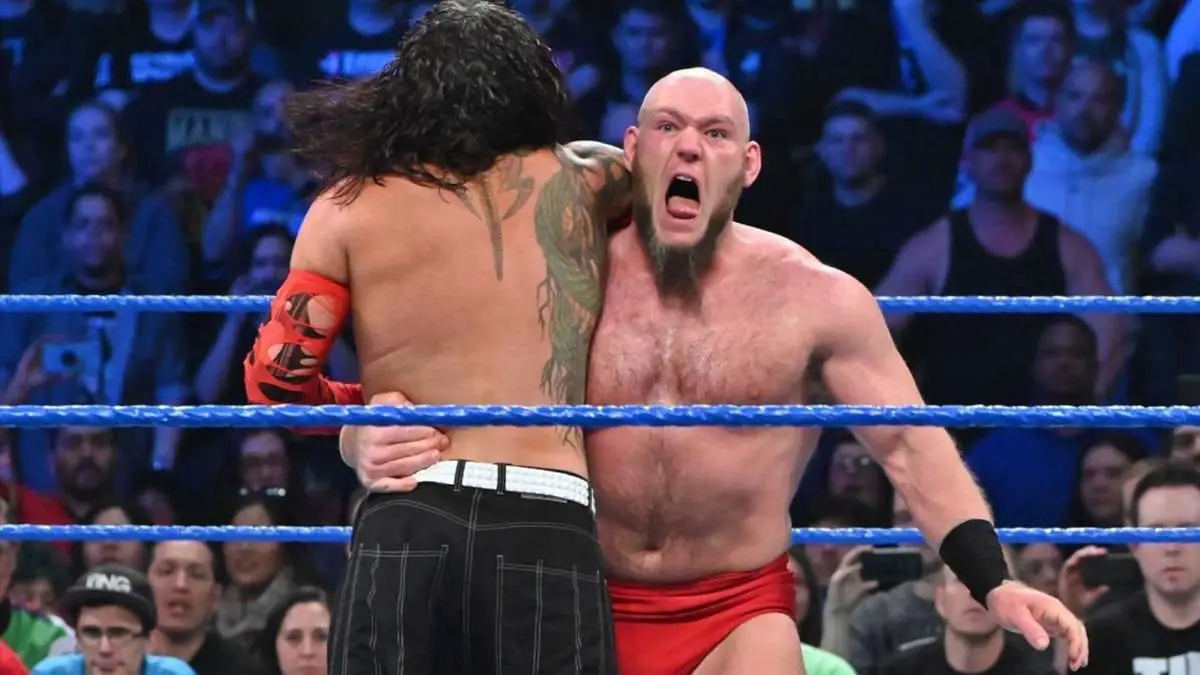 Lars Sullivan was released from WWE in the month of January. The reports of his release came out only after some news websites approached WWE about the matter. Later, it was reported that Sullivan started no-showing on WWE TV Tapings in November. This led to all the plans related to him being scrapped and his eventual release.