WWE Releases in 2022 & 2023 – Superstars, Wrestlers & Employees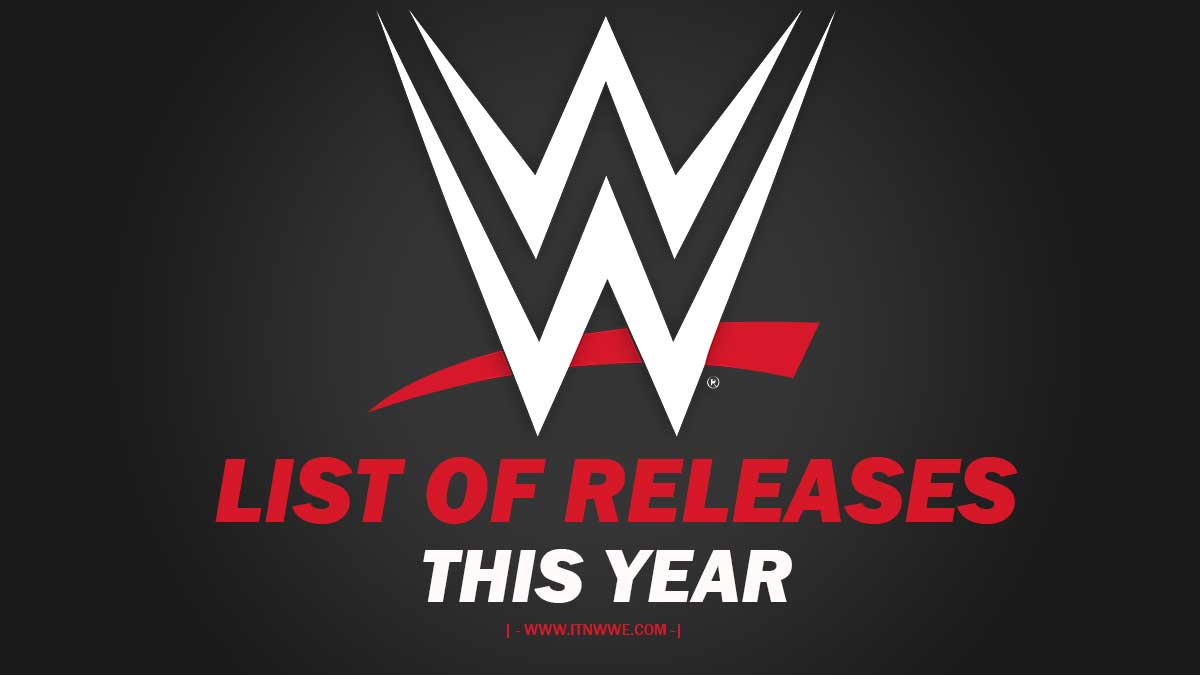 2022 continued the trend of WWE releases that started in 2020 under Vince McMahon's management. The promotion released more than 20 wrestlers and employees combined during the year as they restructured NXT and made changes to RAW and SmackDown Rosters.
The wave of releases slowed down after Triple H took charge of WWE. However, underperforming NXT wrestlers and some from the main roster were still released.
Here is the complete list of recent WWE releases in 2022 and 2023, including its superstar wrestlers, producers, referees, presenters, and other employees.
Contract Expired
Below is the list of wrestlers that left WWE after their contracts expired and they decided not to renew their deals:
Kushida(April 2022)
Cesaro(February 2022)
Paige/Saraya(July 2022)
Sarray
Sarray was quietly let go off from her contract in NXT sometime in early 2023. She is likely to return to Japan.
Sasha Banks
Sasha Banks initially got her release from WWE during the summer of 2022, but she was not allowed to appear in other promotions until January 2023. The details were confirmed in December 2022.
Mandy Rose
Mandy Rose was released from the promotion due to Rose posting some content on her FanTime page. Some sponsors were not happy with Rose posting risque content and Rose reportedly decided to continue with her site rather than stay in WWE.
October 31, 2022 – NXT Cuts
Damaris Griffin
Gabe Wai
Sloane Jacobs
Ru Feng
Bodhi Hayward
Erica Yan
Antony Smith
WWE RAW commentator Anthony Smith was let go from WWE when the promotion made changes to its commentary team ahead of 2022-23 season.
August 18, 2022 – Wrestlers
Flash Morgan Webster
Mark Andrews
Sha Samuels
Jack Starz
Wild Boar
Emilia McKenzie
Dave Mastif
Ashton Smith
Amale
Nina Samuel
Sam Gradwell
Dani Luna
Rohan Raja
Primate
Kenny Williams
Kirsty Bosley(ring announcer)
Amir Jordan
Xia Brookside
Trent Seven
Eddie Denis
Saxton Hutley
Nina Samuels
Sid Scala(Manager)
Troy Donovan
Troy Donovan was released from his developmental contract due to some compliance issues. Later, it was reported that Donovan failed a drug test.
April 29, 2022 – Wrestlers
Another budget exercise saw some of the names from NXT getting released.
Dexter Lumis
Malcolm Bivens
Dakota Kai
Harland
Persia Pirotta
Raelyn Divine
Draco Anthony
Vish Kanya
Mila Malani
Blair Baldwin
Nash Carter
Nash Carter was fired from WWE on April 6, 2022, after his wife accused him of domestic abuse.
Carlos Cabrera
WWE's longtime Spanish Commentator Carlos Cabrera was let go from the promotion on February 17, 2022. He had worked for the company since 1994.
January 6, 2022 – Wrestlers & Staff
January 5, 2022 – Wrestlers, Coaches & Staff
The first mass WWE release of 2022 came on January 5, 2022. The company sent out a statement that these releases are the result of the evolution of NXT 2.0.
"Road Dogg" Brian James
Timothy Thatcher(Wrestler/Coach)
Danny Burch(Wrestler/Coach)
Hideki Suzuki/Hachiman(Wrestler/Coach)
Cathy Corino(coach)
Sarah Cummins(Senior Vice President of Consumer Products)
William Regal(Director of Talent Development and Head of Global Recruiting)
Dave Kapoor(Senior Vice President of Creative)
Ryan Katz(NXT Creative Producer)
Scott Armstrong(Backstage Producer)
George Carroll(Creative Writer)
Christopher Guy/Ace Steel(Performance Center Coach)
See Also:
WWE Releases Year Wise: