Update on Adam Cole & Britt Baker Missing Matches with Health Issues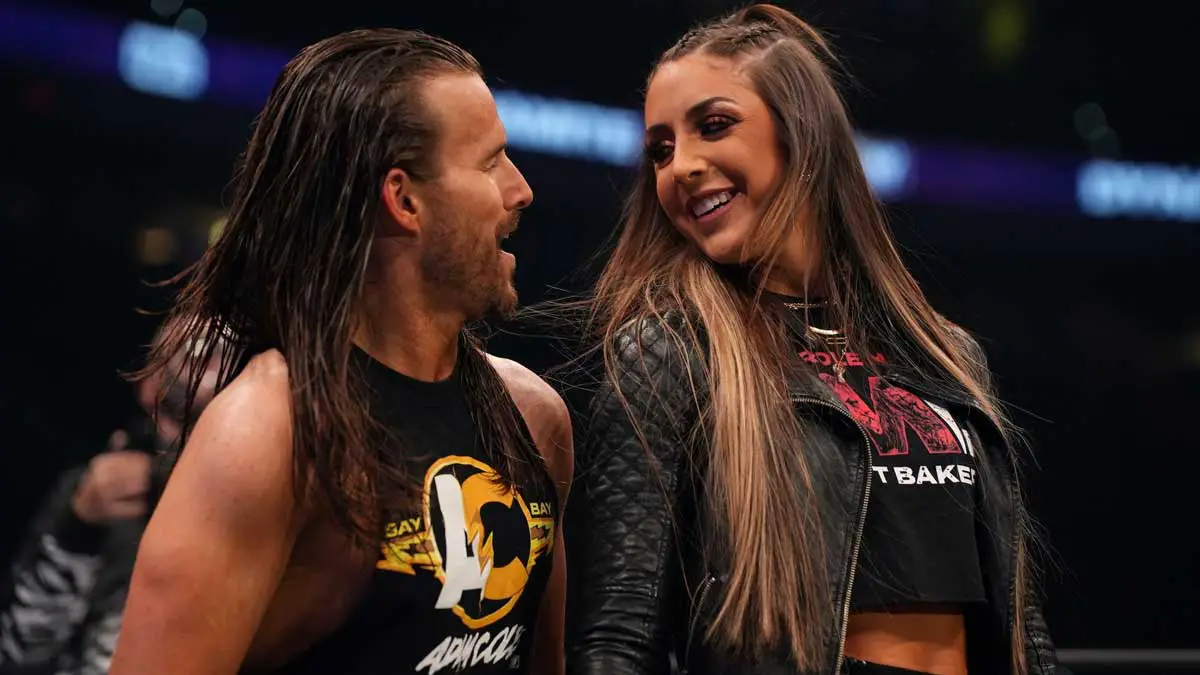 There is an update on Adam Cole and Britt Baker after they both missed their matches due to health issues in last week.
Adam Cole was announced to face Tom Lawlor at the AEW x NJPW Forbidden Door PPV event. On the day of the event, Toni Khan tweeted and announced that Adam Cole would miss his match against Tom Lawlor due to a health issue.
Bryan Alvarez, who was speaking on the latest "Wrestling Observer Radio" episode, reported that Cole was sick and was vomiting that day. Cole was at Comic-Con during the weekend, but flew to Canada for Forbidden Door. However, the sickness led to
Health Update On AEW's Britt Baker & Adam Cole After Both Miss Matches This Week https://t.co/1dPUb13jdH

— WrestlingINC.com (@WrestlingInc) June 29, 2023
Adam Cole was seen on June 28 episode of AEW Dynamite backstage with MJF, where MJF congratulated him for using sickness as an excuse missing for Forbidden Door. Cole and MJF will be seen as tag team partners for the AEW Blind Eliminator Tag Team Tournament.
Cole's wife, Britt Baker, also missed June 28 episode of AEW Dynamite, where she was scheduled to face Ruby Soho for the Owen Hart Foundation Tournament. However, Baker also pulled out of her match due to health issues. She is also said to be suffering from vomiting
Her match against Ruby is now scheduled for July 5 episode of AEW Dynamite.