Styles & Hardy Move to Semis of IC Tournament, Updated Bracket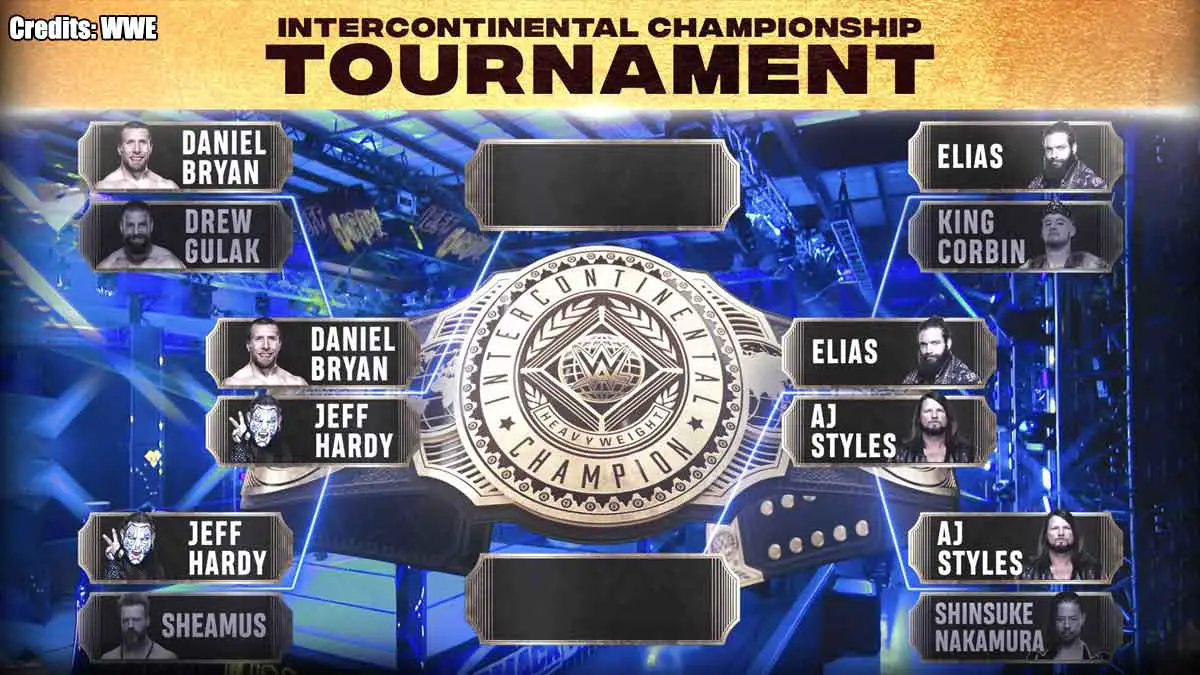 AJ Styles and Jeff Hardy have entered into the semifinals of WWE Intercontinental Championship tournament.
AJ Styles had the first-round match for the tournament against Shinsuke Nakamura on SmackDown this week. But the bigger news was that Styles is now moved to SmackDown roster. A superstar will move to RAW in leu which will be announced later. This is once again an unexpected move as Styles was reportedly brought back to boost rating for RAW.
Talking about the match, Styles and Nakamura once again showed the amazing chemistry that they have in a back and forth match. The finish came with a sequence where Nakamura avoided the Phenomenal Forearm once, but got caught in the second time.
Jeff Hardy and Sheamus had a feud brewing for almost a month now and it tied up well into this match. Sheamus being the dominant heel, played his part to the perfection and so did Hardy as the gritty babyface. Hardy got the win with a roll-up, which indicates we are going to see more of this rivalry going forward.
WWE Intercontinental Championship Semifinal Lineup
Daniel Bryan defeated Drew Gulak and Elias defeated Baron Corbin in the first round matches last week. Styles and Hardy have completed the lineup for semifinals of the tournament. Styles will face Elias while Hardy will take on Bryan in the respective matches which will take place next week.
All the signs at present going towards Daniel Byran vs AJ Styles clash for the final match, which is expected for WWE Backlash 2020.