SmackDown Announces MITB Qualifiers & Title Match For 17 April Episode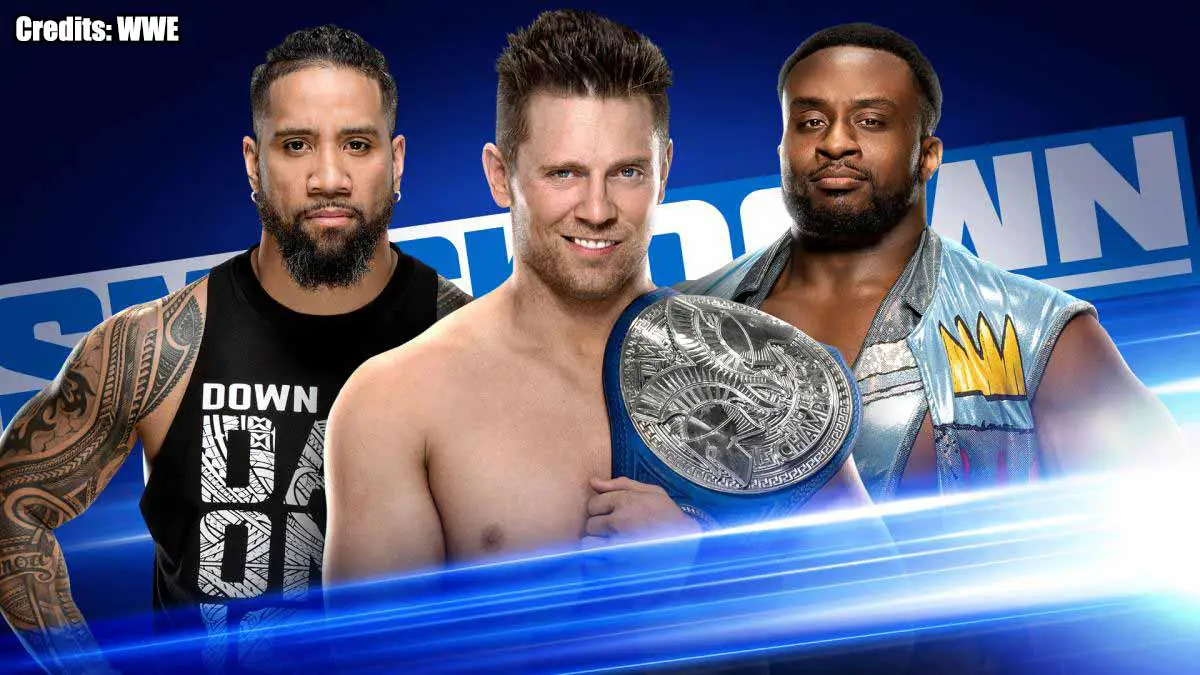 WWE has announced SmackDown Tag Team Championship match, Money in the Bank Qualifiers and other segments for SmackDown episode of 17 April 2020.
John Morrison was able to retain WWE SmackDown Tag Team Championship in a unique triple threat match at WrestleMania 36 against Jimmy Uso and Kofi Kingston. Only one man from each team took part in the match due to an injury to the Miz. Their opponents tried to create differences between Miz and Morrison using this fact.
After Kofi suggested that the other members of the tag team should also be competing. The Dirt Sheet duo agreed to take up on that challenge but with The Miz not cleared for action at the time, the match was scheduled for next week between The Miz, Big E and Jey Uso with the title on the line again.
Another match that will affect the title scene will be between Sasha Banks and Tamina Snuka. This week at SmackDown, Tamina pointed to Bayley how it took 4 women to work together to eliminate her from SmackDown Women's Championship match at WrestleMania.
As she asked for another title shot, Bayley put a stipulation that she should beat Sasha Banks first to get to her. Sasha also seemed annoyed by this act but she is still booked to face Tamina next week.
Also announced for next week are the qualifying matches for Money in the Bank ladder matches. On the men's side, Daniel Bryan and Cesaro will face-off for the first spot from the SmackDown side. Dana Brooke and Naomi will battle for Women's Money in the Bank Ladder match.
Another announcement for next week is a segment between Mandy Rose and Sonya Deville where Deville will try to clear the air between them. Before WrestleMania, we saw that Sonya helped Dolph Ziggler to sabotage Mandy's date with Otis on Valentine's Day.
Line up for SmackDown 17 April 2020
WWE SmackDown Tag Team Championship Match – The Miz vs Big E vs Jey Uso
Daniel Bryan vs Cesaro – Money in the Bank Qualifier
Dana Brooke vs Naomi – Money in the Bank Qualifier
Tamina Snuka vs Sasha Banks (Tamina gets Title shot if she wins)
Mandy Rose and Sonya Deville to clear the air