Rumor For Hell in a Cell 2020 Main Event Match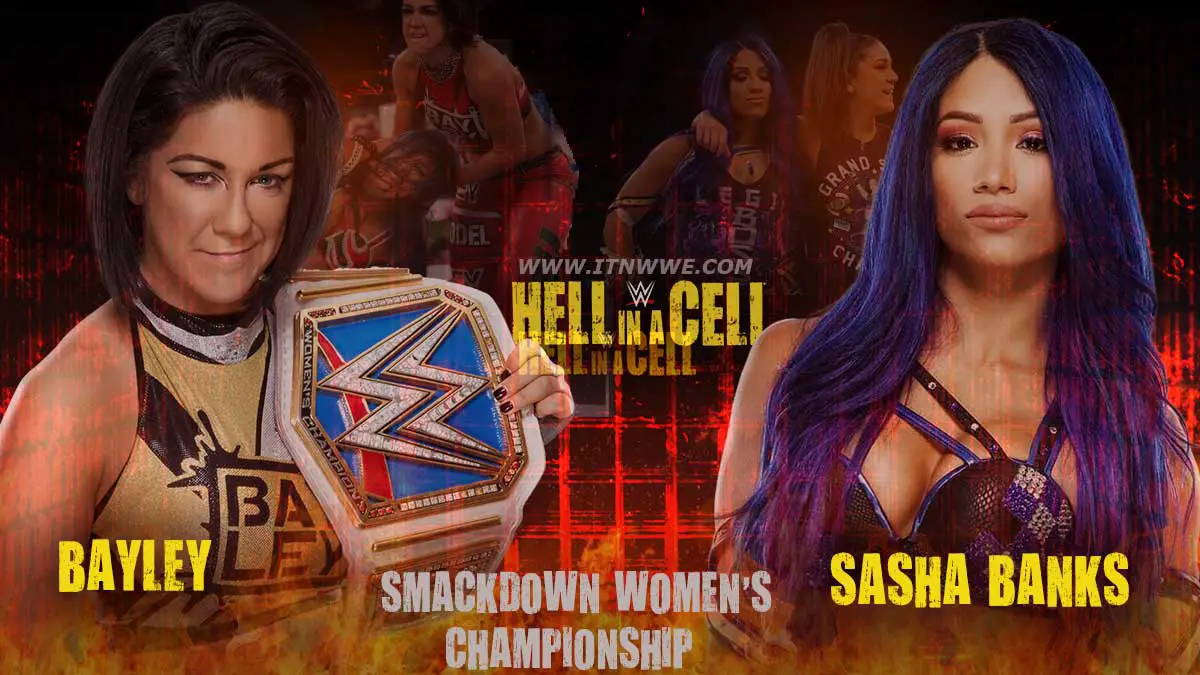 WWE SmackDown Women's Champion Bayley vs Sasha Banks is rumored to main event the upcoming WWE Hell in a Cell 2020 PPV.
The Twitter handle WrestleVotes, famous among wrestling fans to break news related to WWE, is coming up with this information. He tweeted that Sasha Banks vs Bayley inside Hell in a Cell is the planned main event as of now.
The Hell in a Cell match generally closes the namesake PPVs. Last year, Seth Rollins vs the Fiend match for WWE Universal Championship was the main event inside the cell structure.
There is no information as of now on the other Cell match. However, Drew McIntyre vs Randy Orton is highly expected to end up inside the cell. Last night at RAW, Randy Orton made a couple of references to hell during his promo.
Sasha Banks' History at Hell in a Cell
Interestingly, this will be the third women's Hell in a Cell match if it ends up happening. However, this will be the first women's Hell in a Cell main event. Let's see if WWE could build it up being worthy of the main event since McIntyre vs Orton storyline currently takes precedence.
Sasha Banks would have been involved in all three of women's 'Hell in a Cell' matches till now. The Boss had previously lost WWE RAW Women's Championship 'Hell in a Cell' matches to Becky Lynch(2019) and Charlotte Flair(2017).
Bayley vs Sasha Banks Storyline
The longtime friends on screen, Bayley and Sasha Banks have been the inaugural and two-time WWE Women's Tag Team Champions. Their last tag team championship reign ended at WWE Payback when they lost to Shayna Baszler and Nia Jax.
After they were unsuccessful in regaining the title on SmackDown 5 days later, Bayley attacked Sasha Banks and injured Sasha with an elbow drop with her neck in between the chair. Next week, Bayley cut a promo saying both she and Sasha were using each other to win titles and when they lost the tag titles, Sasha became useless to her.
Bayley once again attacked Sasha when she joined SmackDown two weeks back from WWE Performance center while she was still in an injured state. Sasha then retaliated at the Clash of Champions PPV by getting hitting Bayley with a chair and kendo stick.