Sasha Banks Attacks Bayley at Clash of Champions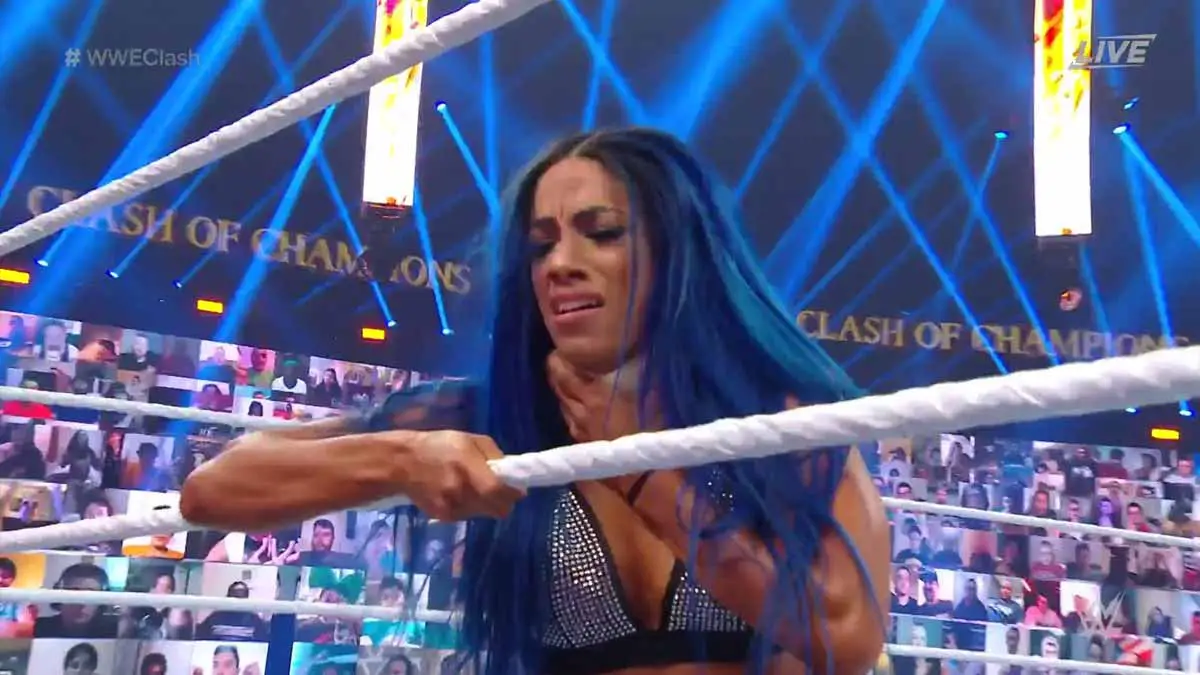 Sasha Banks retaliated against Bayley at WWE Clash of Champions 2020 after Bayley's match against Asuka.
Sasha Banks Retaliated After COVID Changes Plan
Bayley was supposed to defend the WWE SmackDown Women's Championship against Nikki Cross. However, Cross reportedly came in contact with some WWE personals who tested positive for COVID-19. This has led to Cross being sent for quarantine and a forced change in plans.
Bayley came out at Clash of Champions and threw an open challenge for the entire roster. WWE RAW Women's Champion Asuka answered the challenge at the last moment. The match between the two champions ended in a Disqualification after Bayley used a steel chair on Asuka.
As Bayley gloated on her intelligence for retaining the title, Sasha Banks attacked Bayley at the ringside. Bayley turned the tables and took Banks into the ring who was still wearing a neck brace to sell Bayley's previous attacks. Banks then used a kendo stick to punish Bayley a bit and force her to run away.
You can catch more results and updates from WWE Clash of Champions 2020 here.
Bayley Turned on Sasha Banks
Earlier, Bayley turned on Sasha Banks on SmackDown episode of 4 September 2020 after the Golden Role Models failed to win the title match against WWE Women's Tag Team Champions Shayna Baszler & Nia Jax. Bayley's brutal attack left Banks incapacitated and she had to be taken out on a stretcher.
Bayley followed up with another attack on Sasha when Sasha was having an interview at WWE Performance Center. All this storyline is building towards a namesake match at Hell in a Cell 2020 PPV.