Roman Reigns Praised Brock Lesnar Before Facing him At Crown Jewel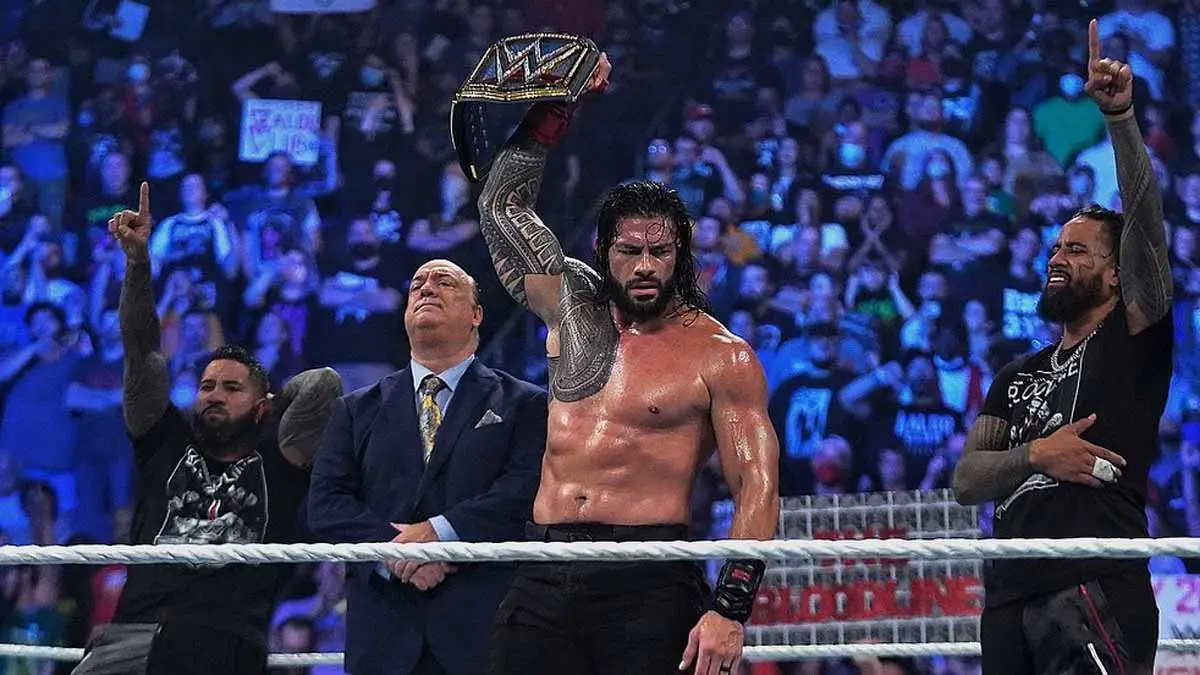 The current WWE Universal Champion, Roman Reigns recently had a chat with the Bleacher Report where he addressed the return of Brock Lesnar and revealed how he is looking forward to facing him at WWE Crown Jewel. 
Roman Reigns agreed that Brock Lesnar is on an entirely different level and is a huge threat to his Universal Championship reign. However, he will complete his regular process by knocking Lesnar Down in Saudi Arabia and get back home with his title. 
Brock Lesnar's return at SummerSlam was one of the most unexpected things that happened this year in WWE. Reigns addressed this return as well and stated that WWE had to do a lot of things for that. They had to stack up a lot of things to make Lesnar feel enticed towards his return. 
Roman Reigns stated that Brock's return at SummerSlam was a genius move. He also stated that Brock Lesnar is not a GOAT category MMA fighter but when it comes to drawing attention and eye-raising, he surely is one of the best. The fans want to see him get physical inside the ring. 
Roman Reigns is all set to defend his Universal Championship against Brock Lesnar at WWE Crown Jewel on October 21.