Rey Mysterio Relinquishes & Hands Down US Title to Samoa Joe
Rey Mysterio has relinquished the United States Championship Title and handed it down to Samoa Joe at RAW this week.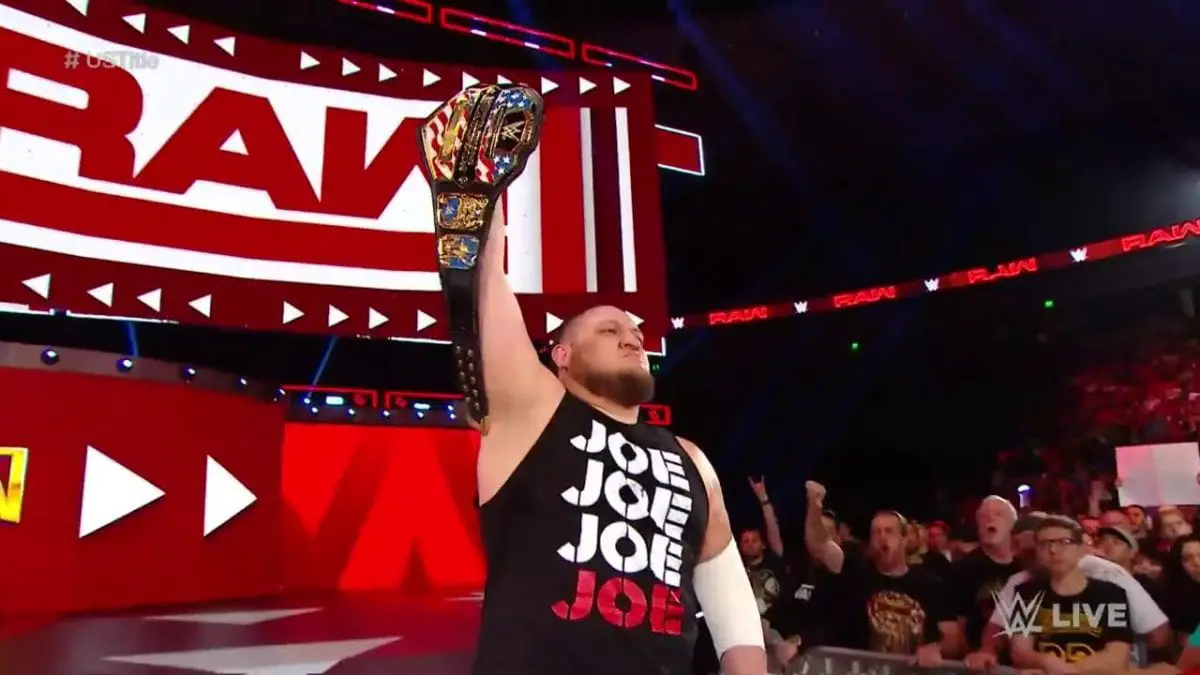 Rey Mysterio won the WWE United States Title at Money In The Bank by defeating Samoa Joe in a short match. But his celebration would be short-lived as Samoa Joe attacked him post-match. He got injured in his shoulder during that beatdown and will be out of action for some time.
Rey Mysterio came out during Raw with his arm in a sling to give up his US Title. This would be the first time that he would be relinquishing a title in his entire career. Mysterio spoke about his son Dominick and how he has been training to be a pro wrestler too. Then Rey moved on and said that he has to serve a good example and do the right thing. But before he could finish, Samoa Joe came out.
Joe said that Rey is relinquishing the title because he never beat him in the first place because his shoulders were not on the mat at Money in the Bank when Rey pinned him. Then Mysterio gave up his US Title and he handed it right over to Samoa Joe making him the new champion. Before Rey Mysterio could leave, Joe attacked Mysterio again and choked him out before leaving with the title.
Samoa Joe is expected to be part of the 50-man Battle Royal at Super ShowDown 2019. For more details, news and updates from Super ShowDown 2019, you can follow this link.