Brock Lesnar & 4 Matches Announced for WWE RAW 13 January 2020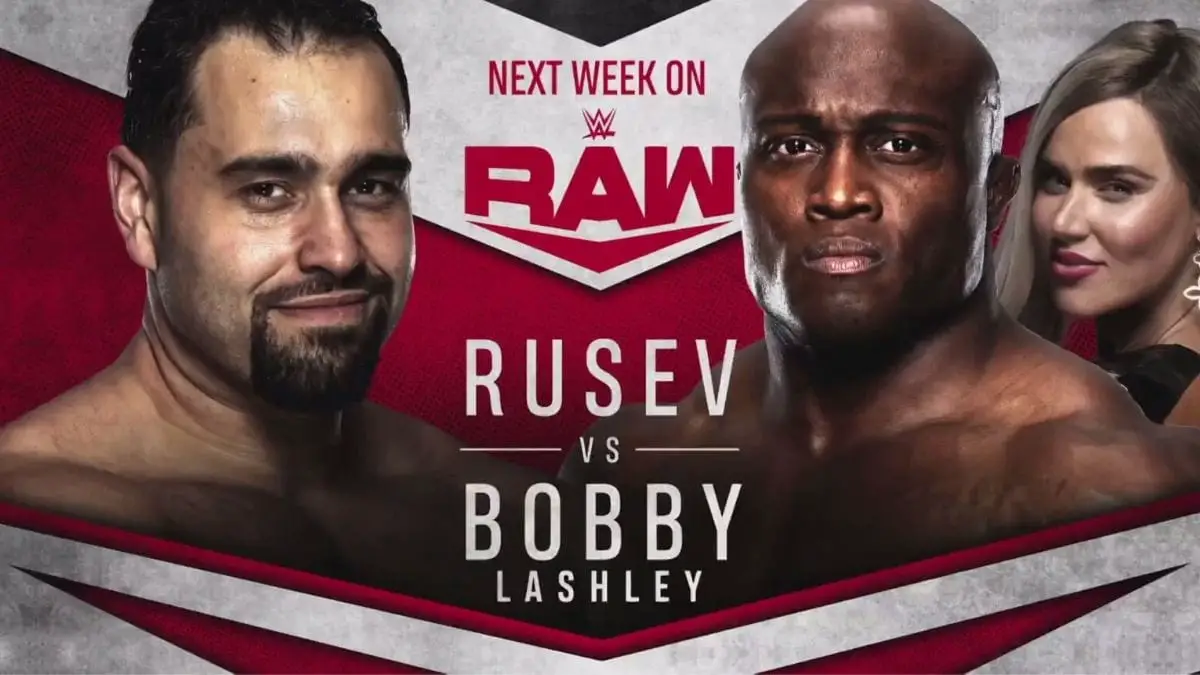 WWE has announced that Brock Lesnar will appear on Monday Night RAW once again next week apart from 4 (re)matches.
Brock Lesnar was announced to enter the Royal Rumble match as the entrant number #1. His next week's appearance may take some angle forward with the Royal Rumble 2020 in mind. It is currently not announced that WWE Championship will be on the line for the match.
Randy Orton and AJ Styles will face-off in a rematch once again. Last week, Randy Orton faked an injury to lure Styles into an attack. This week, AJ defeated Akira Tozawa, finishing the match with Orton's finishers- Rope Hung DDT and RKO.
Aleister Black was attacked by Buddy Murphy after his match against Shelton Benjamin of RAW last night. Murphy beat him down at the ringside and kneed a chair on his face. They will also face-off in another rematch next week on RAW.
The third rematch will be between Rusev and Bobby Lashley. The match was set-up in a segment this week on RAW after Lana & Lashley's marriage was ordained. Rusev appeared on titantron, seemingly from Lana & Lashley's supposed honeymoon destination.
After some back and forth, Rusev announced that the Bulgarian Brute will return next week. Additionally, Liv Morgan also announced that she will in Rusev's corner during the match next week.
The newly returned Big Show will also team-up with Kevin Owens and Samoa Joe to take on Seth Rollins & Authors of pain once again. They will in a match called "Fist Fights."
The Monday Night RAW episode of 13 January 2020 will air from Rupp Arena in Lexington, KY.
Brock Lesnar Appears!
AJ Styles vs Randy Orton
Aleister Black vs Buddy Murphy
Rusev vs Bobby Lashley
Big Show, Kevin Owens & Samoa Joe vs Seth Rollins & Authors of Pain