Brock Lesnar's Royal Rumble 2020 Plan Revealed on RAW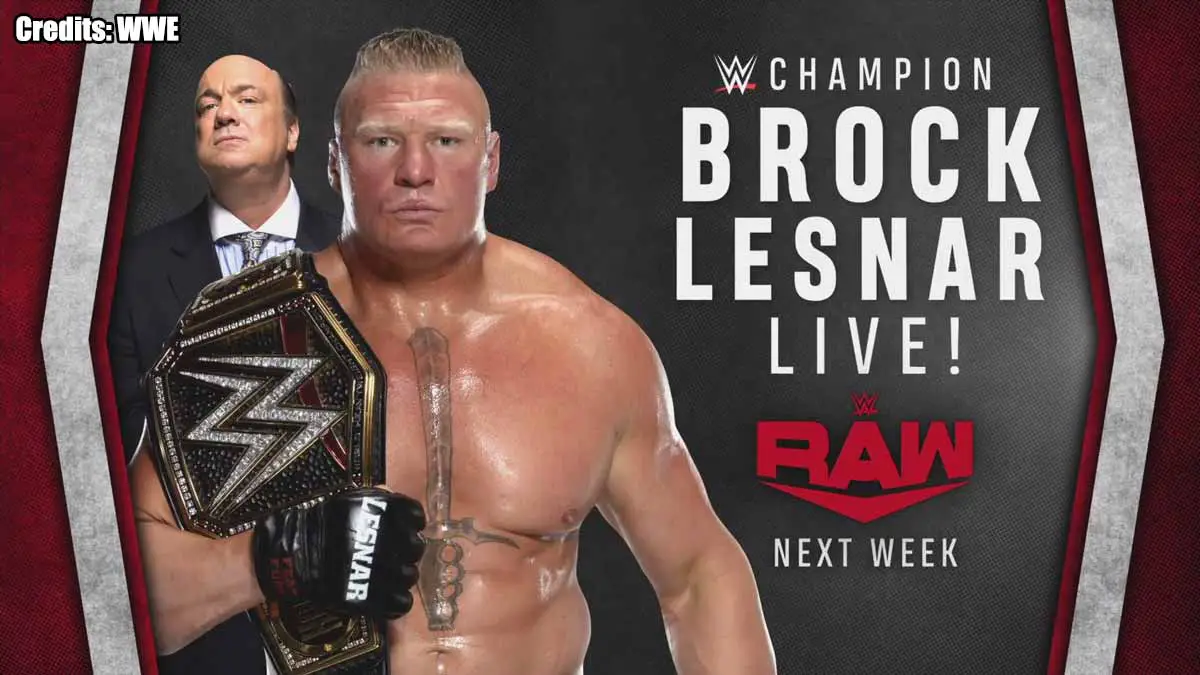 WWE Champion Brock Lesnar will set a new precedent as he will enter the Men's Royal Rumble match at WWE Royal Rumble 2020.
Brock Lesnar returned to this week's RAW episode along with his advocate Paul Heyman. Heyman announced that Lesnar will be doing something unprecedented to start the decade. Lesnar will be entering this year's Royal Rumble match and he will be doing it at #1.
This will be the first time that a WWE champion will be officially entering Royal Rumble. However, his WWE Championship will not be on the line. WWE Championship has been put on the line in 1992 and 2016 when it was vacant on both occasions.
Taking about Lesnar, he won his first Royal Rumble match back in 2003. At WrestleMania 19, Lesnar went on to win the WWE Championship from Kurt Angle. Although, he has only entered the Rumble match twice more in 016 and 2017. He also holds a perfect 7 wins and zero loss record at the event in non battle royal matches.
It has been widely reported that WWE did not have any fixed plans for Lesnar for Royal Rumble. With the other top stars on the RAW roster being busy with their different storylines, they have decided to go to this route.