More Possible Matches for Royal Rumble 2020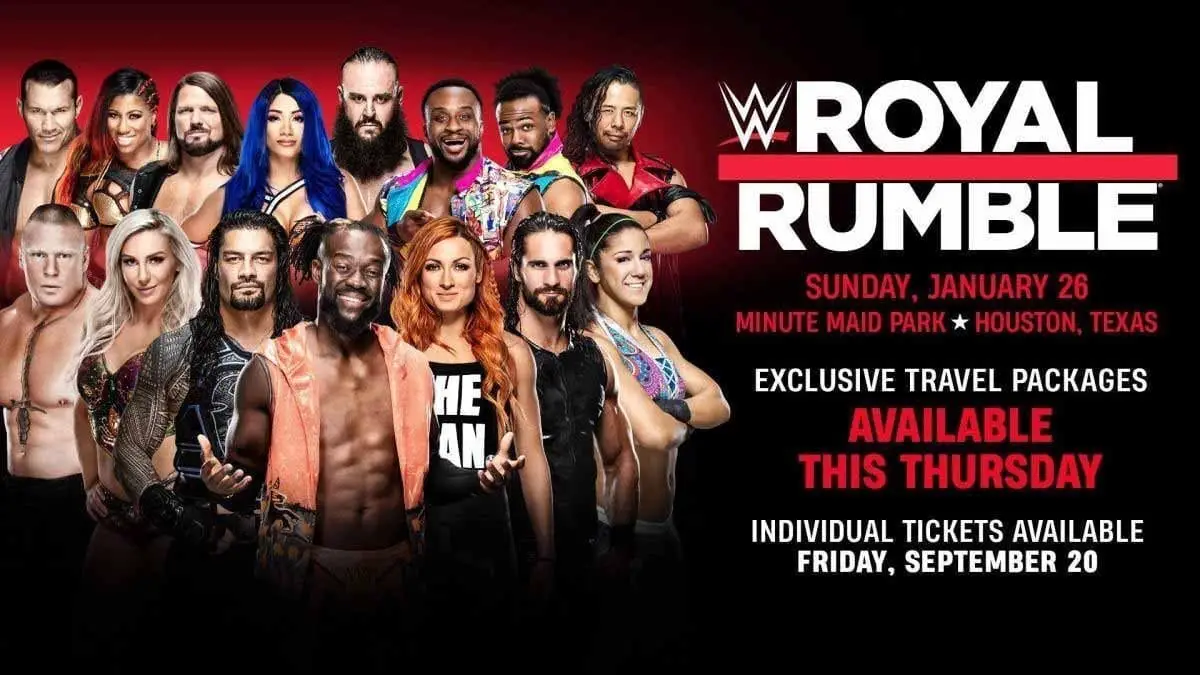 This week at RAW, Charlotte Flair announced herself as the first entrant for this year's Royal Rumble match. However, most of the card is yet to be decided/announced for the show.
Till this point, only two matches are announced for WWE Royal Rumble 2020(4, if you take men's and women's Royal Rumble matches into account). Daniel Bryan will face The Fiend Bray Wyatt for the WWE Universal Championship while Becky Lynch will defend her RAW Women's title against Asuka.
One more match that is evident to be taking place is WWE SmackDown Women's Champion Bayley taking on Lacey Evans. The program has been building up for the last month and was actually planned for WWE TLC. However, WWE decided not to rush it and leave for the January event.
Similarly, Braun Strowman challenging WWE Intercontinental Champion Shinsuke Nakamura was earlier planned for WWE TLC. But an injury to Braun Strowman means that the match is now postponed. With Strowman back to action, the match is likely to take place at Royal Rumble 2020. That will be unless the company wants to avoid a big card and the match could be shifted to any of the SmackDown episodes.
The Revival has been pushing for a match against WWE Hall of Famers Harlem Heat(Booker T & Stevie Rey). But a lot has to go right for the match to see the light of the day. Booker T has told that he is talking to Stevie Rey about the match against the Revival, but WWE might first want to clear the contract situation with the Revival before going ahead with this match. Maybe, the match is more suitable for WrestleMania if the Revival decides to stick with WWE.
Brock Lesnar's opponent for WWE's #2 event still remains a mystery though. And his opponent will depend a lot on how WWE wants to book the WrestleMania.
Last year's Royal Rumble featured 7 matches in the main card, including the two Royal Rumble matches. WWE may want to avoid the repeat since that event ran for over 7 hours(including pre-show). So, it is entirely possible that many of these matches will either be pushed to pre-show or will be postponed once again.