MITB 2019: Shane McMahon again gets a sneaky win against the Miz
Shane McMahon has once again sneaked in a win against the Miz at Money in the Bank 2019 show. This is Shane's second back to back win on the Miz with the first win coming at WrestleMania last month.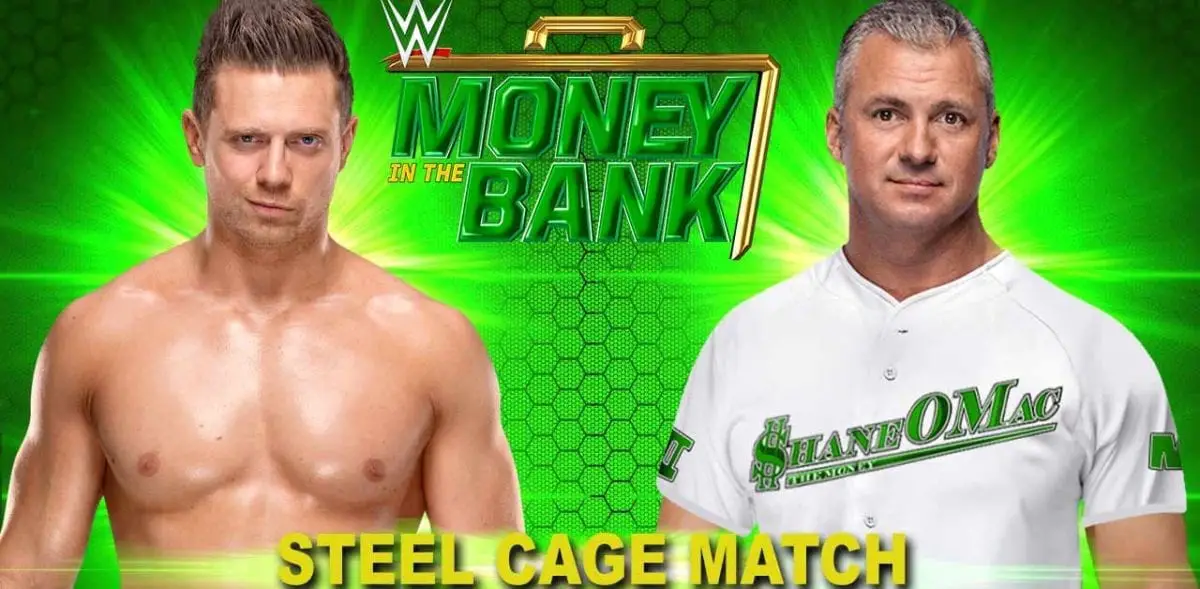 Storyline
Shane McMahon and the Miz became the SmackDown tag team champions at Royal Rumble earlier this year. But they lost the titles at their first defense at Elimination Chamber to the Usos. As Miz again got pinned at Fastlane, Shane turned on him and attacked him before humiliation his father. They faced off at WrestleMania where despite the Miz dominating the match, Shane got the win accidentally after landing on top of the Miz from a superplex. The storyline continued after that as Miz kept searching for opportunities to beat up Shane after that and It was Miz only who put the challenge of the Steel Cage match also.

Match Description
Shane tries to run out of the cage as the match starts. Miz grabs his leg and takes him down to the mat. Shane escapes and tries to get out of the cage again until Miz starts raining in the kicks on him. Miz continues to hit sidekicks until Shane picks him up and thrashes him into the cage walls. Shane rains in some punches before going for a pin. He only gets two and starts working Miz. He tosses Miz to the steel walls before hitting the Samoan drop.
Miz fights him out and locks in the figure four leg lock. Shane asks for the door to be opened as he was still in the leg lock. He reaches the door but Miz takes him back. Shane again tries to escape through the door and grabs a chair. Miz superkicks him and then hits multiple chair shots on his back. After 10-12 chair shots, Miz hits the Skull crushing finale on the chair but as Shane reaches the ropes to avoid being pinned.
Miz tries to hit his finisher off the top turnbuckle but Shane tosses him aside. Shane tries to escape the cage when Miz hits a chair on his legs. Both Miz and Shane reaches the top of the cage. Miz slams his face into the cage and tosses him onto the mat from the top of the cage. He gets a nearfall after a frog splash. Shane locks him into the triangle choke out of the nowhere. Miz tries to go for the Alabama Slam but Shane grabs the cage walls to reach the top. Miz catches him and tries to go for the Superplex from there. He could only hold onto Miz's t-shirt as he slips away and lands on the floor outside to win the match.
Winner- Shane McMahon
Victory slips through @mikethemiz's fingers AGAIN…@shanemcmahon remains the BEST IN THE WORLD with a win in this #SteelCageMatch! #MITB pic.twitter.com/njoSU9VcYf

— WWE (@WWE) May 20, 2019