Lashley vs Drew McIntyre Rematch Set for WrestleMania Backlash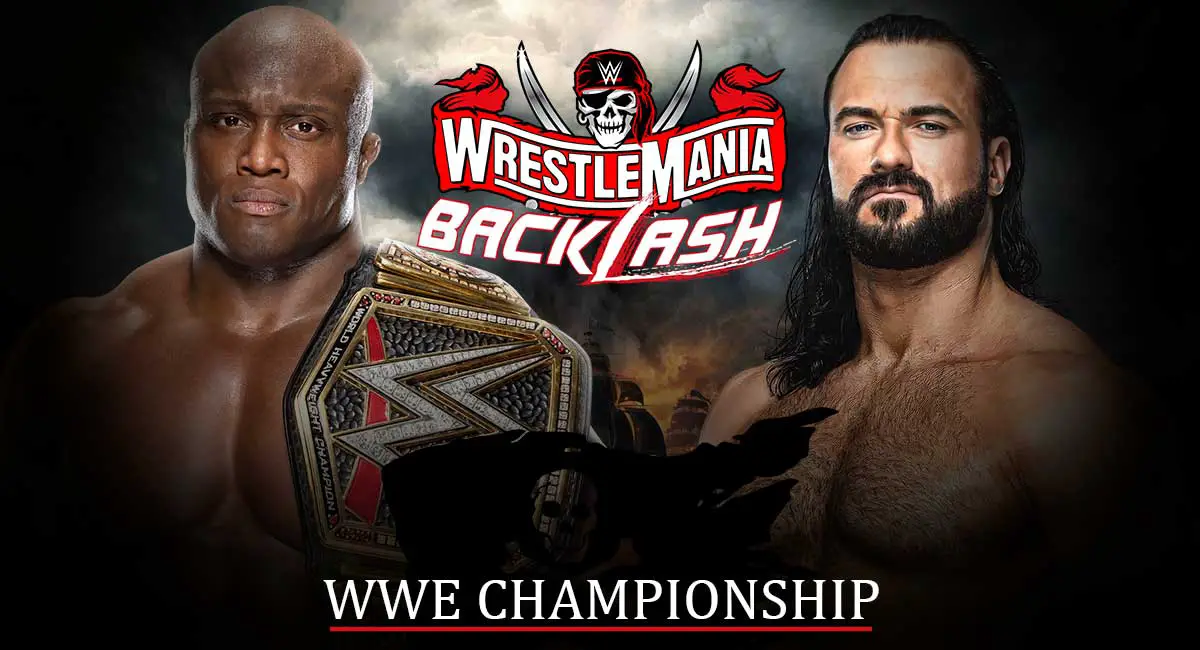 Drew McIntyre has become the new #1 contender to face WWE Champion Bobby Lashley at WrestleMania Backlash 2021 PPV.
Bobby Lashley was able to retain the WWE title against Drew McIntyre on night 1 of WrestleMania 37. McIntyre missed his Claymore kick after a distraction from MVP and Lashley capitalized on it by putting McIntyre in the Hurt Lock and pass him out.
On this week's RAW(12 April 2021), MVP cut a promo saying McIntyre is a warrior but he lost focus and paid for it. He added that McIntyre had to be #2 for now since Lashley is currently the #1 and Drew does not have an answer to Hurt Lock.
Drew McIntyre interrupted MVP accepted that he made the first mistake. He also told MVP to keep hyping Lashley up so that his status could skyrocket when he would eventually get his rematch and defeat Lashley for the WWE Championship.
Braun Strowman and Randy Orton also came out in the same segment and asked for a title shot. Before things could escalate much, WWE Official Adam Pearce came out and announced a triple threat match for the #1 contender for WWE Championship at WrestleMania Backlash 2021 PPV.
In the main event match, Orton was able to hit RKO on Strowman. But McIntyre broke the pin with a claymore and got the pin on Orton to earn another title shot.
After the match, MVP came out as McIntyre celebrated his win. T-Bar and Mace, formerly of Retribution, attacked Drew McIntyre with a chokeslam as MVP smiled on from the stage. It looks like T-Bar and Mace will be part of Retribution going forward, but we are still to get any official confirmation on this.
McIntyre later took to Twitter to fire a warning to T-Bar and Mace, saying that he will come after them after taking the title away from Bobby Lashley.
WWE WrestleMania Backlash 2021 will be the first WWE PPV to take place after WrestleMania 37 and will air on 16 May 2021. Keep tuned in for more latest news and info on the show.