WrestleMania 37: Bobby Lashley Retains WWE Championship Over Drew McIntyre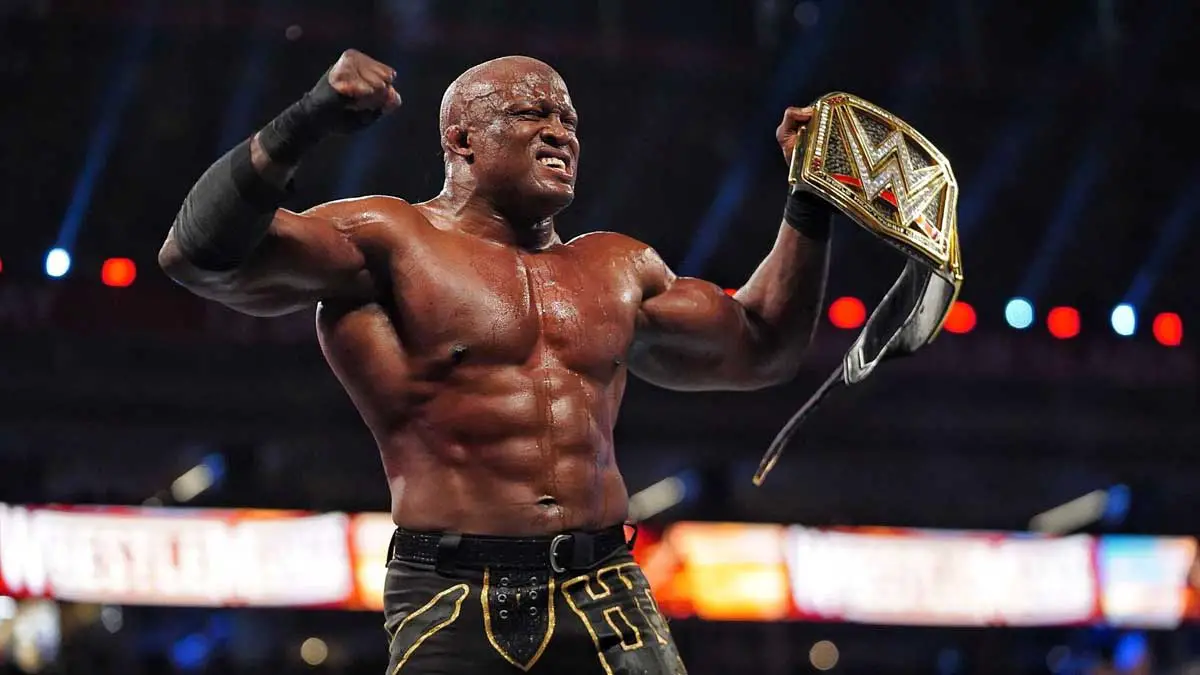 WrestleMania 37's opening match saw Bobby Lashley retaining the WWE Championship over Drew McIntyre in a hard-hitting match.
The opening match got delayed due to weather issues as a thunderstorm hit Tampa around 4 PM EST. As Vince McMahon opened WrestleMania 37 by welcoming fans to the arena, the rain was still pouring down and fans were advised to take cover.
To pass the time, several WWE stars were interviewed including MVP, Bobby Lashley and Drew McIntyre. McIntyre looked emotional but also pumped up and was ready to fight at backstage if had to in order to get his title back.
After half an hour delay, McIntyre and Lashley made their grand entrances. They treated crowded with a gem of a match with hard hitting offense and kept everyone engaged for the next 15 minutes. The result came down to a distraction from MVP as McIntyre went for a Claymore. Lashley took advantage and ducked the Claymore.
Lashley hit a big spinebuster and then locked McIntyre in the Hurt lock, something that McIntyre was able to avoid time and again throughout their fight. To everyone's surprise the Hurt lock resulted in McIntyre passing out and the referee called the match in Lashley's favor to give him a big win.
Bobby Lashley's attack on Drew McIntyre at Elimination Chamber meant that he was left defenseless when The Miz cash-in the Money in the Bank briefcase on him to take the WWE title away. Lashley, as per a pre-arranged agreement, challenged Miz for the title and won the WWE Championship.
Later, WWE announced that Drew McIntyre will challenge Lashley at WrestleMania. Lashley put out a bounty on McIntyre as the storyline progresses and promised that whoever defeats McIntyre will get the WWE title match at WrestleMania himself. Ricochet, Mustafa Ali and Baron Corbin tried but failed to defeat McIntyre.(check here for the complete storyline between Lashley & McIntyre).
It will be interesting to see whether McIntyre will continue to feature in the title scene due to the finish which came after a distraction.
Keep tuned in for more updates from WrestleMania 37 and WWE. Meanwhile, check this page for the complete results from WWE WrestleMania 37 night 1.