Logan Paul Set for WWE WrestleMania 38, Teaming with Miz Against Mysterios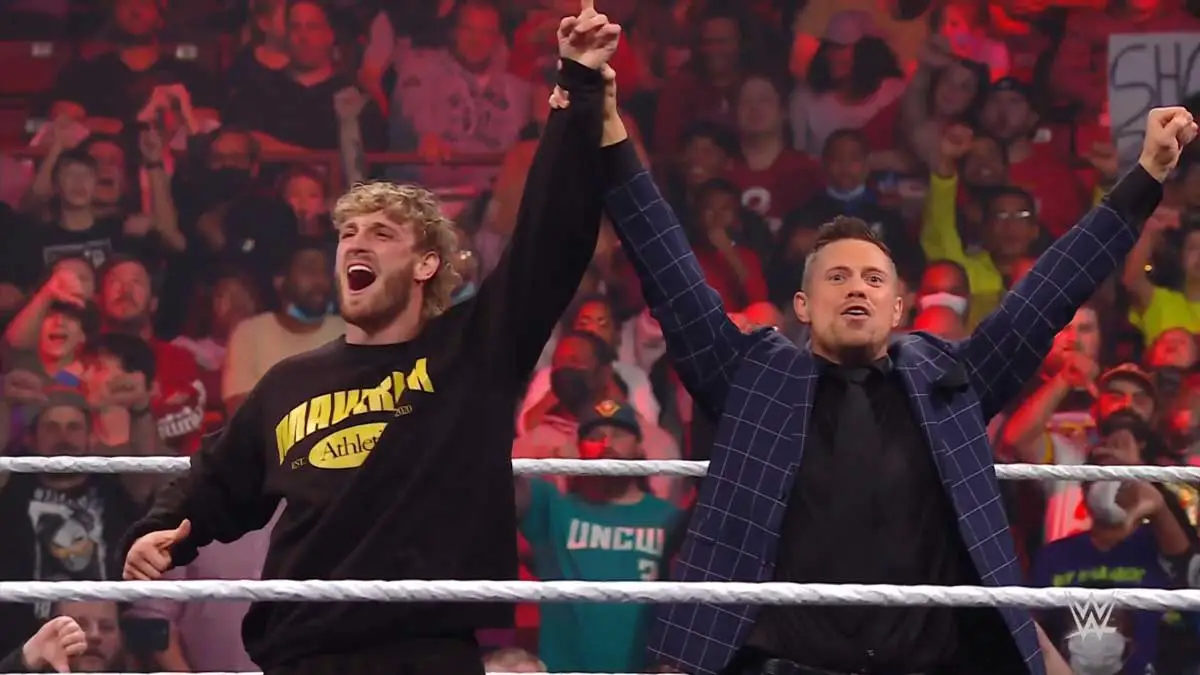 Logan Paul is confirmed to make in WWE in-ring debut at WrestleMania 38.
The senior of the Paul Brothers will team up with The Miz to take on WWE legend Rey Mysterio and his son Dominik.
The Miz has been feuding with The Mysterios for the last four weeks. It started with a match between Dominik and Miz where Miz was able to beat Dominik with some cheating. Dominik defeated Miz next week as Rey Mysterio helped him out.
The Miz then faced Rey Mysterio at the Elimination Chamber pre-show and Rey managed to win the match after Dominik thwarted Miz's attempt to use some underhanded tactics. Miz then teased a new tag team partner to take on the Mysterios.
This week's RAW opened with The Miz trashing everyone wanting to be like him, but not willing to work as hard as him. The Mysterios came out, and Rey told him that his new tag team partner should go back and let someone else deserving take the spotlight at WrestleMania.
Miz challenged them for a match at WrestleMania 38 with his new tag team partner – Logan Paul. As Paul came out, Dominik accepted the challenge for the match. Paul and Miz attacked the Mysterios and dropped them with Skull Crushing Finale.
This will be the second WrestleMania appearance for Logan Paul. The Youtuber turned Boxer appeared at WrestleMania 37 in Sami Zayn's corner and was hit with a Stunner from Kevin Owens.
Since then, Logan has faced the boxing legend Floyd Mayweather in an exhibition match. His brother Jake Paul was in the main event of three boxing events last year and was listed as Forbes's highest-earning social media personality of the year 2021.
Logan's appearance is considered a special attraction for WrestleMania 38. Johnny Knoxville is expected to be the other special attraction this year at WrestleMania.