Lashley vs Goldberg Confirmed for WWE SummerSlam 2021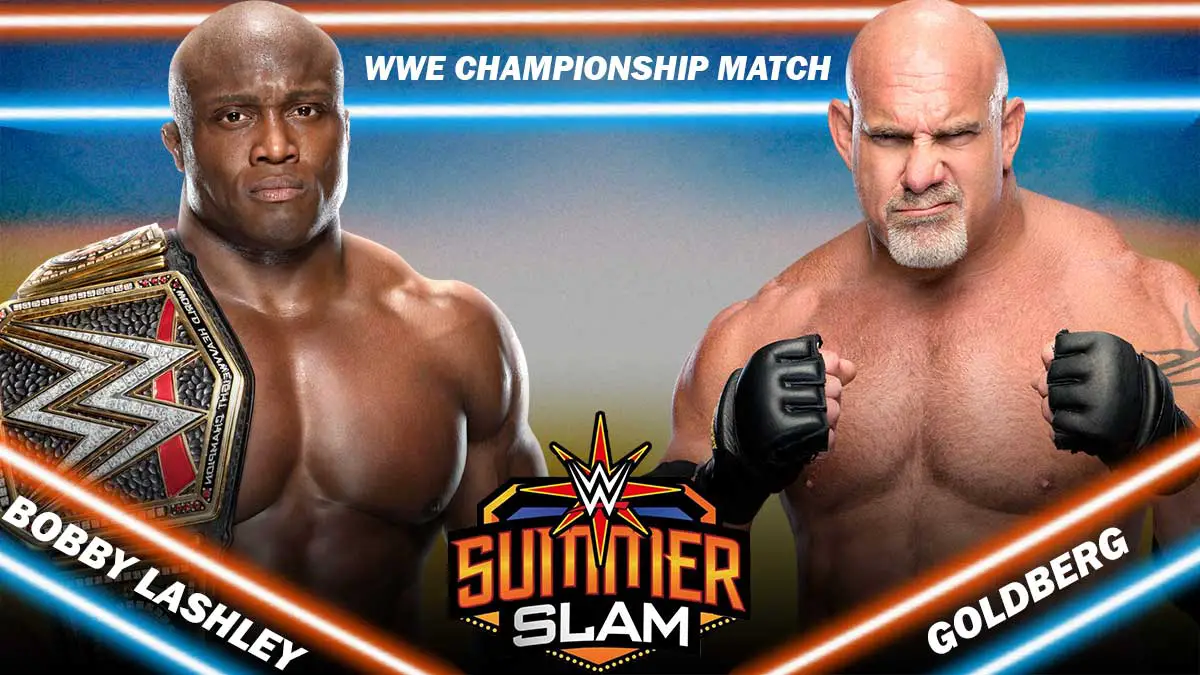 WWE has confirmed Bobby Lashley vs Goldberg WWE Championship match for SummerSlam 2021.
Goldberg appeared on WWE RAW two weeks back and challenged told Lashley that he is next in line for the WWE title match. Last week, Lashley refused to even dignify the challenge from Goldberg with a response.
This week's RAW opened with MVP and Lashley cutting a promo against Goldberg. MVP called Goldberg a Gladiator but said that Lashley is an unstoppable force and a monster. Goldberg came out and took verbal jabs at Lashley, saying that only Lashley has something to lose, his WWE Championship. As Goldberg exit the ring, MVP started to point towards Goldberg's son in the front row.
This prompted Goldberg to return and hit MVP with a spear. Goldberg then pulled up his son and more talks trash to Lashley from the stage, even threatening to kill him if he messes with his son. Later in the show, Lashley told Goldberg to bring his son to SummerSlam, so that he can watch Lashley annihilate him.
The announcers then confirmed the WWE title match for SummerSlam. Goldberg will be returning to the ring after seven months. His last match came at Royal Rumble 2021 where he lost the WWE Championship match to Drew McIntyre.
This is just the third match to be confirmed for SummerSlam 2021 PPV after Universal Championship (Cena vs Roman Reigns) and RAW Women's Championship triple threat match(Nikki ASH vs Rhea Ripley vs Charlotte Flair).
Keep tuned in for more news and updates from WWE SummerSlam 2021 PPV.