Kevin Owens becomes the honorary member of the New Day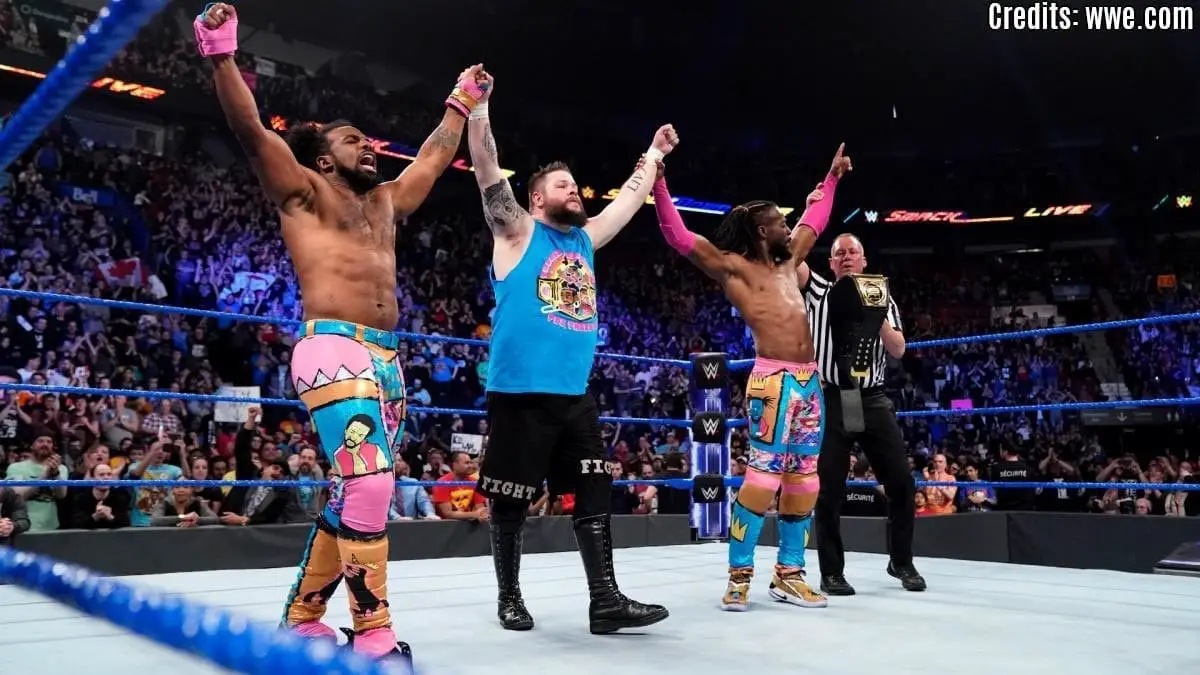 Kevin Owens has joined the New Day to become an honorary member of the stable in place of the injured Big E.
Last week on SmackDown, Big E got injured when the New Day faced the Bar and Drew McIntyre in a tag team match. At this week's SmackDown, Kevin Owens hosted the other two members of the New Day, WWE Champion Kofi Kingston and Xavier Woods in the Kevin Owens Show. Owens told them that since Kofi has the WWE Title on him, they might need backup more than ever and he is ready to take Big E's place in the team. Woods and Kofi asked 'Big O' if he ready for all the Cereal tasting, Pancake throwing, Video game tournaments and the dance moves.
When Owens agreed to all of that and the Crowd went behind him, Kofi and Woods agreed to make him the honorary member of the New Day. Kofi also put a crop top and the Unicorn over him. Later in the episode, Owens was then asked to eat a platter full in 5 minutes for his initiation in the group. Also before their match against Nakamura, Rusev and Cesaro, Owens does the entrance that Big E use to do. The New Day then beat their opponents in the match where Rusev botched the selling after Owens's stunner.
Earlier in the week, Kofi has said in his interview that Big E pr Woods will never turn heel on him in the storylines in future. But, Big O(Kevin Owens) turning heel on him is looking obvious now. But let's enjoy the fun while it lasts.