Jinder Mahal on Veer & Shanky: "We Ride Together Because We Represent"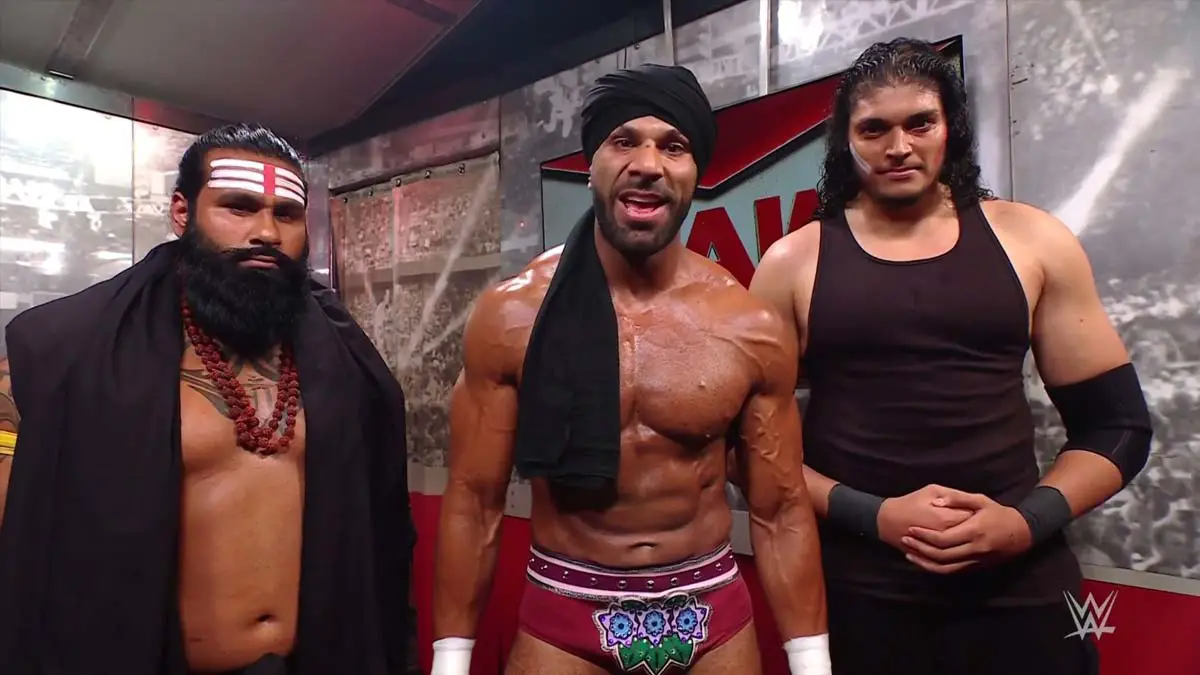 Jinder Mahal appeared on WWE RAW after a year with his new stable members Veer and Shanky.
Mahal returned to WWE ring last week at WWE Main Event where he defeated Jeff Hardy. Former WWE Champion then appeared on this week's RAW episode and once again defeated Hardy. Mahal made his return to WWE SuperStar Spectacle back in January after recovering from knee surgery.
Veer and Shanky, who also appeared on Main event last week, were along with the Modern Day Maharaja. However, just like at Main Event, they did not get involved in any physical manner and just saw the match from the sidelines.
The trio also appeared on RAW Talk where Mahal said he is still the best conditioned athlete that India has ever produced. He also fired warning that he is coming after the WWE Championship.
"It doesn't really matter. Coming out of WrestleMania Backlash, whoever is the WWE Champion – whether it is Drew McIntyre, Bobby Lashley or Braun Strowman – their days are numbered as a Champion."
As R-Truth tried to joke around with his new stable mates, Mahal introduced Veer as the former Million Dollar Arm winner and Shanky as former Accountant and protege of The Great Khali. He explained why Veer and Shanky are accompanying him.
"I just came back from a knee surgery. As I was building myself back, I was looking for someone to watch my back. I found not just one, but two of the very best, two of the finest from the great nation of 1.4 billion in India."
Mahal hinted that Veer and Shanky are not there to help him win matches, but they are sticking together as they represent their culture.
"I am not gonna lead them. I don't need them. We ride together because we represent. A lot of cultures don't do that. We stick together. You see us backstage, ringside or in the ring- you see one of us, you see all of us. We come together."