Fastlane 2019: Daniel Bryan wins Triple Threat Match
Daniel Bryan is still the WWE Champion after he was able to retain the title in a match that was changed to a triple threat against Kevin Owens and Mustafa Ali at Fastlane 2019 event on 10 March.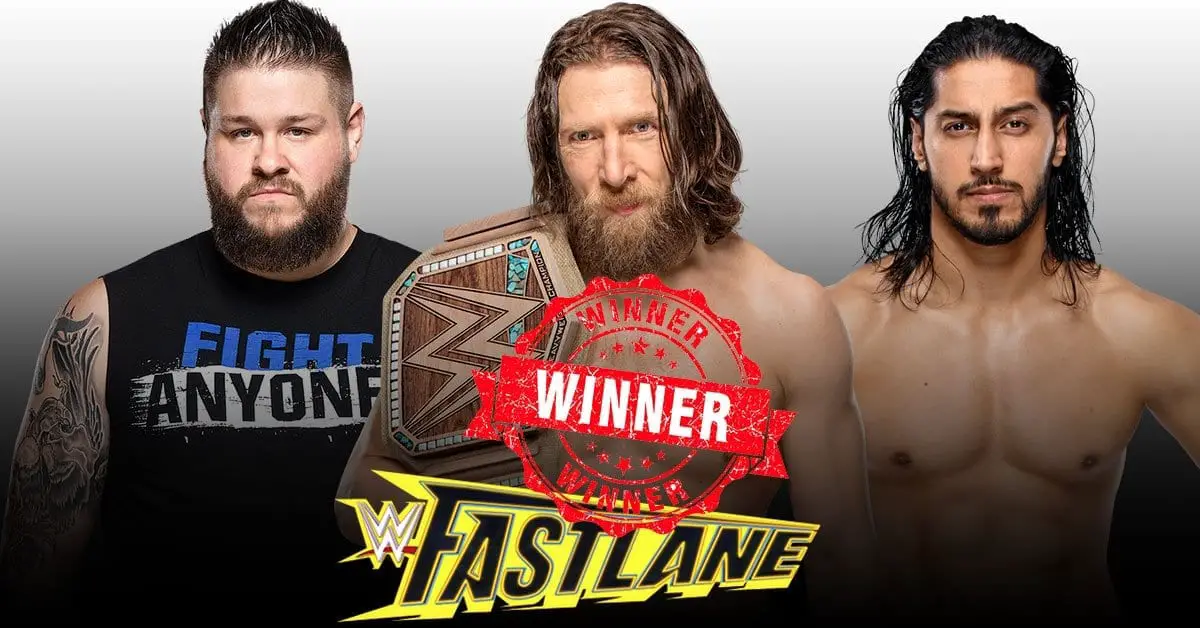 The match for the WWE Championship was changed twice in the course of the last three weeks. On the February 19th episode, Kofi Kingston was announced as the challenger for the title against Daniel Bryan after he pinned Bryan in a tag team match. However, just before he was about to sign the contract for the match next week at SmackDown, Vince McMahon came out and announced Kevin Owens as his replacement. But that was apparently not the final twist. At Fastlane, the match was announced as the triple threat match and as Kevin Owens and Daniel Bryan made their way to the ring, the anticipation was high to find out who is the third star in the match and out came Mustafa Ali.
Ali was ready for a major push for the Gauntlet Match and Elimination Chamber match last month and was originally planned to be working the Fastlane match. But he had to be pulled back since he suffered a concussion. The push has since gone to Kofi Kingston who has become a fan favorite since then. But as soon as Ali was cleared, WWE has restarted his push. Last week at SmackDown, Ali came out to save Kevin Owens for an assault from Daniel Bryan and Rowan and was added to the WWE Championship match just hours before Fastlane started. The inclusion, however, did not change the outcome of the match as Daniel Bryan was able to win the match after a ton of help from Rowan.
---