Fastlane 2019 Live Results: Becky vs Charlotte, Bryan vs Owens, Shield for the last time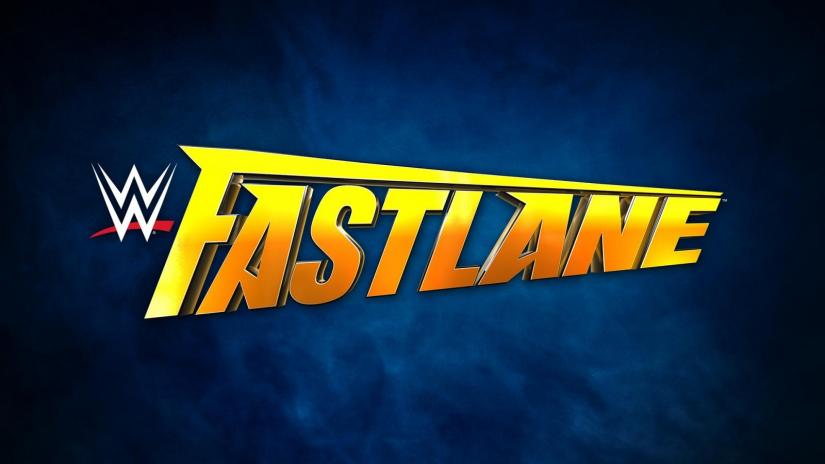 Welcome to Fastlane 2019 live coverage. The Road to WrestleMania was always going to be long with 10 weeks and 2 PPVs in between Royal Rumble and WrestleMania. And in order to set up the two PPVs, without giving up too much before WrestleMania, WWE might have created a match card that is being criticized left right and centre. There are still some good matches though but one of them is at Kick-Off show between Andrade and Rey Mysterio. Shield return is another high point in the card but their opposite team is not. And I am still of the opinion that Daniel Bryan vs Kevin Owens is going to be as good of a match as Bryan vs Kofi Kingston. We will bring you all the action from Kick-Off Show till the end. All the matches, promos, developments and more. Meanwhile you can check the full match card and our predictions for the event.
Kick Off Show
The Kick-Off Show has started where Jonathan Coachman is joined by Sam Roberts, David Otunga and WWE Hall of Famer Beth Phoenix on the panel. We get to see the recap of all the storyline of all the matches for the night. The panel was talking about the WWE Women's Tag Team Champions Sasha Banks and Bayley. The IIconics interrupt the panel. They say that they are here to call out whichever team comes out of the night as the champions.
Carmella is backstage, trying to get signatures from people to get a US title rematch for R-Truth. Zelina Vega comes up and starts an argument. WWE United States Champion Samoa Joe tells them he will be happy to put R-Truth, Andrade and anyone else to sleep. Joe signs Carmella's sheet and walks off. A Fatal 4 Way match is announced between Samoa Joe, R-Truth, Andrade and Rey Mysterio.
Rusev and Shinsuke Nakamura vs the New Day(Xavier Woods and Big E)
Woods starts off with Nakamura. Nakamura takes Woods to the corner and works him. Nakamura ends up leveling Woods with a big kick and Rusev tags in and takes control of Woods as Big E waits for the tag. Rusev with a bear hug to Woods now. Woods fights back and out but Nakamura comes in and drops him with a big kick for a 2 count.
Woods fights up and out but Nakamura knees him and takes him to the corner. Rusev slams Woods into top the turnbuckle. Rusev climbs up for a superplex but Woods hits him with headbutts. Woods hits a missile dropkick. Big E gets the hot tag to hits belly-to-belly suplexes. Big E dances over Nakamura and then hits the running splash. Big E waits for Nakamura to get up and goes for the Big Ending but Nakamura counters for a guillotine choke.
Big E goes for the Big Ending but Nakamura counters with a guillotine choke. Big E throws Nakamura across the ring. Big E runs the ropes for a Spear but Nakamura cuts him off with a knee. Nakamura drops Big E over the middle rope and follows with a knee strike. Woods hits a tornado DDT on Nakamura. Rusev hits him with a kick. The back and forth action continues and before Big E scoops Rusev and hits Up Up Down Down for the win.

Winner- The New Day- Xavier Woods and Big E by a pinfall
Main Show
The Usos(c) vs Shane McMahon and the Miz – SmackDown Tag Team Championship
Jimmy and Shane start the match. Shane goes for the armdrag to start. Miz and Jey come in. Miz in control of the match for some time. Shane and Miz double team on Jey after Shane gets the tag. Shane hits a Hart Attack on Jey. The Usos comes back with a double team move. They keep Shane isolated with quick tags. Shane hits a DDT on one of the Usos and Miz gets the hot tag.
Miz takes a cheap shot at Jimmy on the apron. Jey gets hit with a running double knee strikes. Miz with more quick moves. He hits both the Usos with a crossbody on the floor. Jey gets the tag and the Usos hit Miz with Samoan drop for a two-count. The Usos hits double superkick and Shane had to break the pin. Miz hits the Skull Crushing Finale but the referee was checking on Shane.
Jey and Miz end up on the top turnbuckle together and then come crashing down to the mat. Shane hits a dropkick to Jey when he goes for the Splash. The Miz goes a frog splash. Jey gets his knees up and rolls Miz over for the pin and the win.
Winner- The Usos by a pinfall
Miz helps Shane to get out of the ring. They go over to Miz's dad at ringside who raises both of their arms. As Miz walks away, Shane runs him down with a clothesline from the back. Shane continues to attack on the floor. Shane then grabs Goerge by his face and pushes him back. Shane beats up Miz some more and then puts on a submission.
We get a backstage video of Drew McIntyre, Baron Corbin and Bobby Lashley mocking The Shield.
Elias is in the ring and goes on to dis the crowd as usual.
Asuka(c) vs Mandy Rose- SmackDown Women's Championship
Mandy starts with the arm twist which gets countered by Asuka. Asuka drags down Mandy and kicks her in the back. Asuka puts her in a kneebar and Mandy had to grab the rope to force a break. Sonya runs a distraction and Rose launches a flurry of punches to the face. Rose hits a nice vertical suplex to get a near fall.
Asuka puts Rose in octopus. Mandy powers out of it. Asuka continues to dominate the match. Rose comes back a knee strike. She sets up for her finishers but Asuka counters. Rose trips on the apron and Asuka hits a big kick to the face for the pin.
Winner- Asuka by a pinfall
KofiDrama
Kofi is still waiting outside McMahon's office when Big E and Woods reach him. All three of them storm into McMahon's office where Woods and Big E pleads with McMahon to put Kofi in the WWE Championship match saying how good of wrestler Kofi is. McMahon agrees and tells Kofi to head to the ring for the WWE Championship match as it will start right away.
As Kofi heads to the ring and gets ready for the match, the announcer says the WWE title match is actually later and this will be The Bar vs. Kingston in a handicap match.
Kofi Kingston vs the Bar – Handicapped Match
Cesaro and Sheamus attack Kofi immediately. Kofi sends Sheamus to the ring post before Sheamus stops him from going after Cesaro. Cesaro and Sheamus apply a single-leg crab on Kofi together. They beat up Kofi for a while. Sheamus hits the Brogue Kick. They do not pin Kofi but instead continue beating him up. Big E and Xavier Woods finally come out running, clearly hurt by some altercation backstage. Before they could reach backstage, Rusev and Nakamura assault them from the back. The Bar hits double White Noise on Kofi for the pin.
Winner- The Bar with a pinfall
Elias is in the ring again and this time taking shots at the Miz and Kofi Kingston before taking some shots on Cleveland Crowd.
The Revival vs Ricochet and Aleister Black vs Bobby Roode and Chad Gable- RAW Tag Team Championship Triple Threat Match
All three teams start brawling in the middle with Ricochet and Black coming on top to send the other two teams out of the ring. Gable and Ricochet lock up again. Gable hits some initial blows on Ricochet but he was able to counter with a scissor takedown and a dropkick. Gable blind tags Wilder while Ricochet takes him down with the hurricanrana. The Revival keeps control over Ricochet with some double team maneuvers.
Ricochet hits a dropkick. Black and Roode tag in and Black takes control with a few kicks and a moonsault. He hits Dawson with Black Mass. Roode hits him with a spinebuster. Gable tags in to hit a German suplex on Black. Everyone starts gettting involved in the match. Ricochet drops Dawson on everyone on the outside with a hurricanrana. Gable tags himself in off Ricochet. Gable climbs up and hits a crossbody on Dawson. More back and forth and The Revival hits the Shatter Machine for the pin.
Winner- The Revival with a pinfall
After the match, all three teams starts brawling again where Ricochet and Black came on top.
Backstage, we see Charlotte Flair getting ready backstage. Lynch comes walking down a hallway using her crutch.
Samoa Joe(c) vs R Truth vs Andrade vs Rey Mysterio- United States Championship, Fatal 4-Way Match
Rey takes down Andrade while Joe knocks down Truth. Joe hits some blows on Rey before sending him out of the ring and takes everyone down with a suicide dive at the ringside. Back inside, Joe hits some chops on both Andrade and Rey. Other three combine to take Joe down.
Andrade hits Mysterio with a back elbow. Truth hits Andrade with Lie Detector. Mysterio takes both men down with a hurricanrana. Mysterio hits a DDT on Joe. Mysterio and R-Truth team up to take out Andrade. R-Truth then throws Rey out of the ring. Joe comes back in and starts beating up everyone. R-Truth had Andrade on his shoulders when Rey takes down Andrade with a hurricanrana. Andrade hits the three amigos but Rey rolls him up. Truth comes back in the ring to hit a basement drop kick to take both of them down.
R-Truth takes down Mysterio and Andrade. Andrade hits a corkscrew plancha on Joe. Mysterio hits Andrade with a hurricanrana. Carmella and Zelina get into a fight on the floor. R-Truth and Andrade have to break up their fight. Truth hits the series of moves from John Cena's signature moves. He hits the scissor kick on Andrade. Joe breaks up the pin. Mysterio hits Joe with 619, but misses the splash. Joe locks in the Coquina Clutch and passes Rey out for the win.
Winner- Samoa Joe with submission
The Boss 'n' Hug Connection(Sasha Banks and Bayley) vs the Samoan Slaughterhouse(Nia Jax and Tamina Snuka) – WWE Women's Tag Team Championship
Bayley and Tamina start. Tamina pushes Bayley in the corner who comes out with a flurry of forearms. Sasha is tagged in while Tamina also tags in Nia who wreaks havoc by taking out both the opponents. Tamina comes in to hit a big clothesline on Bayley. Nia and Tamina make frequent tags and keeps Bayley isolated. Bayley hits a forearm on Nia and sends Tamina into the turnbuckle to tag in Sasha. Sasha hits some quick moves but Tamina kicks out of a pin before Sasha hits a Meteora. Bayley and Banks hits a double team move on Nia. Bayley takes down everyone on the floor with a suicide dive. Bayley counters a Samoan drop into a frankensteiner for the pin and the win.
Winner- Sasha Banks and Bayley with a pinfall
Tamina and Nia immediately start attacking Sasha and Bayley. Beth Phoenix stands up to Tamina and punches her in the face. Jax drops Beth and rolls her into the ring. Nia hits a leg drop on Beth before Natalya runs down to save her. Jax and Tamina take out Natalya.
Another surprise is sprung up as the WWE Championship match is announced as a Triple Threat Match. Owens enters first followed by Daniel Bryan who is accompanied by Rowan. The third star in the match is Mustafa Ali. The Crowd started booing as Ali is announced before starting "we want Kofi" chant.
Daniel Bryan(c) vs Kevin Owens vs Mustafa Ali- WWE Championship Match
Bryan starts his rant but Owens cut it short by decking him in the face and sends him outside the ring. Owens and Ali lock up and Owens hits a shoulder tackle. Mustafa runs the ropes and gets taken down with a clothesline. Bryan breaks a pin on Owens followed by some chops. But he is again send to the outside. Ali hits a suicide dive on Bryan and Owens hits the cannon ball on both Ali and Bryan outside of the ring. Owens takes Bryan back in the ring where Bryan counters with some blows.
Ali gets on the top of turnbuckle and eats a running dropkick from Bryan. Bryan continues with chops on Owens in the corner followed by yes kicks. Bryan puts Owens in some armstretch combo. Owens breaks the pin and tries to fight back only to eat a clothesline. Ali comes back in the ring but gets thrown out by Bryan again who hits some more yes kicks on Owens. Ali breaks up the pin and gets hit by a side slam by Bryan. Bryan hits some yes kicks now on Ali. Ali counters to hit a facebuster on Bryan but Bryan hits another clothesline on Ali to break his momentum. However, it was Owens who built the momentum with Cannonballs and superkick on both his opponents. He continues with chops on Bryan and goes for the superplex but Bryan breaks it. Ali hits a hurricanrana on Owens and splash fly on Bryan. He goes for the splash on Owens who moves away and hits a stunner on Ali only for Bryan to break the pin. Bryan and Owens trade chops and punches before Bryan hits the superkick. Owens hits the pop up powerbomb to get a nearfall.
Ali drops Bryan into the bottom rope and hits a 450 on the apron. Rowan pull Bryan out of the ring. Owens and Ali hits stereo superkicks to Rowan before Owens takes him out with a suicide dive over the top rope. Bryan misses a running knee in the corner. Ali hits him with tornado DDT on the floor. Owens then hits Ali with a Popup Powerbomb on the apron. Rowan takes out Owens and throws Bryan into the ring. Bryan then hits some punches on Ali who tries to fight back. Mustafa tries a springboard but eats a running high knee by Bryan who gets the pin.
Winner- Daniel Bryan with a pinfall
Becky Lynch vs Charlotte Flair
Becky enters on the crutches and had to throw them out before the match. Charlotte mocks Becky until Becky decks her with some punches. Charlotte right away starts working on Becky's knee. The Mic is turned up from inside the ring for us to hear all the mocking from Charlotte. Charlotte again starts working on the knee. Becky comes back with some more punches but Charlotte locks in her leg. Becky fights out of it and pushes Charlotte out of the ring.
Charlotte uses the apron to hit some more blows on the knee. She then hits a basement dropkick and knee drag before using the turnbuckle on her knee. Flair then hits some chops in the corner. Becky tries to fight back with a kick of her own but is not able to capitalize. Charlotte hits a snap suplex and Becky rolls out of the ring where her leg is sent into the Barricade. Charlotte is then pushed over from the top turnbuckle into the ringside barricade. Flair comes back into the ring and Becky puts on the Dis-Arm-Her. Flair she counters it into a figure four leg lock. She goes for the figure eight when Ronda Rousey came out to punch Becky in the face and the referee calls for the Disqualification and call Becky the winner.
Winner- Becky Lynch with a Disqualification
Elias is again in the ring, now singing about Becky, not being her fan, that she is destined to fail before taking shot at Ohio again. He then sings about Shield reunion and how he does not care about it. He then says that his performances should be like this, without interruptions but it also means that no one in the backstage like Ohio at all. He is finally interrupted by Lacy Evans' usual ramp walk. While Elias is focused on Lacy, Randy Orton comes out to hit an RKO out of nowhere. But then he eats a phenomenal forearm from AJ Styles who stands tall in the ring.
Baron Corbin, Bobby Lashley and Drew McIntyre come out one by one for the match. Finn Balor vs Bobby Lashley for the Intercontinental Championship is fleetingly mentioned by commentators. The anticipation is high for the Shield entrance. Shield enters in their usual manner from the crowd and in their original attire.
The Shield vs Drew McIntyre, Baron Corbin and Bobby Lashley
They start with a brawl with all 6 men involved. Shield prevails in the brawl. Lashley and Rollins start. Lashley hits a knee and throws Rollins in the corner for some shoulder tackles. Rollins hits back with a sling blade. Roman tags in to hit a flying forearm on McIntyre. McIntyre rolls out for a breather. Drew hits a kick to Rollins. Corbin runs down Rollins on the floor. Lashley is tagged to send him into the barricades. Corbin comes back to keep Rollins on the mat. Rollins hits a kick to the head. He takes McIntyre down with a hurricanrana. Ambrose tags in and runs over the opponents before Lashley hits him with a big spear.
McIntyre hits Ambrose with a Claymore Kick and Ambrose lands to the floor. The heels beat up Ambrose until he counters a suplex. Lashley tags in. Ambrose counters his superplex into a DDT. Reigns and Corbin tag in. Reigns hits a clothesline on Corbin before a series of uppercuts. Ambrose and Rollins attack Lashley. Rollins and Ambrose hit suicide dives to take out Lashley and McIntyre. Corbin hits Roman with Deep Six for a close two count. Baron and Roman trade strikes now. Corbin sends Reigns into the ring post. Corbin hits the chokeslam to get a another near fall.
The other four men are brawling in the crowd. Roman hits a sit out powerbomb for a near fall. Rollins dives on McIntyre and Lashley as they were manhandling Ambrose. Reigns hits the Superman Punch on Corbin in the ring for another near fall. Corbin hits End of Days on Roman. Rollins and Ambrose save Roman as he was about to be driven into the announce table. Roman hits a spear on Corbin. Shield hits McIntyre with a Triple Powerbomb on the announce table. The Shield hits Corbin for a Triple Powerbomb in the ring and get the win.
Winner- The Shield with a pinfall
PPV Results Chronology