Edge vs Randy Orton WWE WrestleMania 36 Full Storyline
Below is the complete storyline for the match between Edge vs Randy Orton on WWE WrestleMania 36(2020).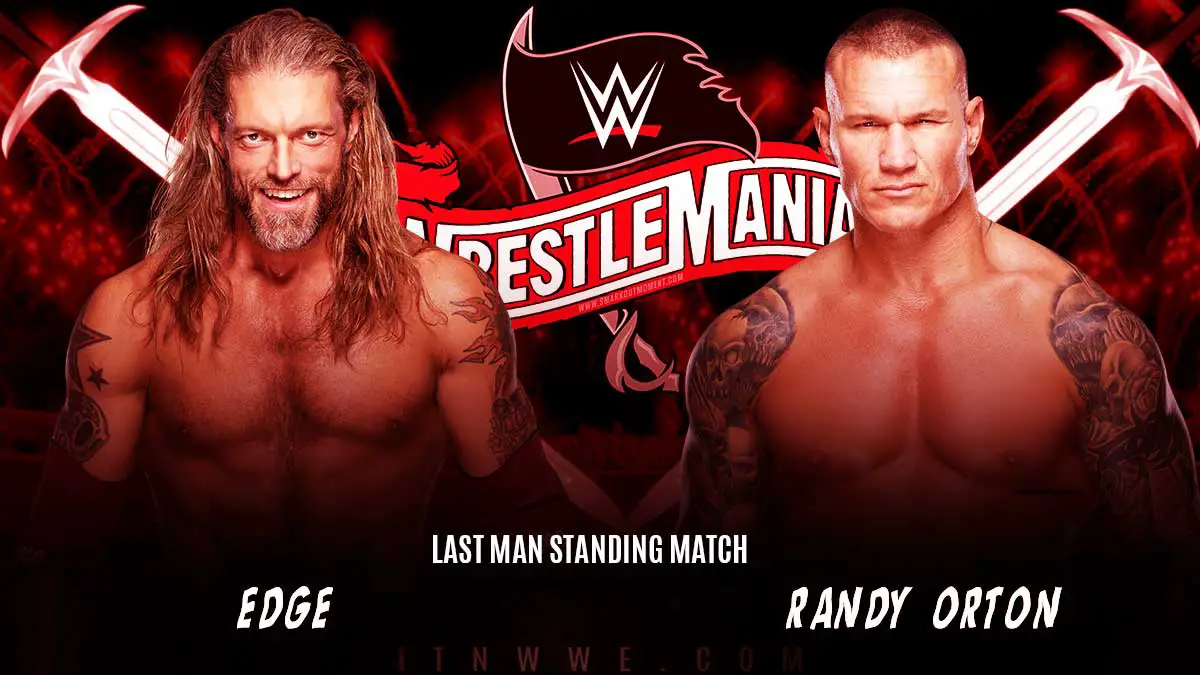 WWE Royal Rumble 2020 – 26 January 2020 –

Edge returns to WWE

as a surprise entrant in the men's Royal Rumble match. He gets a thunderous response from the crowd upon his return. In the match, Edge and Randy Orton joined forces, reminiscing their days as the Rated RKO tag team. However, both were unable to win the match.
2. WWE RAW – 27 January 2020 – Edge addressed the crowd, telling the emotional story about how he kept working hard to return to the ring and it finally happened after 8 years. Randy Orton came out to welcome him back and proposed to bring back the Rated RKO. However, Orton hit RKO out of nowhere on Edge. He then proceeded to hit him with Con-Chairs-to.
3. WWE RAW – February 2020 – Over the next few weeks, Orton was confronted by the likes of Matt Hardy and Kevin Owens, who asked for an explanation from him for his inadvertent attack on Edge.
4. WWE RAW – 2 March 2020 – Beth Pheonix came to RAW to give medical updates for Edge. Orton came out and told her that he tried to prevent Edge from getting into the ring so that he could live a healthy life outside of it. He also accused Beth of enabling Edge's junkie kind behavior for the crowd support. The segment ended with Beth slapping Orton and Orton hitting RKO on her.
5. WWE RAW – 9 March 2020 – Edge returned to RAW as MVP was waiting for him in the ring. As Orton came out to the ramp, Edge hit MVP with RKO and then Con-Chairs-to, telling Orton that it is for him.
6. WWE RAW – 16 March 2020 – Edge cut a promo saying that Orton is a spoiled brat, had everything handed to him due to his wrestling family legacy. Edge then challenged Randy Orton for the Last Man Standing match at WrestleMania 36.
7. WWE RAW – 23 March 2020 – Randy Orton cut the counter promo and accepted Edge's challenge for WrestleMania 36.