Dominik Mysterio Set For Debut Match at SummerSlam 2020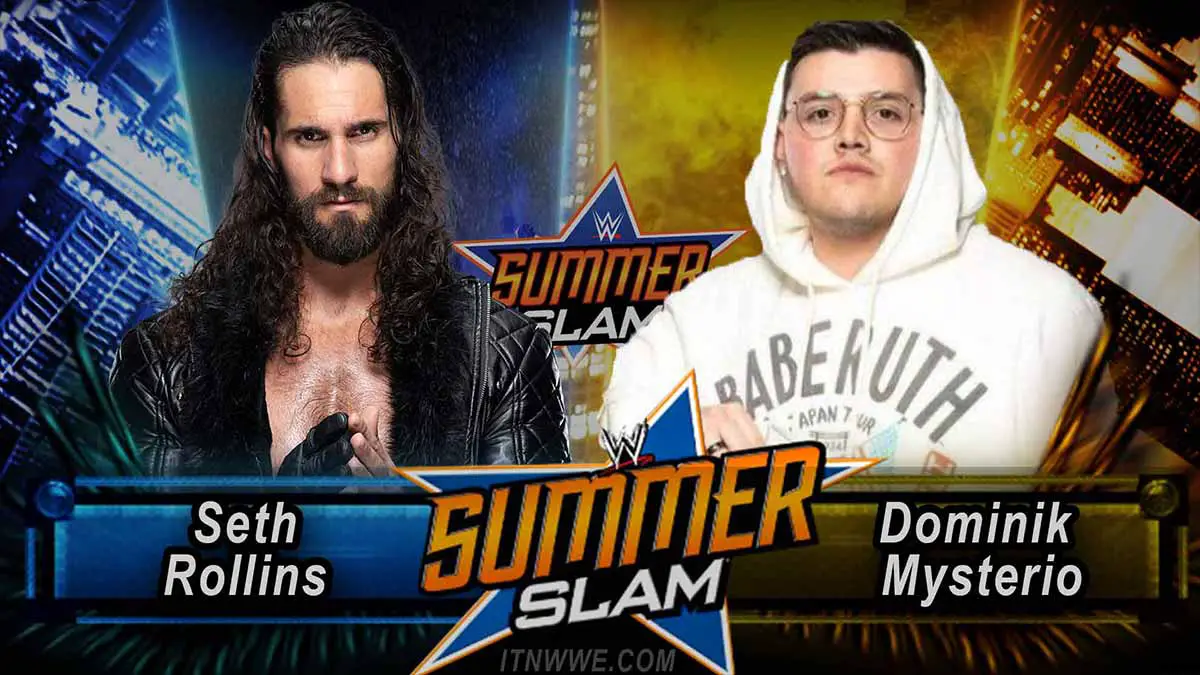 After months of buildup towards it, Dominik Mysterio is now set to make a blockbuster debut with WWE. And he will go one on one against the Monday Night Messiah Seth Rollins in his first match.
During this week's RAW, Dominik issued a challenge to Rollins for a match at this summer's biggest event. Later in the show, Rollins came out for his promo along with Murphy. But rather than addressing Dominick, he got into an argument with the commentator Tom Phillips.
This led to the fellow commentator Samoa Joe getting into a face-off with Rollins and Murphy. Dominick found this to be a great opportunity to attack them from behind. As Rollins retreated to the ramp, he agreed to Dominick's challenge.
Seth Rollins' storyline actually started with Rey Mysterio earlier in the summer. The King of 619 caught Rollins in a bad mood after his loss to Drew McIntyre at Money in the Bank. After their tag team encounter, Rollins would go on and injure Mysterio's eyes.
Dominik also got involved in the storyline at various points. The angle ultimately led to "An Eye for An Eye" match at Extreme Rules 2020 PPV, which Rollins won. The match led to another kayfabe injury for Rey and Dominik resumed the rivalry from there onwards.
This is not the first time that Dominik got involved in a storyline alongside Rey Mysterio. If you remember, Dominik's custody was set on the line in Rey's match against Eddie Guerrero at SummerSlam 2005. On the wrestling front, Dominik has been training since 2017 and has been a famous pupil of the Lance Storm Wrestling Academy.
Dominik's debut with WWE has been speculated ever since Rey Mysterio's angle with Samoa Joe before WrestleMania 35 last year. He even showed some of his wrestling abilities when he got involved in Rey Mysterio's match against Brock Lesnar at Survivor Series 2019.