Dominick Mysterio Calls Out Seth Rollins on WWE RAW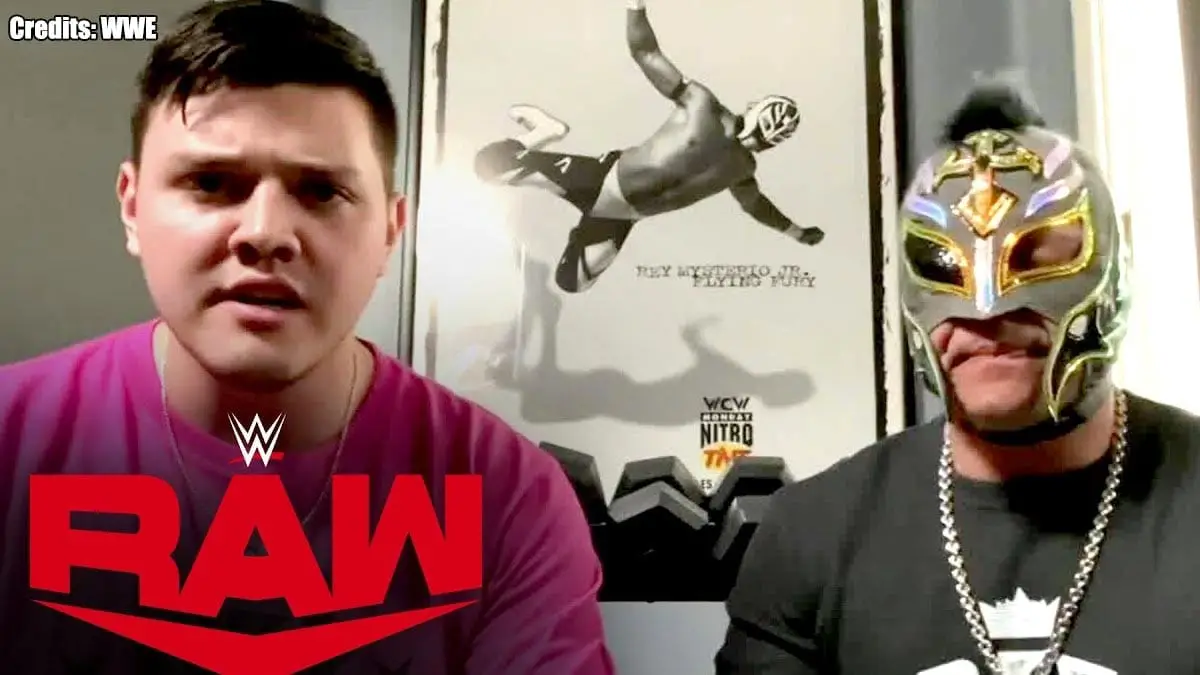 Rey Mysterio's son Dominic Mysterio has called out Seth Rollins on WWE RAW this week amid their ongoing storyline.
Seth Rollins hosted a "retirement ceremony" for Rey Mysterio on RAW while saying that Mysterio was too proud to announce it. He also told us how Mysterio sacrificed himself for a greater good when Rollins injured his eye three weeks back. Rollins also showed a special package for the retirement and even expressed his desire to induct him in Hall of Fame later.
Rollins then faced Aleister Black in a singles match which lasted for around 25 minutes- longer that usual matches for WWE weekly TV shows. The end came when Rollins got distracted with Humberto Carrillo taking out his disciples and Black rolled him up for the pin.
Later in the show, Rey Mysterio joined the show and was asked about his retirement. Mysterio told that it is currently not upto him now and would depend upon how he would heal.
His son Dominic joined him during the interview and started talking about Seth Rollins. Rey also ranted against Rollins saying that he would never forget Rollins for making his family him with blood running down his face. After Rey left the interview, Dominic also fired a warning for Rollins saying that he also believes in "an eye for an eye."
Dominick Is Near WWE In-Ring Debut
Dominick Mysterio has been involved in Rey's storylines at different times in the last 15 months. At first, he got involved when Rey was in a feud with Samoa Joe in the build-up to WrestleMania 35. Later, he was involved during the Rey Mysterio- Brock Lesnar storyline for Survivor Series 2019 where we also got to see Dominick helping Rey out with some
Dominic has been rumored to be making his in-ring debut with WWE ever since last year's WrestleMania. He has been training for more than two years now and also worked with Lance Archer in his wrestling school.