Bryan Danielson Defeats Zack Sabre Jr at AEW WrestleDream 2023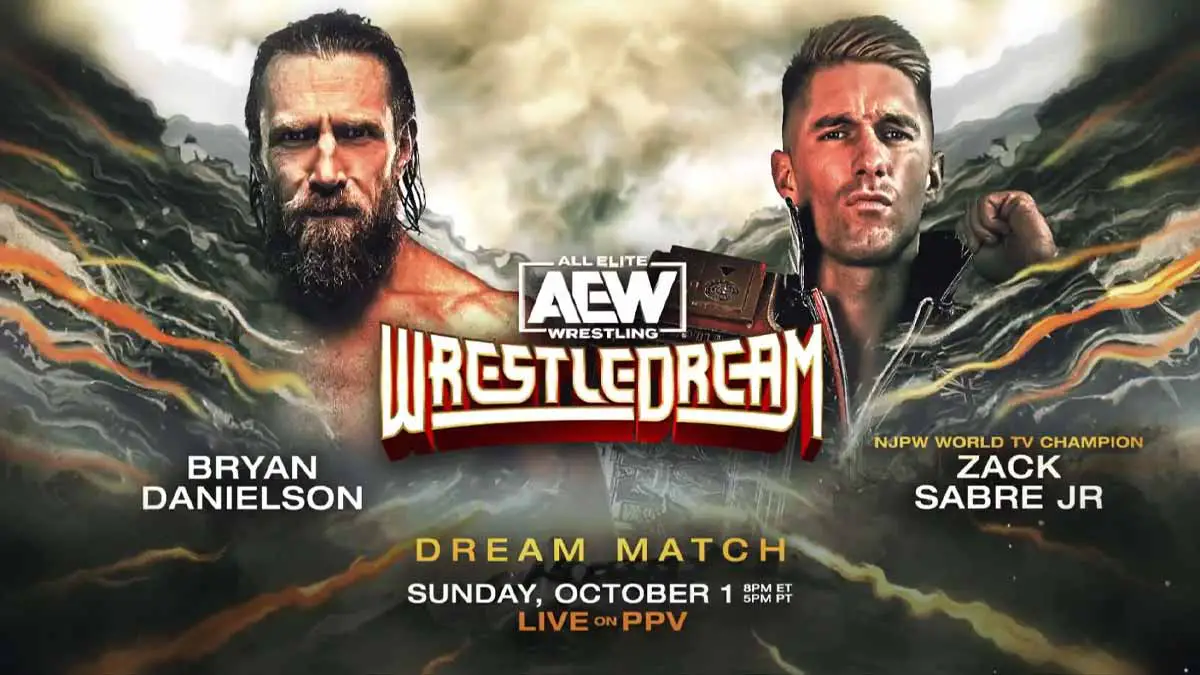 Bryan Danielson defeated Zack Sabre Jr. in a one-on-one match at AEW WrestleDream 2023 PPV event.
The entire match was nothing short of amazing, with both wrestlers showcasing their superior wrestling skills. It all began with chain wrestling and it was not until around 10 minutes in the match that either wrestler had thrown a strike.
In the middle of the match, Zack damaged Danielson's wrist and finger. Despite the injury, Danielson continued to fight with only one functional hand, earning a standing ovation from the entire crowd.
Will Zack Sabre Jr. make Bryan Danielson tap tonight?!

Order #AEWWrestleDream right now!
🇺🇸 https://t.co/zd6OvcKUJG
🔗 https://t.co/sT1hBzcprU@bryandanielson | @zacksabrejr pic.twitter.com/G4AZAkChGG

— All Elite Wrestling (@AEW) October 2, 2023
Near the end of the match, Danielson hit a Busaiku knee strike, but Sabre managed to kick out of the pinfall attempt. Afterward, Bryan hit another Busaiku knee strike, this time securing the pinfall victory.
After the match, Danielson extended his hand in a show of respect, but Zack Sabre Jr., in frustration, rolled out of the ring without accepting the gesture.
Danielson has now achieved victory over one of the best technical wrestlers in the world. The match was set when Danielson issued a challenge to Zack Sabre Jr. during the September 9 episode of AEW Collision.
Bryan Danielson extends his hand in respect…But Zack Sabre Jr. didn't want anything to do with it.

Order #AEWWrestleDream right now!
🇺🇸 https://t.co/zd6OvcKUJG
🔗 https://t.co/sT1hBzcprU@bryandanielson | @zacksabrejr pic.twitter.com/lxd73cryDJ

— All Elite Wrestling (@AEW) October 2, 2023