Daniel Bryan Banned from SmackDown After Losing to Roman Reigns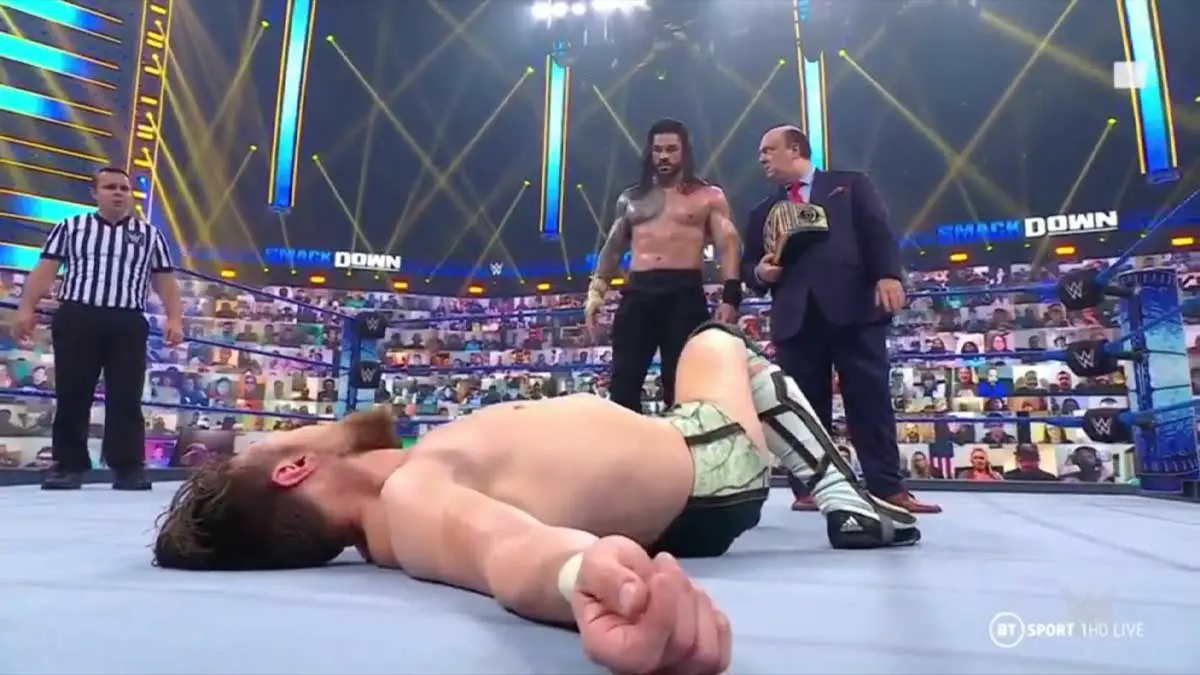 Roman Reigns was able to defeat Daniel Bryan in a title vs SmackDown career match at WWE SmackDown episode of 30 April 2021.
Roman Reigns was able to retain WWE Universal Championship on night 2 of WrestleMania 37 against Edge and Daniel Bryan. Cesaro then presented himself as the next contender for the title on the SmackDown after WrestleMania episode.
Then last week, Bryan supported Cesaro's bid to challenge Roman for the title. Roman came out in final segment of the show and told Cesaro that he is not worthy of a title shot. Then he turned to Bryan and proposed another title for Bryan. But he added that Bryan will have to leave SmackDown he fails to win the title.
The match went down in the main event of WWE SmackDown tonight. Bryan survived in the match even after taking the Superman Punch and Spear from Roman and was able to put Roman in difficult situations lot of times during the match. However, Roman was able to get a clean victory after putting Daniel Bryan to sleep with his Guillotine choke.
Post match, Roman went for a chair-con-to but Cesaro ran in to make the save. Jey Uso came out to help Roman out and they were able to tie Cesaro in the rope. Roman then hit Bryan in the chair-con-to. The show ended with an helpless Cesaro watching as Roman celebrated on top on Bryan.
With the loss, Daniel Bryan is now banned from SmackDown. It remains to be seen if Bryan starts to appear on either of WWE RAW or SmackDown or will continue to work in his role backstage.
You can check here the complete results from WWE SmackDown 30 April 2021 episode. Keep tuned in for the latest updates on Daniel Bryan and WWE SmackDown.