Adam Copeland fka Edge Joins AEW, Debuts at WrestleDream 2023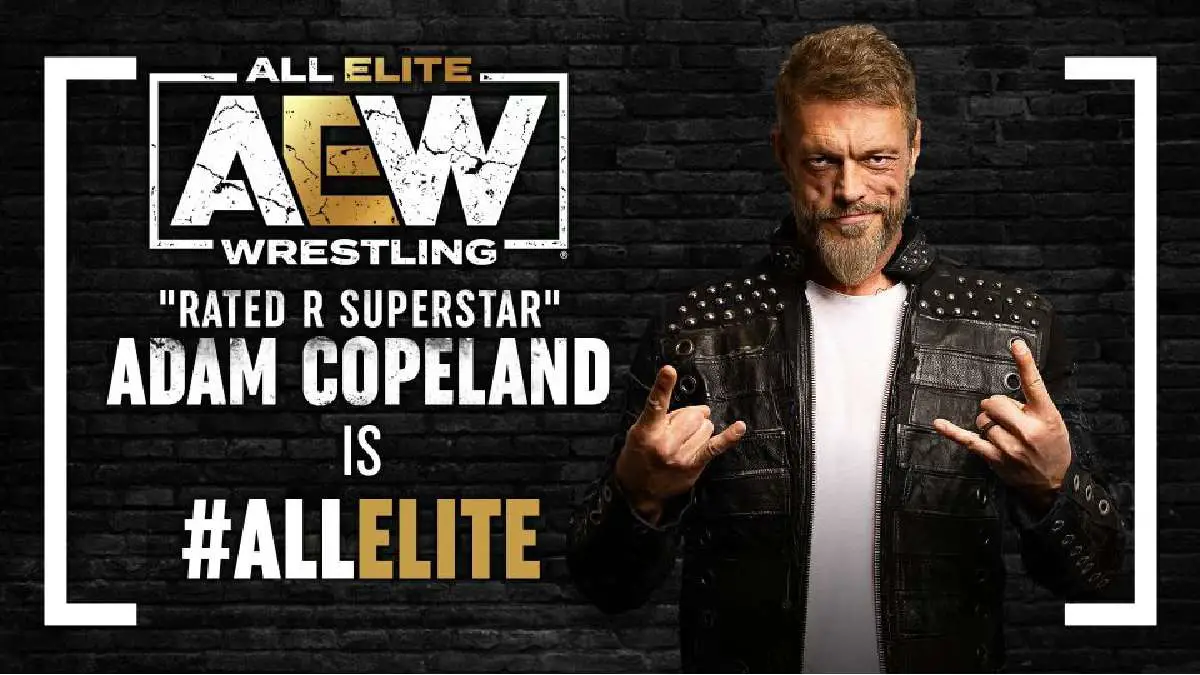 Adam Copeland has signed with All Elite Wrestling after making his debut appearance at AEW WrestleDream 2023 PPV.
Adam Copeland, also known as Edge in WWE, came out after the main event of AEW WrestleDream 2023 PPV event, to save Sting and Darby Allin.
Welcome to the @AEW team!

"Rated R Superstar" Adam Copeland @EdgeRatedR is ALL ELITE!

Thank you all watching #AEWWrestleDream TONIGHT! pic.twitter.com/PNXTlSyT8p

— Tony Khan (@TonyKhan) October 2, 2023
At the main event, Christian defeated Darby after Nick Wayne betrayed Darby and hit him with the title belt. Sting came out to aid Allin, but Luchasaurus arrived to attack Sting, leaving him facing three opponents. Just as Cage was about to strike Sting with a con-chair-to, the lights suddenly went out.
A video package was shown featuring a man driving to the arena, and the pavement was marked with "Rated R Superstar". Copeland then made his entrance and came to the ring to shake hands with Christian.
Copeland then grabbed the chair that was intended for Sting, but had a change of heart to attack Wayne and delivered a powerful Spear to Luchasaurus. Christian quickly rolled out of the ring.
Edge's contract with WWE ended on September 30 and he was free to sign with any other company. However, the rumors were already rife that Edge will be moving to AEW, which would be his first promotion other than WWE since 1997.
Edge began wrestling in 1992, signed with WWE in 1997, and debuted on TV in 1998. Edge won a World title in WWE 11 times before he was forced to retire in 2011 due to a neck injury. He returned to promotion after 9 years at Royal Rumble 2020 event. Since then, he has been working part schedule in-ring, while also being involved in backstage work.