Charlotte Flair To Face Kabuki Warriors In Handicapped Match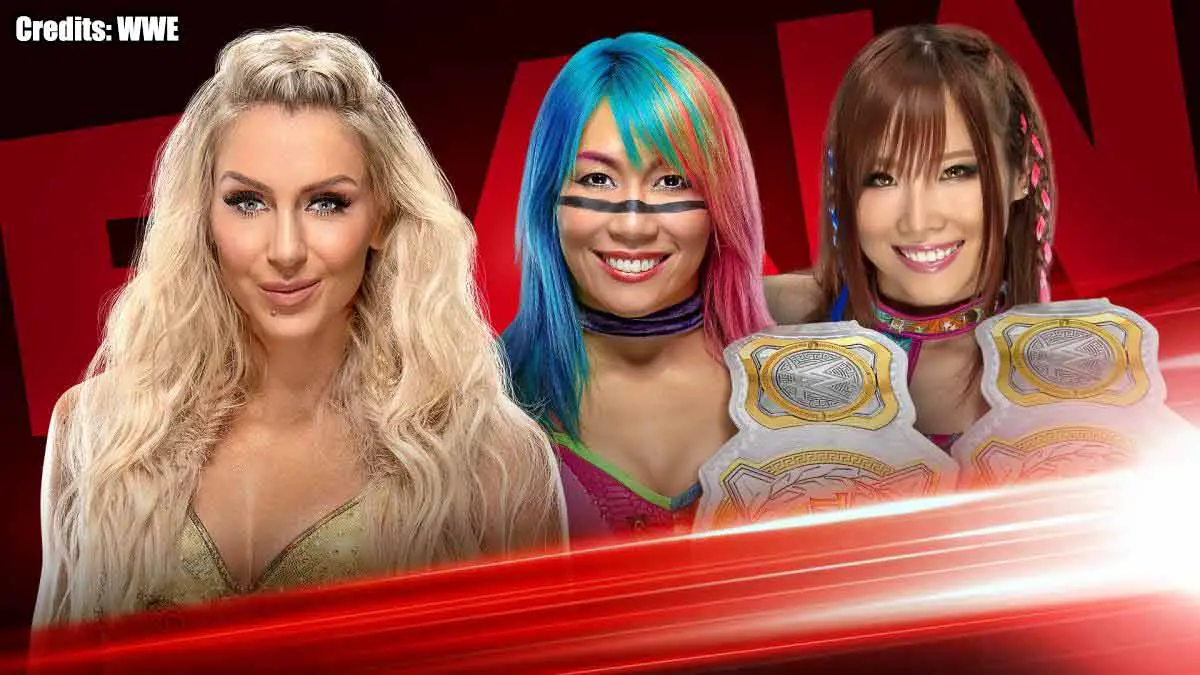 Charlotte Flair will face WWE Women's Tag Team Champions Kabuki Warriors- Asuka and Kairi Sane, in a 1-on-2 handicapped match at the RAW episode of 2 December 2019.
Charlotte Flair has been in a feud with the Kabuki Warriors for some time now. They have faced each other in a series of tag team matches with Becky Lynch and Natalya as Charlotte's partners. At Survivor Series 2019, Asuka turned on Charlotte by spitting green mist which led to her elimination.
Asuka and Charlotte then faced off at RAW earlier this week in a singles match. Kairi Sane was in Asuka's booth and tried to provide distractions multiple times in the match. However, Asuka had to resort to using the green mist to get the win over Charlotte.
Now, WWE has announced a handicapped match between them for the next RAW episode. However, Charlotte will pair with Becky Lynch in a fatal 4-way match for the WWE Women's Tag Team Championship against Kabuki Warriors and two other teams.
The 2nd December edition of RAW will air from Bridgestone Arena in Nashville, TN. Below is the current line-up for the show:
Charlotte Flair vs Asuka & Kairi Sane – 1-on-2 Handicapped Match