Brock Lesnar vs Mysterio Announced for Survivor Series 2019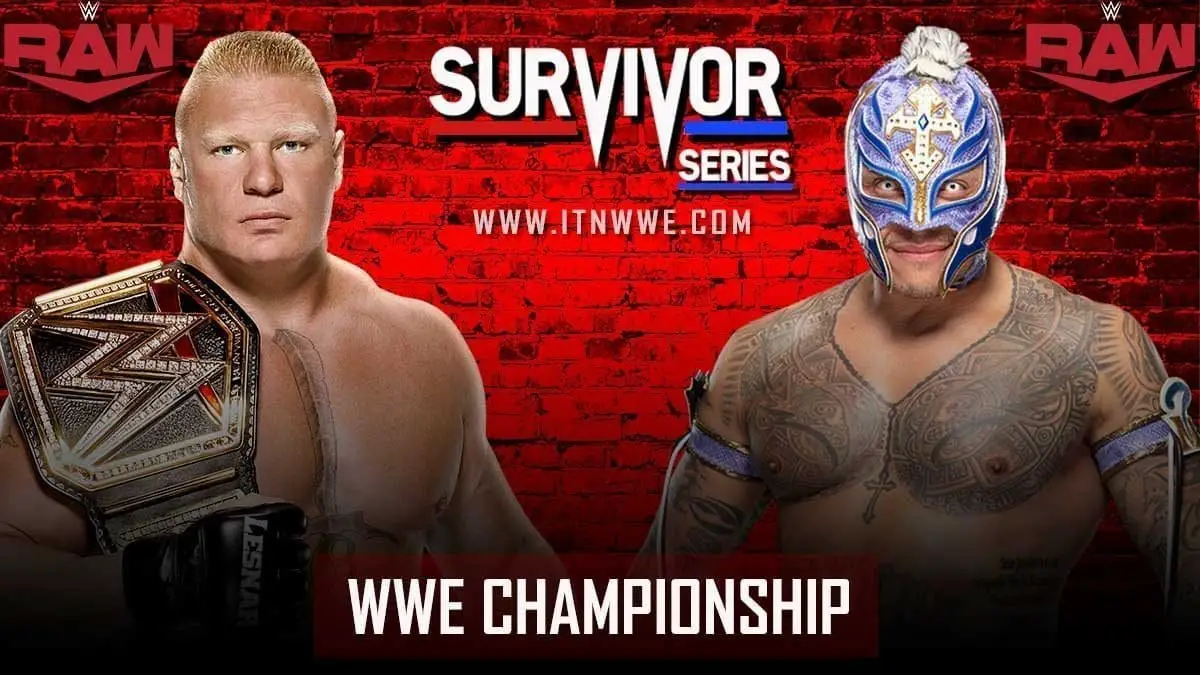 WWE has announced that Brock Lesnar will defend the WWE Championship against Rey Mysterio at WWE Survivor Series 2019 PPV show.
WWE Champion Brock Lesnar opened this week's Monday Night RAW with Paul Heyman. Heyman explained that RAW did get the future deals considerations when Alexa Bliss and Nikki Cross were traded to SmackDown. So, Lesnar had now signed with RAW and would hunt down Rey Mysterio. Lesnar went searching for Mysterio backstage but could not find him.
Lesnar came out to the commentary table and asked the commentators about Mysterio's whereabouts. Dio Maddin, part of RAW's commentary team, stood up to Brock and got him by an F5 in return. As Lesnar was posing at the stage with the WWE title, Rey Mysterio attacked from behind with a baseball bat. Mysterio continued to work on Lesnar's leg before running him down with the WWE title. After the assault, Lesnar was seen selling an injury in his left leg.
Mysterio would also cut a promo backstage, telling Lesnar that since he tried to destroy everything of his, he will also come after the most important thing to him: Lesnar's WWE Championship. Later in the show, WWE made the match between Rey Mysterio and Brock Lesnar for Survivor Series 2019 official.
Back on 30th September, Brock Lesnar attacked Rey and his Dominic on RAW. Dominic was left hospitalized after that segment. Rey then brought Cain Velasquez to WWE to avenge the assault on Dominic. Lesnar and Velasquez faced off at WWE Crown Jewel 2019 where Lesnar won with a Kimura lock on Velasquez.
After the match, Lesnar refused to break the Kimura Lock. Mysterio had to attack Lesnar with a steel Chair to break the hold. Last week at SmackDown, Paul Heyman revealed that Vince McMahon has refused to book Brock Lesnar vs Rey Mysterio since they are now on different brands. Heyman then announced that Brock Lesnar has quit SmackDown and will join RAW.