Video: Bron Breakker Beats Gacy's Mind Games at NXT In Your House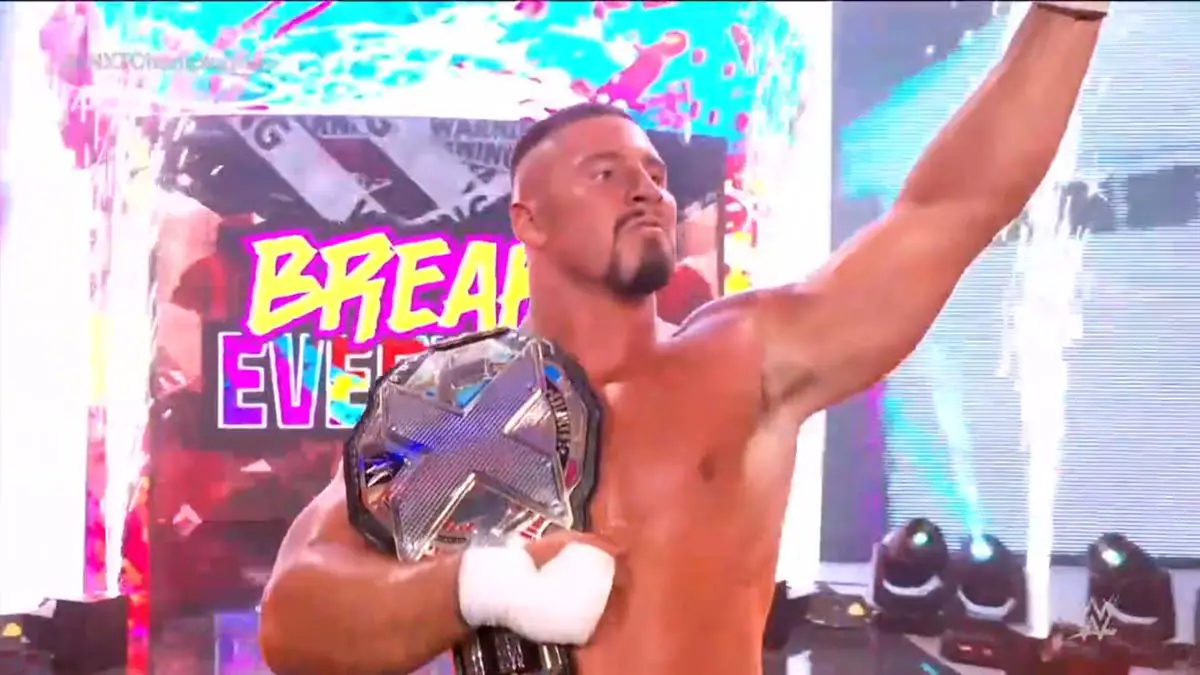 Bron Breakker has overcome Joe Gacy's mind games at WWE NXT In Your House 2022 event to retain the NXT Championship.
Bron Breakker defended the title against Gacy with the stipulation that Breakker could lose the title if loses the match via disqualification also. Gacy has played his mind games throughout the feud and tried to enrage Breakker at every turn.
The mind games continued during the main event match at NXT In Your House event as Gacy and his mininos tried to force Breakker into a disqualification. As Breakker has knocked Gacy to the floor, one of the minion charged Breakker with a chair, but Breakker took him with it. Later, Gacy was handed the chair with the referee's attention turned. However, Gacy did not use it Breakker but instead brought a move from the late Eddie Guerrero's playbook.
Gacy slammed the chair into the mat to make a loud sound, handed the chair to Breakker and laid down flat. The referee thought that Breakker has hit Gacy with the chair and was about to call for a disqualification. However, a second referee ran out to stop him and tell him what happened. The match continued and Gacy hit a low blow on Breakker and rolled him up for a near fall.
Gacy once again handed the chair to an enraged Breakker, but Breakker saw through it and nailed Gacy's minion with it. Gacy went for a handspring move to take advantage of the distraction, only for Breakker to cut him off with a spear. Breakker then hit a powerslam to get the win.
This was Breakker's second successful title defense in his second NXT title reign. Below are some of the video highlights from the match:
Joe Gacy is a maniac.
Joe Gacy brings out his inner Bray Wyatt as he continues with the mind games.
Bron Breakker fights back with a flying shoulder tackle.
Bron Breakker tackles Joe Gacy into the announce table.
Gacy asks Breakker to nail him with the chair.
Breakker cuts off Gacy's handspring move with a spear.