Apollo Crews Wins 1st WWE Title With United States Championship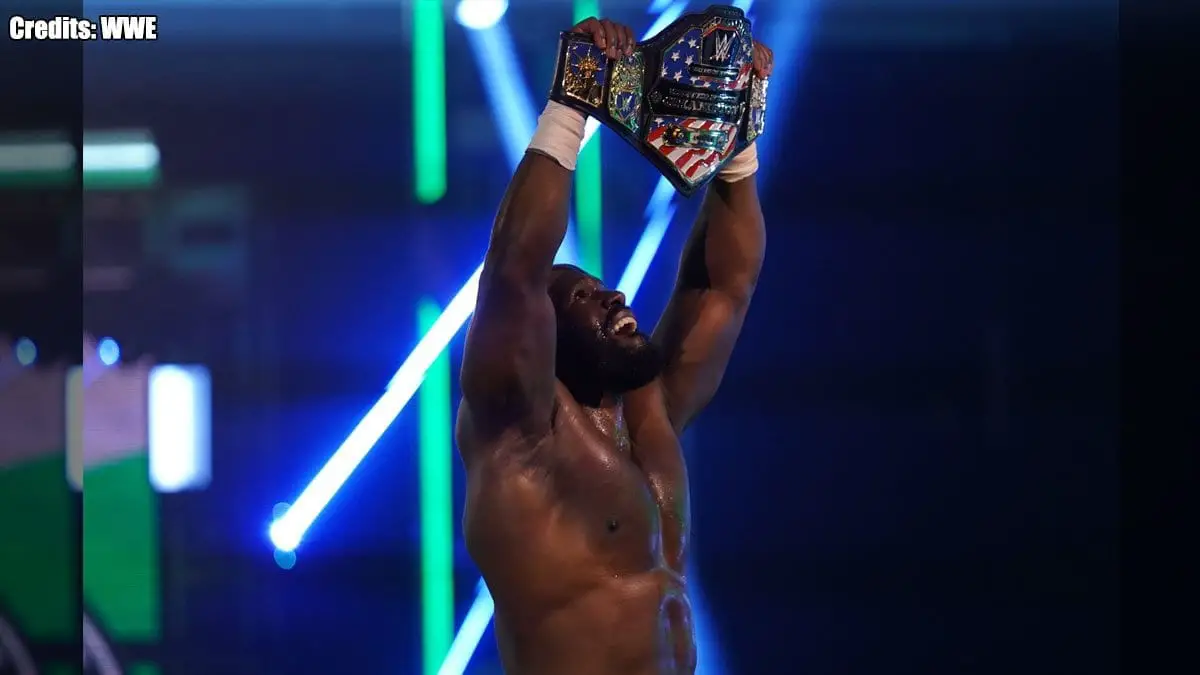 Apollo Crews has become the new WWE United States Champion after defeating Andrade on WWE RAW this week, winning a title with WWE for the first time.
The storyline between Crews and Andrade started on the 27 April edition of RAW where they came face-to-face for the title for the very first time. During the match, Andrade worked on injuring Crews' knee, so much so that the referee had to stop the match and give him the win.
Crews was then pulled off Money in the Bank Ladder match due to this (kayfabe)injury and was kept off WWE TV for three weeks. He made his return last week alongside Kevin Owens and was able to get the win over Andrade and Angel Garza in a tag team match. He later called out Andrade for a title rematch, which was answered by Zelina Vega.
At their showdown on RAW this week, Crews managed to neutralize Vega for a while after his enziguiri sent Andrade to knock her off from the apron. An enraged Andrade then attacked Crews more viciously. Although, Crews had the last laugh as he won the match after back to back standing moonsault and shooting star press.
Apollo Crews in WWE
Apollo Crews is with WWE for almost 7 years now, first signing a developmental contract with the company in 2014. After working in NXT until 2016, he was moved to the main roster and debuted on RAW. Since then, he was moved from RAW to SmackDown and vice versa many times. Crews was once again moved to RAW after WrestleMania this year and had been on a roll since then.
The qualification to MITB ladder match, the title match against Andrade and the injury raised his stocks quite a bit among the fans. After winning the United States title, he cut a short promo in the ring talking about being patient and keep working. You can also check his post-show interview in the below video.