Andrade Retains US Title, Carrillo Put Royal Rumble Challenge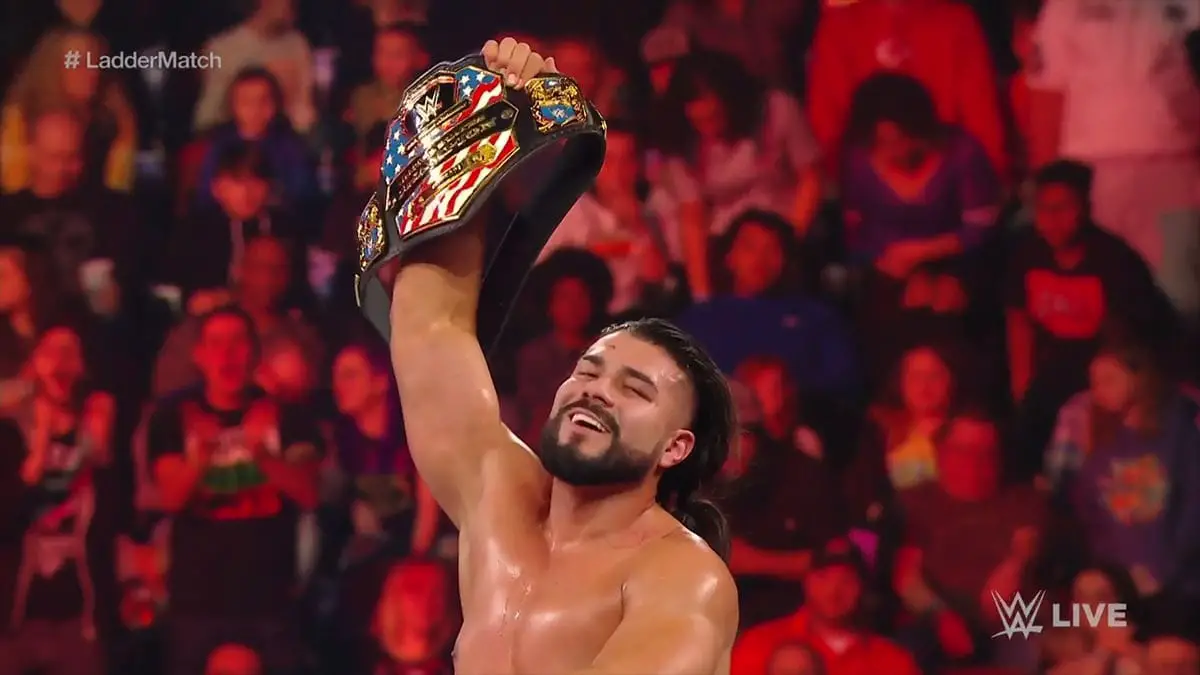 Andrade was able to retain the WWE United States Championship at WWE RAW episode this week against Rey Mysterio in a Ladder match.
Andrade won his first title in WWE's main roster when he defeated Rey Mysterio at a WWE Live Event at Maddison Square Garden on Boxing Day for the United States Championship. After that, Rey Mysterio tried and failed to take the title back when they faced off in a rematch at RAW episode of 6 January.
They faced off in another rematch this week in a Ladder match to give us an entertaining contest. However, the finish once again came with interference from Zelina Vega. As Rey was climbing the ladder to bring down the title, she also climbed up and decked Rey. Andrade then brought down Rey and sent him crashing through the ladder bridge.
Andrade retrieved the title easily, thus retaining it. However, he was not done with Rey as he continued the beatdown after the match. Some guy, masked as Mysterio, then made the save and it turned out to be Humberto Carrillo.
In a backstage interview, Carrillo put out the challenge for Andrade at Royal Rumble to defend the United States title against him. WWE has not confirmed the match yet though. WWE Royal Rumble 2020 takes place on 26 January 2020 at Minute Maid Park in Houston, Texas.