Andrade Pulls A Shocker Winning United States Title at MSG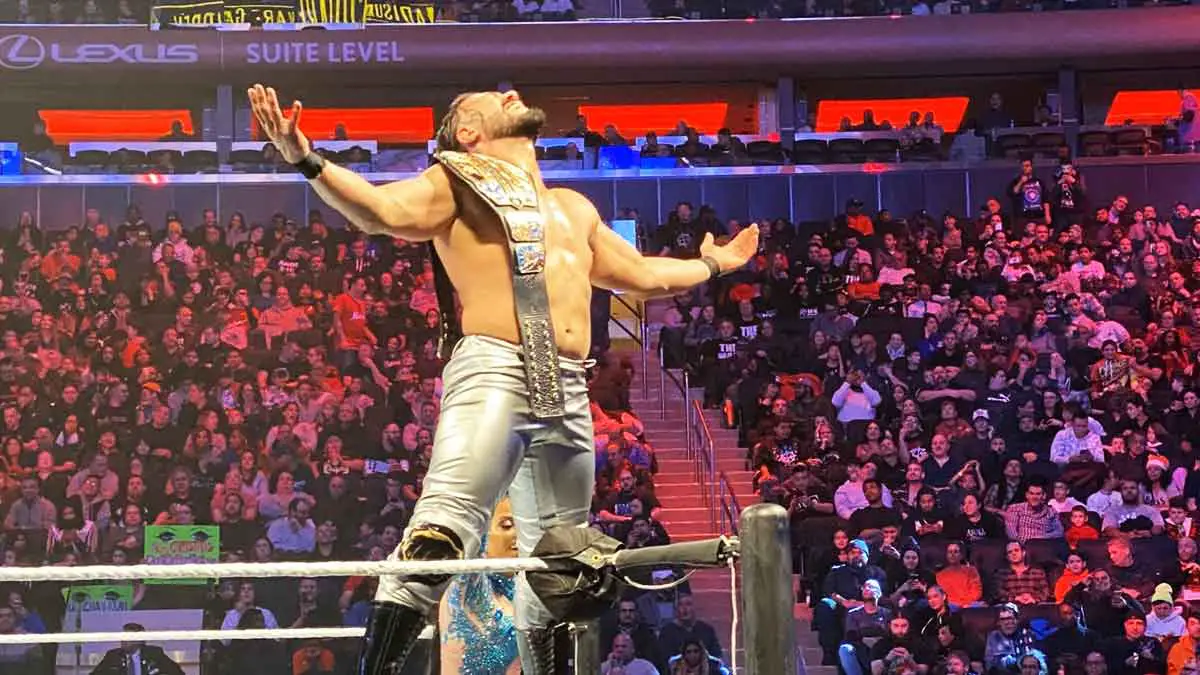 The live event at Maddison Square Garden on 26 December 2019 came with a shock as Andrade defeated Rey Mysterio to become the new WWE United States Champion.
WWE resumed their live events after the Christmas break with events at MSG in New York and another one in Cincinnati. The card at MSG was a pretty loaded one as it Seth Rollins vs Kevin Owens, Randy Orton vs AJ Styles, and a triple threat main event between RAW Women's Champion Becky Lynch, Charlotte Flair and Asuka inside a steel cage.
But the most noteworthy result came in the United States Championship match. During the final minutes, Rey Mysterio hit the 619 and went for the Frog splash. However, Andrade got hid boots up on the splash and quickly hit his Hammerlock DDT to get the pin.
The win came at 13 minutes 17 seconds mark and the crowd was ecstatic to see a title change when it was least expected. This is the first instance in a long time that a live event has seen a title change. Also, this is Andrade's first title since called up in the "main roster." Rey Mysterio won the US Title last month on RAW from AJ Styles.
The match was set up after a promo from Zelina Vega where she claimed that Rey Mysterio wanted to be back in action despite not being cleared by WWE medical team and wants a match against Andrade. You can find more updates and results from WWE's MSG Live event here.
Rey Mysterio and Andrade have had some fantastic matches in the last year or so. They faced off for the first time on 6 November 2018 episode of SmackDown and later had a series of matches at the start of the year.