Dustin Poirier Vs. Charles Oliveira Might Take Place At UFC 269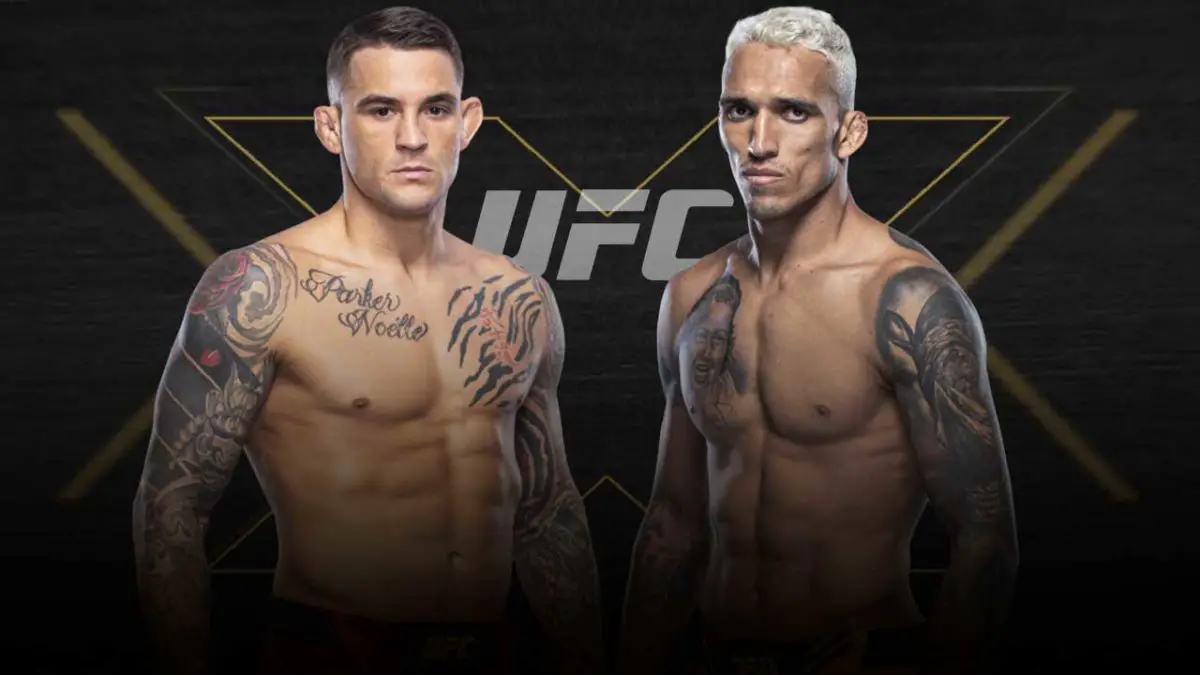 The highly anticipated title bout between Dustin Poirier and Charles Oliveira might take place finally at UFC 269. 
At present UFC is targeting Dustin Poirier Vs. Charles Oliveira as the main event of UFC 269. MMA Fighting reported that both the champion and the challenger agreed verbally for this fight. However, at the time of writing no contacts have been issued.
Earlier this year at UFC 264, Dustin Poirier defeated Conor McGregor for the second consecutive time. With this win, he cemented his position as the number 1 contender for the lightweight title. 
Dustin Poirier never held the title in UFC and despite that fact, he was ranked No. 1 in the MMA Fighting Global Rankings in the lightweight division. Poirier's last eight-fight record is 7-1, which includes two victories over McGregor.
On the other hand, Charles Oliveria is having the dream run of his career. He won nine fights in a row and has victories over fighters like Kevin Lee, Tony Ferguson, and Michael Chandler. He defeated the latter to become the champion in May. 
Ever since then, Charles Oliveira has yet to defend his title. But now it seems like he finally finds a challenger in the form of Dustin Poirier. 
Now, if everything goes well, the fans will finally Dustin Poirier Vs. Charles Oliveira for the lightweight title at UFC 269.