Loughran vs Lapilus & Ghemmouri vs Gomis Set for UFC Paris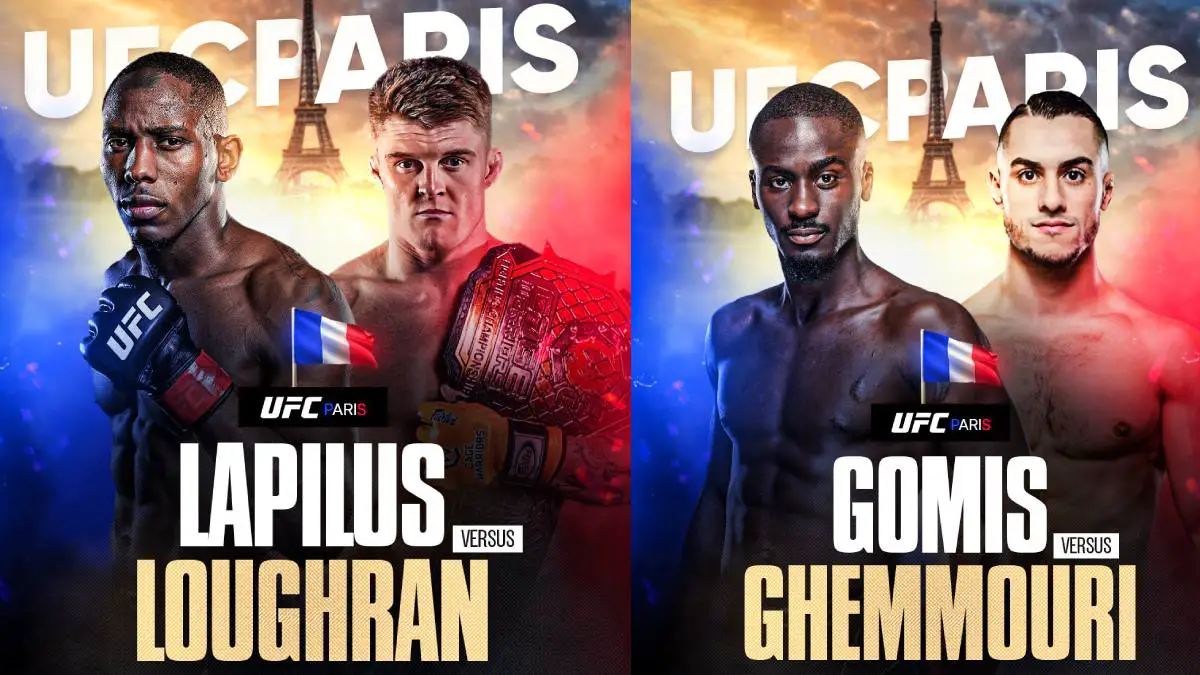 Due to some last-minute changes, the UFC Paris event had to shuffle its fights after a few dropouts.
According to a report from Therealboulox Twitter account, Caolan Loughran will now face Taylor Lapilus in a bantamweight bout, and Yanis Ghemmouri will go one-on-one against Williams Gomis in a featherweight bout on September 2 at UFC Paris event.
Originally, the match was arranged for Loughran to face Ghemmouri as they are both set to make their UFC debuts. However, their opponents are now changed, and they will now face different fighters who previously lost their opponents.
Informations validées à 100% @LeboutMickael
On aura donc droit à un choc franco-français entre Yanis Ghemourri et @WilliamGomisMMA et @LapilusTaylor affrontera l'ancien champion du @CageWarriors Caolan Loughran #UFCParis #MickaandABshow pic.twitter.com/ulu4RwCmXR

— ··Tʜᴇ AB Sʜᴏᴡ·· (@Therealboulox) August 29, 2023
Taylor Lapidus was also scheduled to face Muin Gafurov in his UFC debut, but Gafurov encountered visa problems that led to his withdrawal from the fight. 
Williams Gomis was scheduled to face Lucas Almeida, but Almeida wouldn't be facing Gomis due to injuries, as he announced on his Instagram story.
Caolan Loughran is currently on a 8-fight unbeaten run heading into . He secured the CW Bantamweight Championship earlier this year during the Cage Warriors 154 event by defeating Dylan Hazan. In the years 2015 and 2016, Taylor Lapilus had a short period of competing in the UFC. During this time, he engaged in a total of four bouts within the UFC, achieving victory in three of them.
Yanis Ghemmouri holds an impressive MMA record of 12 wins and 1 loss, and he is currently on a streak of nine consecutive victories. William Gomis is currently on a 10-fight winning streak, with two of those victories coming within the UFC. In his latest bout at the UFC Vegas 71 event, he secured a split-decision victory against Francis Marshall.
2 COMBATS SAUVÉS 🤩🇫🇷

Taylor Lapilus affrontera l'adversaire de Yanis Ghemourri, tandis que Yanis Ghemourri affrontera William Gomis lors de l'#UFCParis !

(Via @Therealboulox) pic.twitter.com/fqJqBAXdo7

— La Sueur (@LaSueur_off) August 29, 2023