Ciryl Gane Favourite Against Francis Ngannou In Opening Odds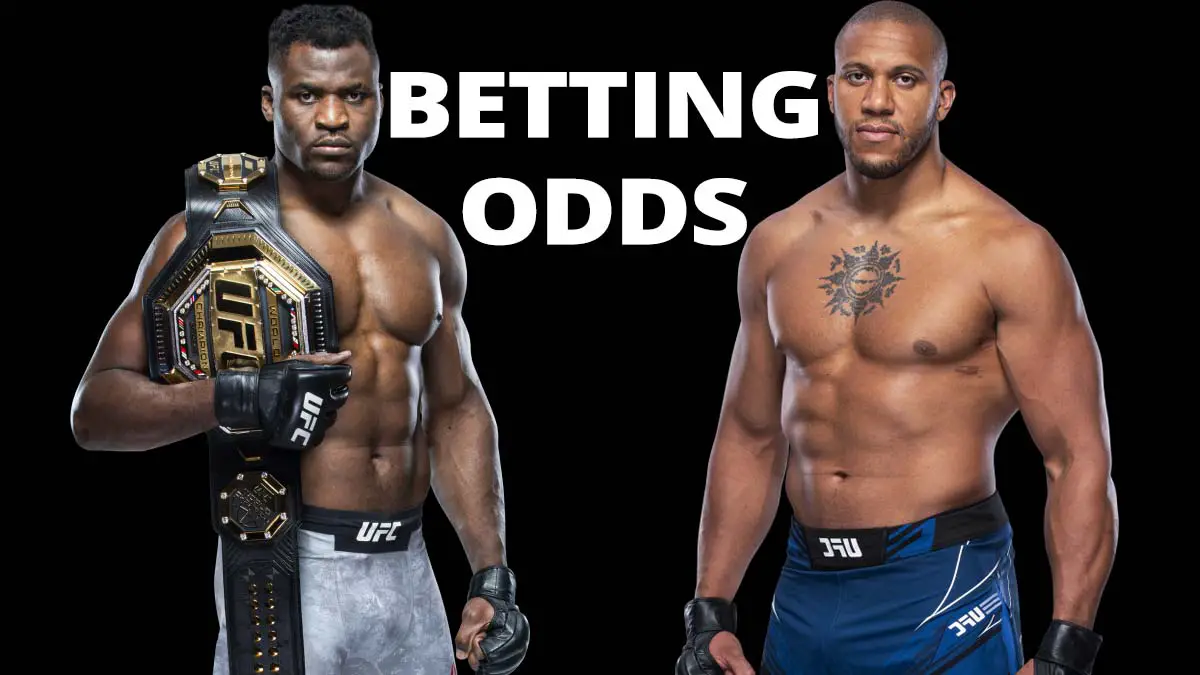 The most recent victory for Ciryl Gane has put the odds slightly in his favor for his upcoming bout against Francis Ngannou.
Ciryl Gane's undefeated streak reached 10-0 after he defeated Derrick Lewis in a dominant manner at UFC 265. He TKOed the Black Beast in the third round to win the interim Heavyweight Championship.
This performance of Gane now makes him the favorite to get away with the win in the upcoming match(not yet scheduled) against Ngannou. SportsBetting released the first odds for the heavyweight title unification bout and it is slightly in the favor of Ciryl Gane.
According to SportsBetting, initially, Gane was the underdog earlier heading to this fight earlier but now he is the favorite. The opening odds for Ciryl Gane are at -110 whereas, for Francois Ngannou, the odds are at +110. Only a week ago, Ngannou was at -175 to win.
Francis Ngannou defeated Stipe Miocic at UFC 260 via KO in the second round to win the Heavyweight title and also earn the Performance of the Night award. In fact, each of Ngannou's wins in UFC has come either via knockout or submission, and he has earned a total of 6 performance of the night awards including the last three fights.
Gane, currently undefeated in his MMA career, has got 2 wins via TKO and 2 wins via submission. But even in his three decision wins, Bon Gambin is yet to lose a single round to his opponents.
Such great performances from the former teammates had the fans excited to see them squaring off against one another.
Who are you betting on? Tell us in the comments. And keep tuned in for more news and updates from UFC.