UFC 265: Ciryl Gane Overwhelms Derrick Lewis, Wins Interim Heavyweight Title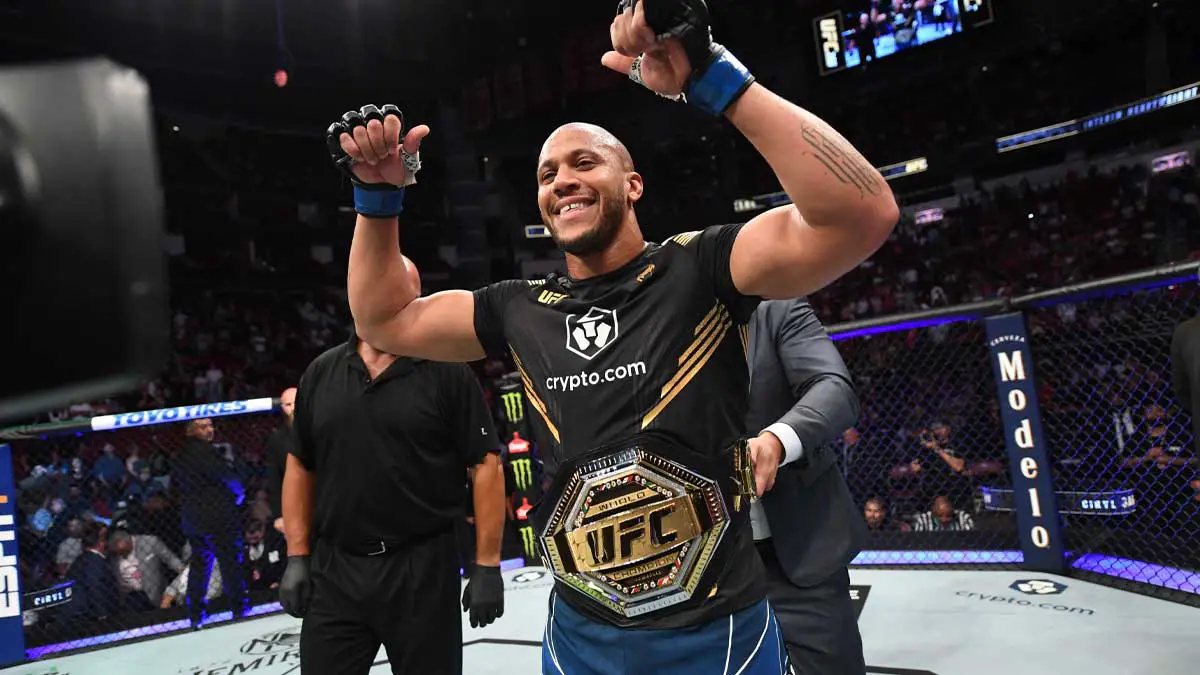 Ciryl Gane has defeated Derrick Lewis with a TKO in a loop-sided fight at UFC 265 to become the interim UFC Heavyweight Champion.
Gane got a hostile reception from the crowd at UFC 265 as he walked out. The fans in the arena remained right behind the hometown fighter Derrick Lewis until Gane dropped him in the third round. (check live blog here) Gane has now become the first France-Born Champion in the history of UFC.
In the main event showdown, both fighters remained cautious to start. But Gane was raking up strikes using the kicks at the leg and occasional jabs. Throughout the first round, Lewis landed only one strike and lost a golden chance to hurt Gane when he was able to get behind him. The Black Beast remained near the cage to goad Gane, but the strategy did not work
Lewis tried to improve his strike count in round two, but it was Gane who was still leading the fight. Gane was also not landing that many heavy strikes and depended on leg kicks and occasional punches. He got the chance he was looking for late in the round as he was able to muscle Lewis around the cage. Bon Gambin managed to land a powerful elbow over the top as Lewis tried to escape from the corner.
With Lewis trailing 18-20 heading into the third round, Gane raked up more kicks and started to chop down his opponent. It was one such kick that buckled Lewis to his knees. Gane landed a big uppercut before Lewis somehow got to his feet.
In the next few seconds, Gane launched another uppercut and was again on top of the Houston native and landed strike after strike on the back of his head. The referee Dan Miragliotta was left with no choice but to stop the fight.
Gane remains unbeaten in his MMA career with this win, but the manner in which he approached and performed in this fight certainly shocked many fans. The Toyota Center for one was silent after the stoppage.
In his post-fight interview, Gane was sympathetic towards his opponent and even told the fans that he is with them.
"I'm happy but I'm feeling a bit bad for my man in front of his fans. I'm happy, I'm proud. Everybody knows what is my game plan. I like to move. No secret, it was the game plan, of course. This is for [Fernand Lopez]. This is for the whole team. This is not just for me. This is for my coach. This is for the fans, for the country."
Bon Gambin will now look forward for a title unification fight against Heavyweight Champion and his former teammate Francis Ngannou.