WWE WrestleMania 36 Turned to Two Nights, Rob Gronkowski to Host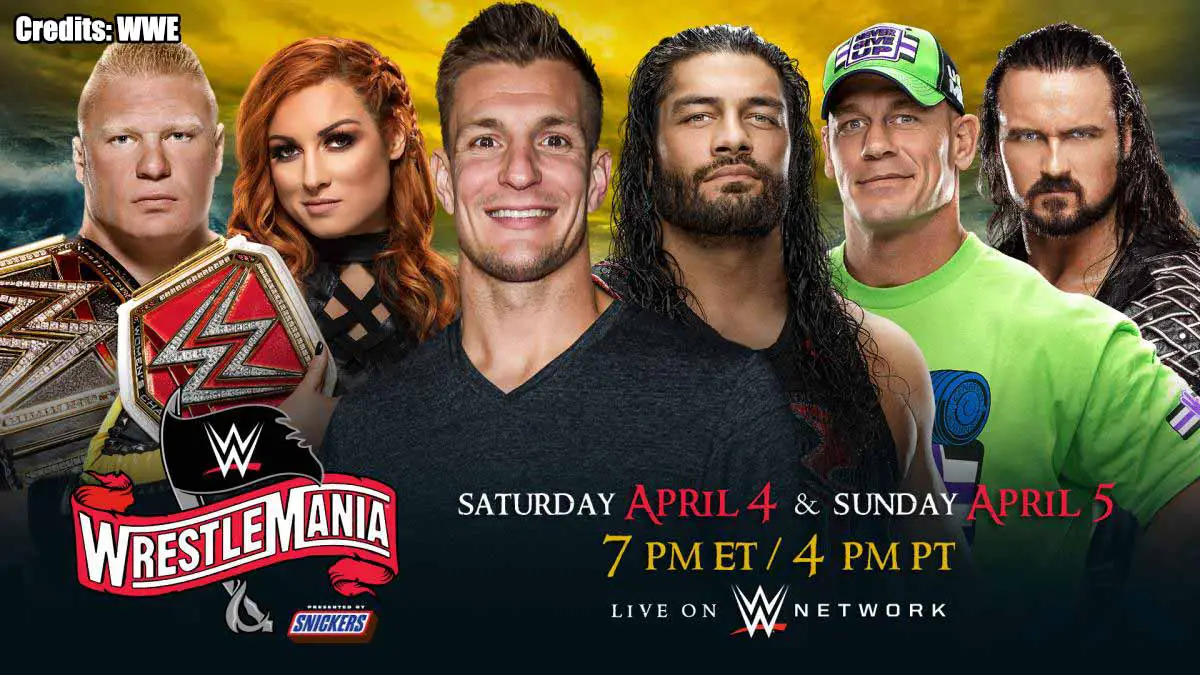 WWE has announced that WrestleMania 36 is going to be a two-night event, airing on both 4th & 5th April 2020, with Rob Gronkowski playing the host of the show.
Former player of NFL's New England Patriots Rob Gronkowski was earlier rumored to be joining WWE on a part-time basis. His signing was more or less confirmed during last week's WWE Backstage where Ryan Satin announced that he is set to appear on SmackDown this week.
WWE announced on Wednesday that WrestleMania will now be two nights event for the first time ever as it has become too much for one night. Earlier scheduled for 5 April 2020 at Raymond James Stadium in Tempa Bay, FL, the event was moved to WWE Performance center due to the COVID-19 pandemic.
As per the new announcement, WrestleMania 36 will now take place on 4th & 5th April 2020. The show will air on WWE Network from 7 PM EST onwards on both nights. WWE also announced that there will be no crowd due to the "essential personnel only" policy brought on by the pandemic. The show is likely to be a pre-tapped event, recorded at "multiple other locations" as per ESPN.
WWE and Rob Gronkowski both confirmed that Gronk will be hosting WrestleMania on both nights. Gronk will be appearing at WrestleMania for the second time. Last time, he was involved at WrestleMania was in 2017 when he helped Mojo Rawley to win Andre The Giant Battle Royal. Earlier, the likes of The Rock, Hulk Hogan, New Day and Alexa Bliss have also been the host of WrestleMania.
There has been a feeling or so long that WWE should split WrestleMania into two nights. For last few years, the show had stretched for more than 5 hours, on top of 2 hours of pre-show. WWE will be following up on NJPW which also hosts its premier show of the year, Wrestle Kingdom, over two nights for many years now.